在GoWabi网上预订 - Luxsa Spa at Hansar Bankok Hotel
Luxsa Spa at Hansar Bankok Hotel
Cash, credit card
$$ (Based on Special Rates from our Partners)
THB
3/250 Soi Mahadlekluang 2, Rajdamri Rd, Lumpini, Pathumwan, Bangkok 10330
สปาสวยมากกกก ที่สำคัญนวดโดนจุดสุดๆ รู้สึกผ่อนค
- Credona
At Luxsa Spa, full joy comes to life in the form of a tranquil spa treatment. The term Luxsa originates from the Sanskrit language and translates as "healing – health through water". We use this philosophy along with the Thai healing methods based upon the four body elements to form every experience offered at Luxsa Spa.
THE 4 BODY ELEMENTS
In traditional Thai medicine and healing, earth, water, air, and fire are regarded as the foundation of the whole body. According to Thai herbalism, the constant interaction of the four elements gives rise to the processes of the human body and is the impetus behind physical life. With this in mind, it is of vital importance to keep these four elements balanced throughout life. Each treatment at Luxsa is designed to bring back balance to these elements – allowing for full restoration of the body and mind.
Terms & Conditions:
• This voucher can be used within 2 month after purchase.
• All purchases and treatments cannot be amended.
• These vouchers cannot be used with other promotions.
• Show your voucher from email or GoWabi app for verification
• Appointment has to be booked in advance. The shop contact details will be available in your "GoWabi's Booking Confirmation email or My Booking page"
特殊服务
This technique uses a special herbal ball in massaging specific body parts for the purpose of relieving stress and loosening up muscles followed by an aromatic oil massage to restore body and mind balance to a sedative effect. The application of the heat acts as increasing circulation decreasing pain and softening the tissues.
Based on the ancient Chinese theory that your feet are miniature maps of your entire body and so specific points on the feet correspond to all major body parts and organs. This treatment uses pressure points to systematically stimulate the nerve reflexes, thereby stimulating all body tissues to improve overall function and well-being.
全身敷膜
Out detoxifying body wrap designed to reduce water retention, increase circulation, calm the nervous system, reduce cellulite, and relax both the mind and body. It is followed by the application of a seaweed body mask - a blend of seaweed, sea clay, spirulina, Gotu kola, green tea, and a combination of detoxifying essential oils.
套餐
Oil Massage and Scrub customer can choose 
The Coconut Glow
An exotic virgin coconut oil blend with Thai honey extracts, rich in AHA removes dull skin cells then moisture to soften and firm skin tone and texture. This treatment is recommended for dry skin.
The Detoxifying Scrub
Natural acids in coffee help to remove dead skin cells and smooth away roughness while tone tired skin. It is well-known for detoxification or cleansing effect and also firms the skin. Coffee naturally changes your skin to a fresh, shining, and smooth one.
Secret Four Element Scrub
Exfoliate to rejuvenate. By gently removing dull surface skin cells, this calming sea salt scrub leaves the skin clean & soft all over and facilities the blood circulation. Suitable for all types of skin but not recommended for sensitive skin or sunburns.
泰式草药包按摩
Herbs are not only an essential part of Thai medicine, but also an everyday part of Thai life and are traditionally used for their healing, energizing, and balancing effects on the body. After a full body pressure-point massage, a hot herbal compress of plai, tamarind leaves, turmeric, bergamot peels, camphor, lemongrass, and black sesame seed are pressed onto the body's meridians to soothe muscles and stimulate the vital organs. (This massage does not use aromatic oils).
热石按摩
This fabulous treatment can be used on any part of the body, using hot basalt stone and warm oil detox the body is gently massage as the stone melt away any tension and stress held in the area being worked. The stones themselves are thousands of years old and so hold great healing properties. This is deeply relaxing massages which help your body slow down and so promoting healing within the muscle.
Luxsa Spa at Hansar Bankok Hotel
3/250 Soi Mahadlekluang 2, Rajdamri Rd, Lumpini, Pathumwan, Bangkok 10330
Mon 11:00 AM - 08:00 PM
Tue 11:00 AM - 08:00 PM
Wed 11:00 AM - 08:00 PM
Thu 11:00 AM - 08:00 PM
Fri 11:00 AM - 08:00 PM
Sat 11:00 AM - 08:00 PM
Sun 11:00 AM - 08:00 PM
评价 (访问后客户意见)

---
5.0
สปาสวยมากกกก ที่สำคัญนวดโดนจุดสุดๆ รู้สึกผ่อนคลายมากค่ะ จะกลับมาอีกแน่นอน
Credona
Credona
สปาสวยมากกกก ที่สำคัญนวดโดนจุดสุดๆ รู้สึกผ่อนคลายมากค่ะ จะกลับมาอีกแน่นอน
Oil Massage (The Eastern Blend, The Luxsa, The Power Trip)

验证评论
已访问 14 Aug 2020
People Also Like
Lashury Eyelash Salon
353 评论
Let's Relax Onsen Thong Lor
2429 评论
La Zensa Spa
442 评论
The Cocktail Clinic
1837 评论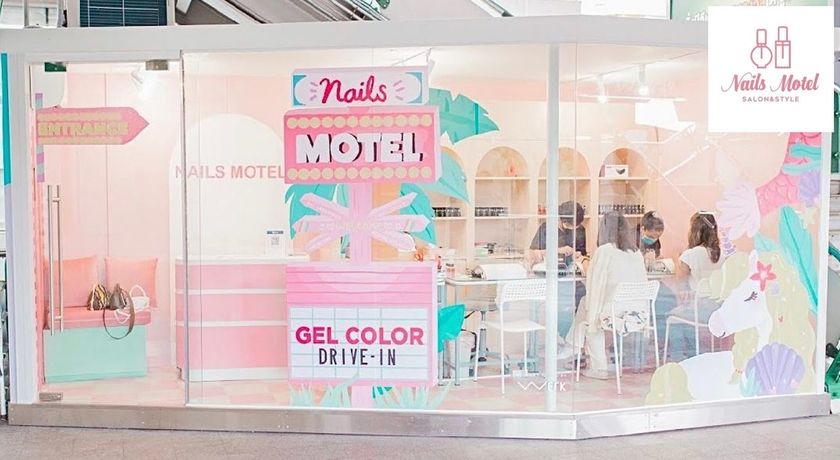 Nails Motel
50 评论
Luxsa Spa at Hansar Bankok Hotel
3/250 Soi Mahadlekluang 2, Rajdamri Rd, Lumpini, Pathumwan, Bangkok 10330
周一 11:00 AM - 08:00 PM
周二 11:00 AM - 08:00 PM
周三 11:00 AM - 08:00 PM
周四 11:00 AM - 08:00 PM
周五 11:00 AM - 08:00 PM
周六 11:00 AM - 08:00 PM
周天 11:00 AM - 08:00 PM
Available Payment Methods
People Also Like
Lashury Eyelash Salon
353 评论
Let's Relax Onsen Thong Lor
2429 评论
La Zensa Spa
442 评论
The Cocktail Clinic
1837 评论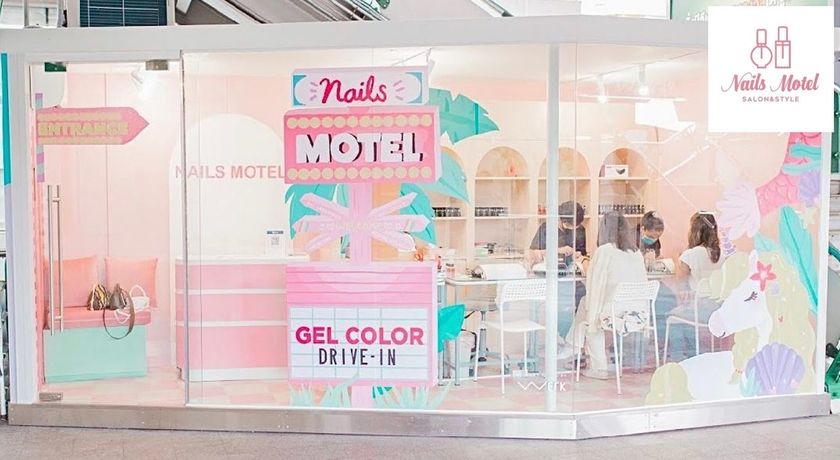 Nails Motel
50 评论