在GoWabi网上预订 - Menard Facial Salon Sukhumvit 39
Menard Facial Salon Sukhumvit 39
Cash, credit card
$$ (Based on Special Rates from our Partners)
THB
147/2A Ban Prompong, Soi Sukhumvit 39, Khlong Tan Nuea, Watthana, Bangkok 10110
Just a regular facial. Didn't do much to impro

- Eljay

Great place! never been so relaxed. Very profe

- Ran
Menard is a skin care brand. From Japan with a history of more than 60 years, with more than 2,800 branches in Japan and also expanding to many regions, including Thailand. The first officially opened is Menard Facial Salon on Sukhumvit Soi 39. In addition to skin treatment services from famous and trusted Menard products From a long research in Japan Covering all problems and needs for all skin types.
By famous and trusted Menard products By focusing mainly on natural ingredients Including the research result obtained from Menard's special laboratory Therefore ensuring reliable performance and results of users. Covering all problems and needs for all skin types. Which is effective and can solve skin problems on the spot such as Embellir, Authent, Lisciare, Saranari, Fairlucent, Tsukika and Alpha products such as Beauness, Serum E, Colax, Herb Mask, as well as cosmetics. There are many to choose from as appropriate.
The highlight for the massage is the Japanese style massage. All processes and procedures have been trained directly by Japanese experts. Focusing on the level of massage by hand. And click at various points All over the face area With a focus on massage to the shoulder and neck to stimulate the lymph nodes. Helps the blood circulation process. For radiant skin and helps to relax Complete with additional tools for heating and cooling For better product performance.
Problem skin with symptoms such as sensitivity, acne, redness, and rash, needs special products and treatment to address the conditions. Menard Beauness with herb extracts and hot spring minerals can Improves "rough and spot-prone" skin. This treatment will promote healing and to assist transformation into healthy and smooth skin. The treatment includes gentle facial massage (avoiding acne area), high frequency facial therapy to increase oxygen absorption into the skin to promote healing, and Beauness Sheet mask to soothe the skin.
Recommended for: Combination to Oily Skin, Sensitive, Acne Prone Individuals. 
Terms & Conditions:
• This voucher can be used within 6 month after purchase. 
• All purchases and treatments cannot be amended.
• These vouchers cannot be used with other promotions.
• Show your voucher from email or GoWabi app for verification
• Appointment has to be booked in advance. The shop contact details will be available in your "GoWabi's Booking Confirmation email or My Booking page"
Menard Facial Salon Sukhumvit 39
147/2A Ban Prompong, Soi Sukhumvit 39, Khlong Tan Nuea, Watthana, Bangkok 10110
Mon 10:00 AM - 08:00 PM
Tue 10:00 AM - 08:00 PM
Wed 10:00 AM - 08:00 PM
Thu 10:00 AM - 08:00 PM
Fri 10:00 AM - 08:00 PM
Sat 10:00 AM - 08:00 PM
Sun 10:00 AM - 08:00 PM
评价 (访问后客户意见)

---
2.0
Just a regular facial
Eljay
Eljay
Just a regular facial. Didn't do much to improve face radiance and hydration.

验证评论
已访问 18 Mar 2020
4.75
Great place! never been so relaxed
Ran

Ran
Great place! never been so relaxed. Very professional staff.

验证评论
已访问
People Also Like
THE EMPRESSER
225 评论
Mendel Clinic
1382 评论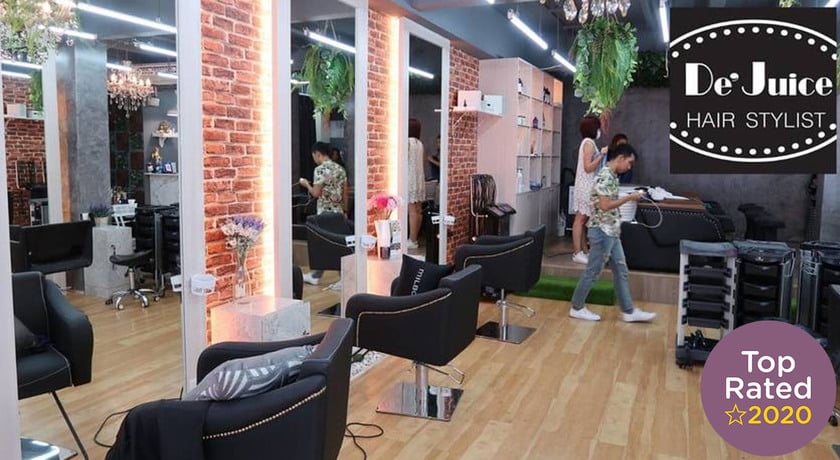 De Juice Hair Stylist
194 评论
Clarins Skin Spa
54 评论