在GoWabi网上预订 - Nusalise Nail (Samrong Branch)
Nusalise Nail (Samrong Branch)
Cash, credit card
$$ (Based on Special Rates from our Partners)
THB
788 Village No. 5, Srinakarin Road, Samrong Nuea Subdistrict, Mueang Samut Prakan District, Samut Prakan 10270
ตอนทำไม่เจ็บ ไม่แสบเลยค่ะ ทำออกมาสวยมาก ชอบค่ะ
-
"Nusalise Nail" is a shop that provides a relaxed atmosphere. The shop has a variety of services such as nail polish, manicure, pedicure, eyelash lifting and eyelash extension services. We offer a special and affordable price to everyone.The shop pays attention to every detail. As the shop uses good quality of products and equipment to provide the services.
Eyelash & Eyebrow Package
Eyelash lifting will make your lashes look longer and fuller. Our shop uses high quality products for lifting your eyelash as our products are imported from Korea. In addition, eyebrow lifting will help your eyebrows become fuller and easier to adjust. This will sharply reduce your make up time.
睫毛嫁接
For volume eyelash extension, unlimited eyelash lines will be attached on your eyelash. The customer can discuss about lash style, lash curl and lash length with the staff. Our shop uses high quality lashes, which are imported from Japan. The thickness of lash is 0.1, 0.15 and 0.20 mm.
Nusalise Nail (Samrong Branch)
788 Village No. 5, Srinakarin Road, Samrong Nuea Subdistrict, Mueang Samut Prakan District, Samut Prakan 10270
Mon 10:00 AM - 09:00 PM
Tue 10:00 AM - 09:00 PM
Wed 10:00 AM - 09:00 PM
Thu 10:00 AM - 09:00 PM
Fri 10:00 AM - 09:00 PM
Sat 10:00 AM - 09:00 PM
Sun 10:00 AM - 09:00 PM
评价 (访问后客户意见)

---
5.0
ตอนทำไม่เจ็บ ไม่แสบเลยค่ะ ทำออกมาสวยมาก ชอบค่ะ

ตอนทำไม่เจ็บ ไม่แสบเลยค่ะ ทำออกมาสวยมาก ชอบค่ะ

验证评论
已访问 23 Aug 2020
People Also Like
THE EMPRESSER
215 评论
Mendel Clinic
1328 评论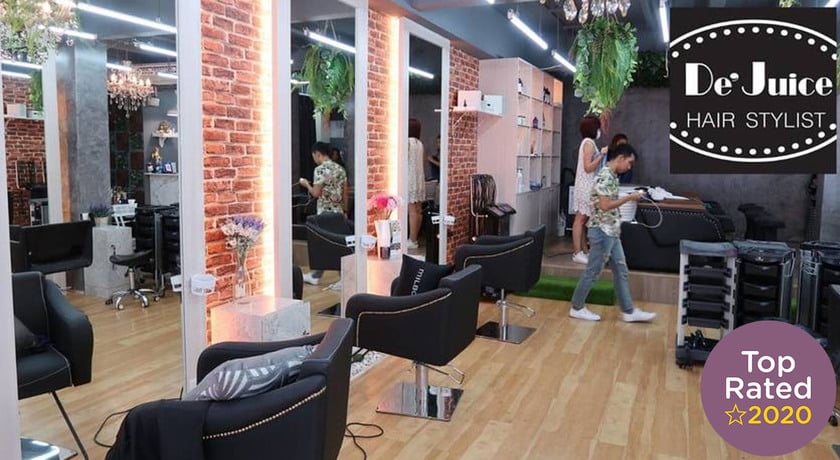 De Juice Hair Stylist
194 评论
Clarins Skin Spa
54 评论