在GoWabi网上预订 - Tuck Beauty
Tuck Beauty
Cash, credit card
$$ (Based on Special Rates from our Partners)
THB
Soi Phibun Watthana 5, Khwaeng Samsen Nai, Khet Phaya Thai, Krung Thep Maha Nakhon 10400
ดีมากเลยค่ะ รู้สึกว่าหน้าสะอาดขึ้น สิวหายเกลี้
- Chonticha
Tuck Beauty is a beauty shop to provide various services such as hair removal, facial treatment, massage, and BB glow.
Terms & Conditions:
• This voucher can be used within 2 months after purchase.
• All purchases and treatments cannot be amended.
• These vouchers cannot be used with other promotions.
• Show your voucher from email or GoWabi app for verification
• Appointment has to be booked in advance. The shop contact details will be available in your "GoWabi's Booking Confirmation email or My Booking page"
Acne Treatment
Massage and cryo treatment with cooling helps to brighten the face, tighten pores, treat redness, reduce acne and stimulate.
Derma Scar Acne with a needle small as 0.1 mm to erode the membrane that holds the acne hole, tightens pores and stimulate collagen and elastin under the skin. After treatment, the skin will scab only 3 - 5 days then it will fully recover after 7 days. 
Acne extraction and acne treatment to reduce acne.
Facial Massage
Facial Massage for lifting your face to be V-Shape, firming and help to stimulate collagen, vitamin E make your skin moist and scrub to exfoliate dead skin, revealing new, bright skin.
Treatment consists of 10 Steps
1. Deep cleansing
2. Facial Scrub
3. Massage whole face area
4. Massage around Cheek and Chin
5. Collagen Massage
6. Guasa
7. V Shape Massage
8. Stimulate lymph
9. Spa with chilled towel
10. Head Neck and Shoulder Massage
头部肩颈按摩
Head, Back and Shoulder massage for relieving a long day tension cause from office syndome through dry massage, pressure points and stretching to make muscle tension, allow for blood flow to restore the upper part of body and Migraine treatment.
激光除毛
Hair removal laser to eliminate underarms hair or mustache or beard hair permanently with the best hair removal technology by using IPL lasers.Able to effectively remove hair and prevent the regrown of new hairs. Making the skin without mustache, smooth skin color more brighter.
脸部护理
BB glow treatment will help to brighten the skin, reduce blemishes, freckles, dark spots and help to restore the glowing skin. Stimulate collagen to make the skin look bright again.
Facial treatment to facial massage, scrub to reduce blackheads and deeply cleansing. This treatment is suitable for people who have black-head acne problems and need to relax your face.
评价 (访问后客户意见)

---
5.0
ดีมากเลยค่ะ รู้สึกว่าหน้าสะอาดขึ้น สิวหายเกลี้ยง 😊
Chonticha
Chonticha
ดีมากเลยค่ะ รู้สึกว่าหน้าสะอาดขึ้น สิวหายเกลี้ยง 😊

验证评论
已访问 16 Apr 2021
People Also Like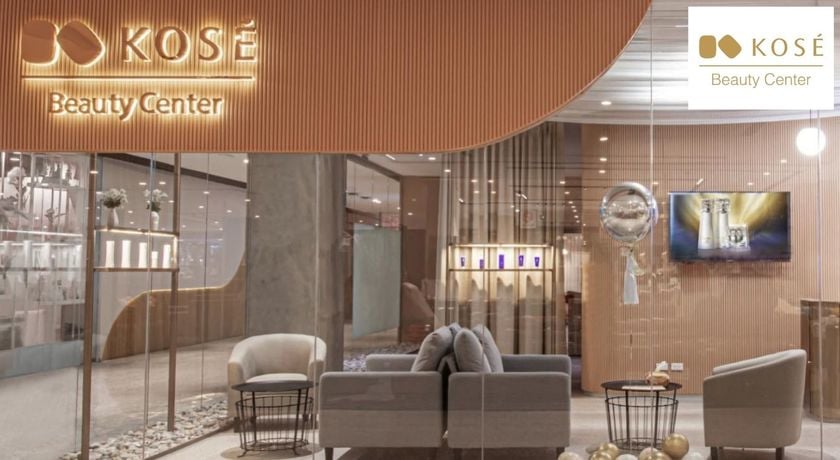 KOSE Beauty Center
167 评论
Alinda Clinic
1611 评论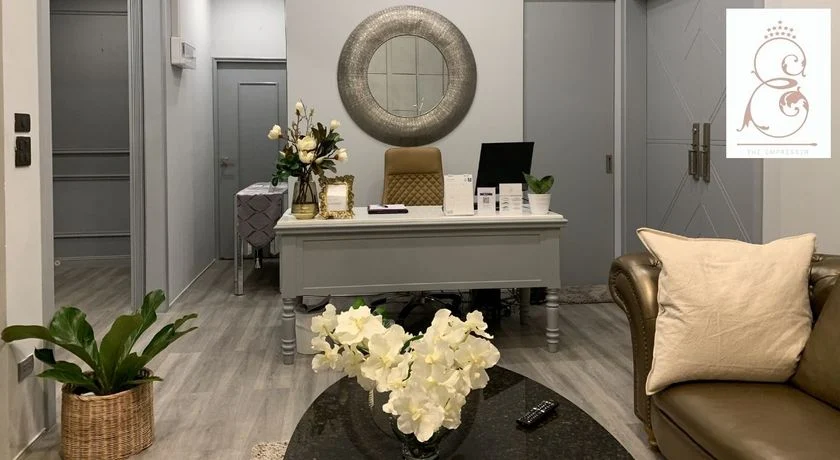 The Empresser (Lash & Brow)
316 评论