在GoWabi网上预订 - Wayla Wellness & Anti Aging Center
Wayla Wellness & Anti Aging Center
Cash, credit card
$$ (Based on Special Rates from our Partners)
THB
8515 Soi Ruammit Chong Nonsi, Yan Nawa, Bangkok 10120
น้องกิ่งให้บริการดีมากค่ะ ประทับใจค่ะ

- Rawikan

Nice massage, welcoming atsmosphere.

- อรวรรณ

kind staff and clean salon

- Miwa
A complete Wellness and Beauty experiences created for ultimate customer satisfaction off the best result and value
Head Massage
Vela's migraine relief massage is a massage to loosen the muscles of the shoulder, shoulder blades, nape and focus on the base of the back of the head. A flowery area between the eyebrows and temples to help alleviate migraine. And joint symptoms of migraine such as tinnitus, blurred vision, neck pain, temples, headache.
Sand Bath
Take a dip in the volcanic hot sand, there are two red and black volcanic sand to make you feel relaxed. During a dip in the hot sand bath Minerals from sand that slowly penetrate through the skin Stimulates blood circulation Accelerate sweating to remove toxins from the body Reduce the occurrence of cellulite And edema from the weight of sand that touches the whole body.
水疗套餐
Exfoliating scrubs To give your skin the benefits of cleansing and exfoliation, connect to the vitality energy. Next with aroma massage One of the best anti-stress treatments, the whole body aromatherapy massage has a physical and psychological effect. The combination of the healing and healing properties of essential oils will soothe the body, strengthen the nervous system and restore lost energy.
瘦身纤体
Revitalize the skin with the Slimming Vitamin Capsule to nourish the dead skin and add vitamins to the skin, making the skin look radiant.
Create a beautiful waist with S waist molding pro, massage to reduce cellulite, no worries about belly bulging, thick and fat belly problems, because Wayla wellness has a massage program to reduce belly sculpting. S is a manual massage. And use the machine together In order to break down the fat.
评价 (访问后客户意见)

---
5.0
น้องกิ่งให้บริการดีมากค่ะ ประทับใจค่ะ
Rawikan

Rawikan
น้องกิ่งให้บริการดีมากค่ะ ประทับใจค่ะ

验证评论
已访问 25 Jan 2021
5.0
Nice massage, welcoming atsmosphere.
อรวรรณ
อรวรรณ
Nice massage, welcoming atsmosphere.

验证评论
已访问 26 Dec 2020
5.0
kind staff and clean salon
Miwa

Miwa
kind staff and clean salon

验证评论
已访问 20 Dec 2020
5.0
kind staff and clean salon
Miwa

Miwa
kind staff and clean salon

验证评论
已访问 20 Dec 2020
5.0
สบายดีค่ะ แช่หินเสร็จต่อด้วยนวดอโรม่า ผ่อนคลายสุดๆ
Bell
Bell
สบายดีค่ะ แช่หินเสร็จต่อด้วยนวดอโรม่า ผ่อนคลายสุดๆ

验证评论
已访问 22 Dec 2020
5.0
สถานที่สะอาด เปนส่วนตัวดี พนักงานทำดี เป็นกันเอง สรุปประทับใจค่า
Bell
Bell
สถานที่สะอาด เปนส่วนตัวดี พนักงานทำดี เป็นกันเอง สรุปประทับใจค่า

验证评论
已访问 22 Dec 2020
5.0
สบายมากๆค่ะบรรยากาศดีมาก ฟินน พี่ๆที่ร้านน่ารักมาก ดูแลดีมากค่ะ
Ratima
Ratima
สบายมากๆค่ะบรรยากาศดีมาก ฟินน พี่ๆที่ร้านน่ารักมาก ดูแลดีมากค่ะ

验证评论
已访问 13 Dec 2020
5.0
สบายตัวมาก อยากเอาบ่อหินไปไว้ที่บ้าน แถมนวดดีขยี้ใจสุดๆพนักงานก็เป็นกันเองน่ารักค่ะ 💓
Fai
Fai
สบายตัวมาก อยากเอาบ่อหินไปไว้ที่บ้าน แถมนวดดีขยี้ใจสุดๆพนักงานก็เป็นกันเองน่ารักค่ะ 💓

验证评论
已访问 13 Dec 2020
People Also Like
GoWabi Gift Card
6 评论
ISS Aesthetic & Wellness
246 评论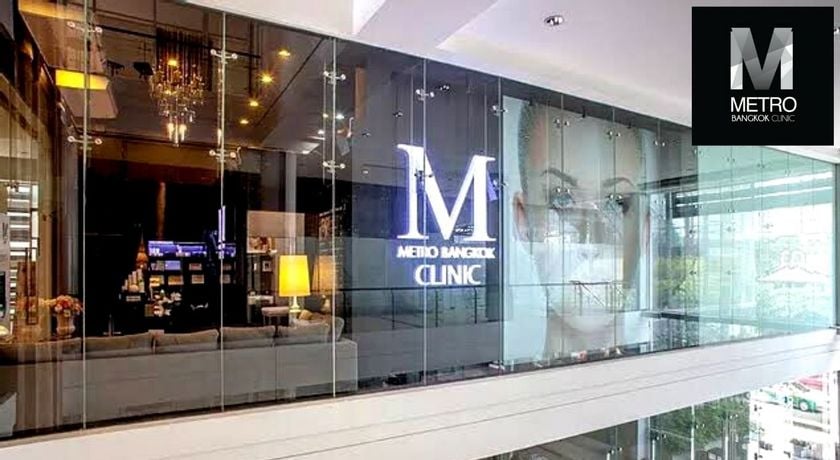 Metro Bangkok Clinic
291 评论