Book Online at GoWabi - Agaligo Clinic
Agaligo Clinic
Cash, credit card
$$$
THB
27/518 Centric Ari Station, Ari Soi 1, Phahonyothin Road, Khwaeng Samsen Nai, Khet Phaya Thai, Krung Thep Maha Nakhon 10400
ส่งมอบความสวยให้กับผู้หญิง เพราะพลังความสวย สามารถทำให้โลกนี้ดีขึ้น
Terms & Conditions:
• This voucher can be used within 2 month after purchase.
• All purchases and treatments cannot be amended.
• These vouchers cannot be used with other promotions.
• Show your voucher from email or GoWabi app for verification
• Appointment has to be booked in advance. The shop contact details will be available in your "GoWabi's Booking Confirmation email or My Booking page"
3 Branches
• Agaligo Clinic Ari
• Agaligo Clinic Future Park Rangsit
• Agaligo Clinic The Paseo Park Kanchanapisek
It's helps to break down fat through lipolytic process stimulation causing fat cells to break down and expel through the urine. It does not hurt, not swollen.
- reduce cheek and under-chin fat
- reshape face
- Lifting face
- Safe
- South Korea made
Glowing Bright helps
- stimulate collagen synthesis
- facial skin brightening
- Skin strengthening
- moistening dry skin
- reduce melasma
- Reduce dark spot from acne
Facial
Mini Plus Whitening Program - 3 ครั้ง
ผิวขาวใสทั่วเรือนร่าง อีกทั้งยังช่วยเรื่องสุขภาพด้วย ซึ่งถ้าใครเป็นหวัดก็มีโอกาสหายไวขึ้น เพราะปกติการรับประทานวิตามินก็ช่วยได้ในระดับนึง แต่ถ้าฉีดเข้าร่างกาย จะสามารถนำวิตามินไปใช้ได้โดยตรง จึงเห็นผลได้เร็วกว่า จำนวน 3 ครั้ง
Laser Hair Removal
กำจัดขนรักแร้ด้วยเลเซอร์ IPL เพื่อเพิ่มความขาวใส กลไกการทำงานของเลเซอร์ IPL คือ การปล่อยพลังงานแสง เปลี่ยนเป็นความร้อนเพื่อกำจัดเซลล์ต้นกำเนิดของขนที่รากขน นอกจากกำจัดรากขนแล้วเลเซอร์ IPL ยังปรับสภาพผิวให้ขาวกระข่างขึ้นด้วย
Mesotherapy
Meso Glowing Bright เติมคอลลาเจนและวิตามินให้ผิวหน้าขาวใส ฟื้นฟูผิวในรูปแบบใหม่ที่สามารถเห็นผลลัพธ์ที่ดีขึ้นได้ตั้งแต่ครั้งแรก
พัฒนาสูตรขึ้นจาก Made Collagen ดูแลและตอบโจทย์ปัญหารูขุมขนใหญ่ หลุมสิว ฝ้า กระ จำนวน 2 เข็ม (เข็มละ 1 CC.)
Thread Lifting
การร้อยไหมจะช่วยยกกระชับ ทำให้หน้าเรียว และใบหน้าดูอ่อนเยาว์ลงได้ ซึ่งการร้อยไหมนั้นคือการนำเส้นไหมชนิดพิเศษมาร้อยเข้าไปบริเวณใต้ผิวห นังเพื่อกระตุ้นการสร้างคอลลาเจนรอบๆ เส้นไหมทำให้ใบหน้าเกิดแรงตึงและยกกระชับ ซึ่งการร้อยไหมถือเป็นการทำศัลยกรรมอย่างหนึ่ง แต่เป็นการปรับรูปหน้าให้กระชับและเรียวขึ้นโดยไม่ต้องผ่าตัด ไม่ต้องพักฟื้น อีกทั้งยังมีผลข้างเคียงน้อยอีกด้วย จำนวน 8 เส้น
Agaligo Clinic
27/518 Centric Ari Station, Ari Soi 1, Phahonyothin Road, Khwaeng Samsen Nai, Khet Phaya Thai, Krung Thep Maha Nakhon 10400
Mon 11:00 AM - 08:00 PM
Tue 11:00 AM - 08:00 PM
Wed 11:00 AM - 08:00 PM
Thu 11:00 AM - 08:00 PM
Fri 11:00 AM - 08:00 PM
Sat 11:00 AM - 08:00 PM
Sun 11:00 AM - 08:00 PM
REVIEWS (written by customers after their visit)

---

ณิชกานต์​
ได้รับการบริการที่ดีมากค่ะ​
Meso Glowing Bright (2 CC)

Verified Reviews
Visited 04 Jan 2020
People Also Like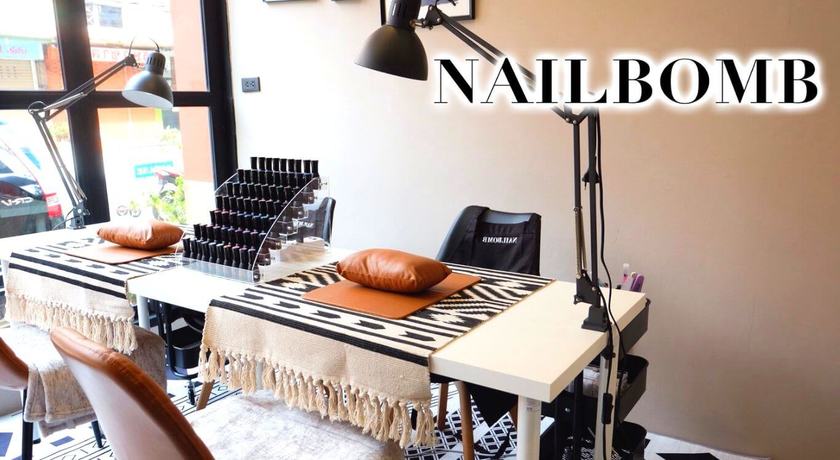 Nailbomb
13 reviews
The Hairist (Siam Square Branch)
39 reviews
Divana Virtue Spa (Silom Branch)
No reviews yet
ABHAI Wellness
74 reviews
DK Clinic
75 reviews
Agaligo Clinic
27/518 Centric Ari Station, Ari Soi 1, Phahonyothin Road, Khwaeng Samsen Nai, Khet Phaya Thai, Krung Thep Maha Nakhon 10400
MON 11:00 AM - 08:00 PM
TUE 11:00 AM - 08:00 PM
WED 11:00 AM - 08:00 PM
THU 11:00 AM - 08:00 PM
FRI 11:00 AM - 08:00 PM
SAT 11:00 AM - 08:00 PM
SUN 11:00 AM - 08:00 PM
Available Payment Methods
People Also Like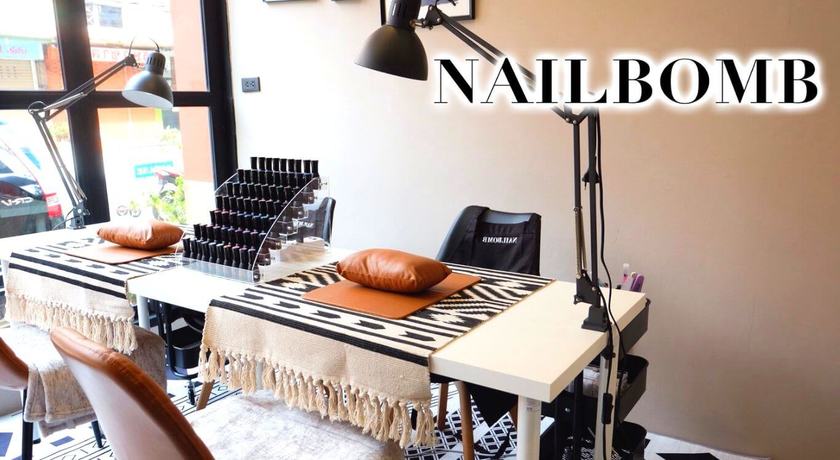 Nailbomb
13 reviews
The Hairist (Siam Square Branch)
39 reviews
Divana Virtue Spa (Silom Branch)
No reviews yet
ABHAI Wellness
74 reviews
DK Clinic
75 reviews