Book Online at GoWabi - Amara Beauty & Massage
Amara Beauty & Massage
Cash, credit card
$$ (Based on Special Rates from our Partners)
THB
3rd Fl, The PARQ, 88 Ratchadaphisek Rd, Khlong Toei, Bangkok 10110
Amara Beauty & Massage is located at The PARQ Building, 3rd Floor, Rama 4, next to MRT Sirikit Center Exit 2, with convenient parking. The shop offers a variety of services such as manicure from brands imported from America and Korea, Cirepil wax imported from France, and facial treatments. We also have quality massage therapists of more than 5 years of experience, focusing on relaxation and relieving from fatigue from work. The atmosphere in the shop is private, giving a sense of premium at an affordable price. Definitely overpriced quality. You have to come to us!
Terms & Conditions:
• This voucher can be used within 2 months after purchase.
• All purchases and treatments cannot be amended.
• These vouchers cannot be used with other promotions.
• Show your voucher from email or GoWabi app for verification
• Appointment has to be booked in advance. The shop contact details will be available in your "GoWabi's Booking Confirmation email or My Booking page"
Aromatherapy Massage
Massage to relax the muscles, focusing Relieve fatigue relieve anxiety Make a deep sleep and sleep well Massage light to medium.
Bikini Waxing
Bikini Line for Men wax from the brand imported from France. Skin gentle Not irritating.
Body Massage
Muscle massage Heip relieved inflammation from muscle injury focus on weight help relax.
Body Scrub
It is a scrub to remove dirt with natural herbs that does not irritate the skin. Scrub away blockages from the skin thoroughly.
Reduce dark spots Green tea helps reduce scars. Help detoxify Skin looks radiant. Green tea mask helps tighten pores. Restore moisture to the skin. Restore and protect the skin from pollution.
Body Treatments
Detoxifying treatment -Helps to detoxify various toxins caused by environmental pollution they can damage the skin. It is the cause of various problems that make the skin deteriorate and brighten the skin. looks more healthy Ready to prepare the skin for the face to be deeply nourished in the next skin care step.
Brazilian Waxing
Brazilian Waxing (Female) Hard wax from the brand imported from France. Skin gentle Not irritating.
Brazilian Waxing (Men) wax from the brand imported from France. Skin gentle Not irritating.
Hollywood Waxing
Hollywood Waxing (Men) wax from the brand imported from France. Skin gentle Not irritating.
Hot Stone Massage
Hot stone massage and treatment with the physiological level stones it promotes dee tissue relaxation that alleviates tension and stress.in addition, the massage stone relieves back pain and muscle aches in the nourishes blood circulation, stimulates metabolism, and drives the elimination of toxins and other harmful nutrients on a psychologica level. The hot stone massage procedure get rid of anxiety and depression. Sad and overcome stress
Helps to exfoliate skin cells Remove dirt that clog the skin helps to brighten the skin soft and moist skin along with massage with oil milk helps to relax the body milk makes the skin soft and moist. Suitable for dry skin.
Nail Extensions & Overlays
Acrylic extension nails from Harmony are durable, gentle, not allergic.
Extension of long nails with poly gel from Harmony. Light cream texture Does not cause allergies, irritation, durable
Amara Beauty & Massage
3rd Fl, The PARQ, 88 Ratchadaphisek Rd, Khlong Toei, Bangkok 10110
Mon 10:00 AM - 10:00 PM
Tue 10:00 AM - 10:00 PM
Wed 10:00 AM - 10:00 PM
Thu 10:00 AM - 10:00 PM
Fri 10:00 AM - 10:00 PM
Sat 10:00 AM - 10:00 PM
Sun 10:00 AM - 10:00 PM
REVIEWS (written by customers after their visit)

---
People Also Like
Lashury Eyelash Salon
353 reviews
Let's Relax Onsen Thong Lor
2430 reviews
La Zensa Spa
442 reviews
The Cocktail Clinic
1837 reviews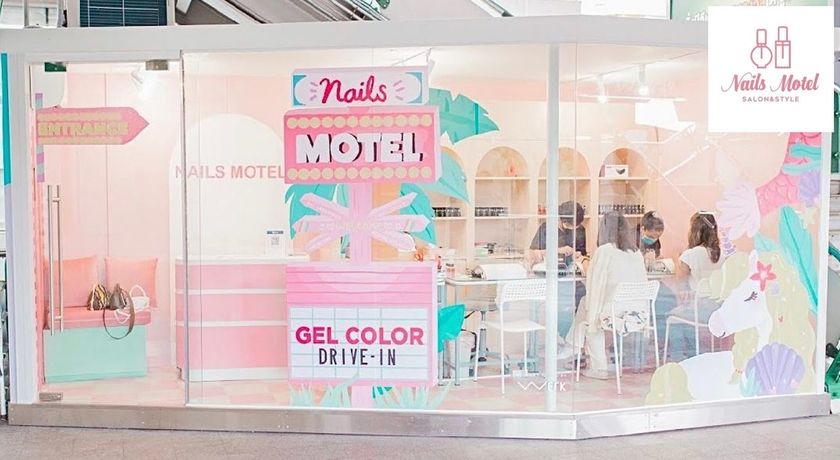 Nails Motel
50 reviews
Amara Beauty & Massage
3rd Fl, The PARQ, 88 Ratchadaphisek Rd, Khlong Toei, Bangkok 10110
MON 10:00 AM - 10:00 PM
TUE 10:00 AM - 10:00 PM
WED 10:00 AM - 10:00 PM
THU 10:00 AM - 10:00 PM
FRI 10:00 AM - 10:00 PM
SAT 10:00 AM - 10:00 PM
SUN 10:00 AM - 10:00 PM
Available Payment Methods
People Also Like
Lashury Eyelash Salon
353 reviews
Let's Relax Onsen Thong Lor
2430 reviews
La Zensa Spa
442 reviews
The Cocktail Clinic
1837 reviews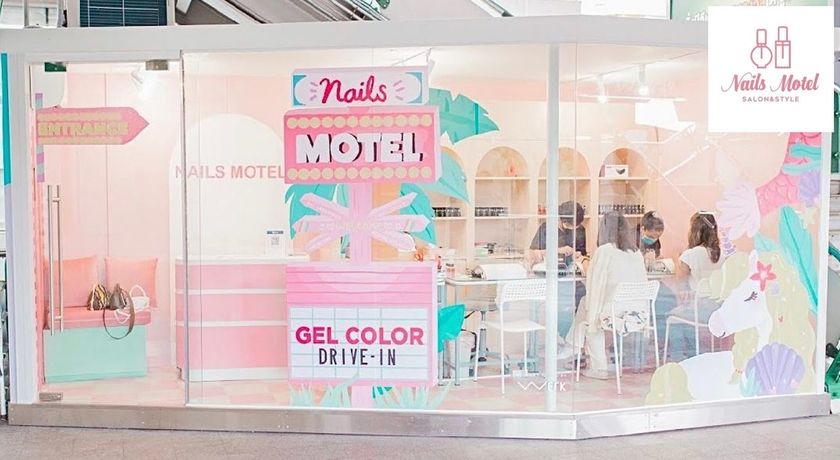 Nails Motel
50 reviews