Book Online at GoWabi - Amelia Body & Beauty Spa
Amelia Body & Beauty Spa
Cash, credit card
$$ (Based on Special Rates from our Partners)
THB
L2, 2003 , the Promenade , 587, 589, 589/7-9 Ramindra Road , Kan Na Yao , Kan Na Yao , 10230 Bangkok, 10230
The shop provides spa service throughout the body.
With imported products that focus on naturalness In wich Treatment rooms are available
Have privacy And offers a full range of services such as a relaxing Massage Aroma Swedish, Spa Body, Spa Facial, Nail
Terms & Conditions:
• This voucher can be used within 2 month after purchase.
• All purchases and treatments cannot be amended.
• These vouchers cannot be used with other promotions.
• Show your voucher from email or GoWabi app for verification
• Appointment has to be booked in advance. The shop contact details will be available in your "GoWabi's Booking Confirmation email or My Booking page"
Aromatherapy Massage
Aroma Swedish massage designed to disperse physical tension from the body in a gentle way
by loosening tight muscles and reducing stiffness, removing energy blockages within the body a
nd increasing blood and lymph circulation.
After this massage your body will be back into a balanced and relaxed state with aroma 5 fragrances
1. Pomegranate fragrance to relax suitable for sleepless people
2. Morning Dew fragrance to increase moisturizer suitable sleepless people, tired and exhausted.
3. Relaxing fragrance for relaxing
4. Amelia Spa fragrance with Thai style to relax
5. White Tea fragrance it like tea to make you feel relax and fresh
Body Scrub
Body Scrub with red wine to exfoliates and hydrates your skin to be smooth and soft
for relaxing body to absorbed through your skin, stimulating well-being and
encouraging a healthy mental, physical, and emotional body.
Facial
Ultrashine for nourishing the skin
4 Steps: 
1. Cleansing 
2. Scrub for 5 minutes
3. Massage with machine for 20 minutes
4. Yogurt mask for 15 minutes
Spa Package
Red wine spa (Scrub+Soak+Massage)
Amelia Body & Beauty Spa with red wine extracted from special grape imported from Europe
which have antioxidants to prevent oxidation of collagen and elastin fibers.
Red wine help to slow down the age, firming the skin red wine also have resveratrol to antioxidants,
make the skin flexible and stimulate blood circulation flow.
3 Steps:
1. Scrub with walnut kernels extracted from grape to make the skin smooth, moisturizer and whitening
2. Massage with oil extracted from vitamin E and mineral oil to make your skin smooth
3. Soak with red wine to reduce wrinkles and antioxidants
Feet Spa to nourish the skin
4 Steps:
1. Feet soak with salt spa for 3-5 minutes
2. Scrubs
3. Heel scrub to exfoliate dead skin with footlogix product
4. Massage
Hands Spa to nourish the skin
4 Steps:
1. Hands soak with salt spa for 3-5 minutes
2. Scrubs
3. Massage
4. Mask for nourishing for 15-20 minutes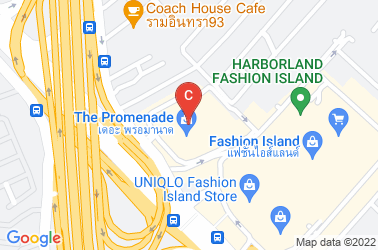 Amelia Body & Beauty Spa
L2, 2003 , the Promenade , 587, 589, 589/7-9 Ramindra Road , Kan Na Yao , Kan Na Yao , 10230 Bangkok, 10230
Mon 10:00 AM - 09:00 PM
Tue 10:00 AM - 09:00 PM
Wed 10:00 AM - 09:00 PM
Thu 10:00 AM - 09:00 PM
Fri 10:00 AM - 09:00 PM
Sat 10:00 AM - 09:00 PM
Sun 10:00 AM - 09:00 PM
REVIEWS (written by customers after their visit)

---
People Also Like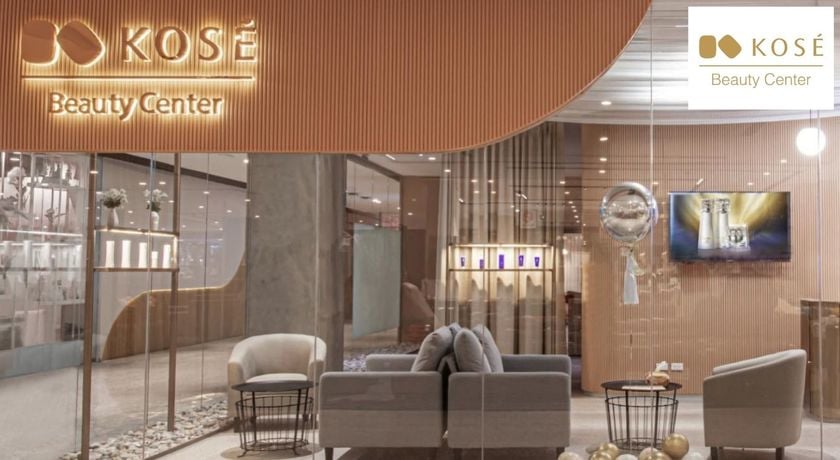 KOSE Beauty Center
171 reviews
Alinda Clinic
1634 reviews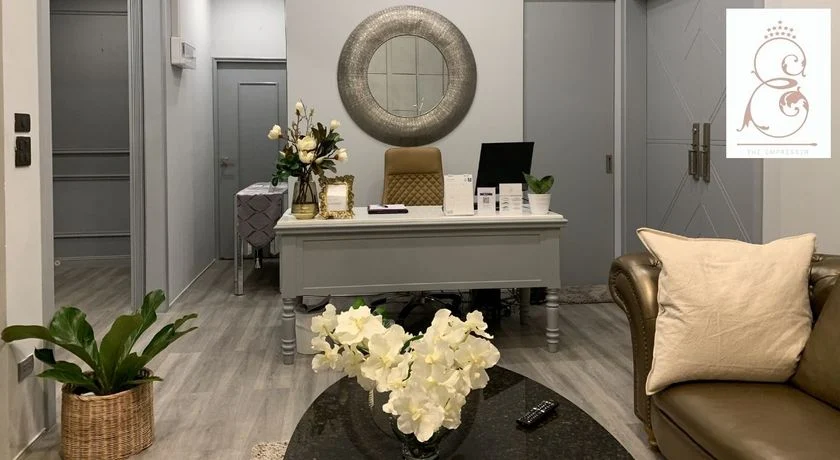 The Empresser (Lash & Brow)
385 reviews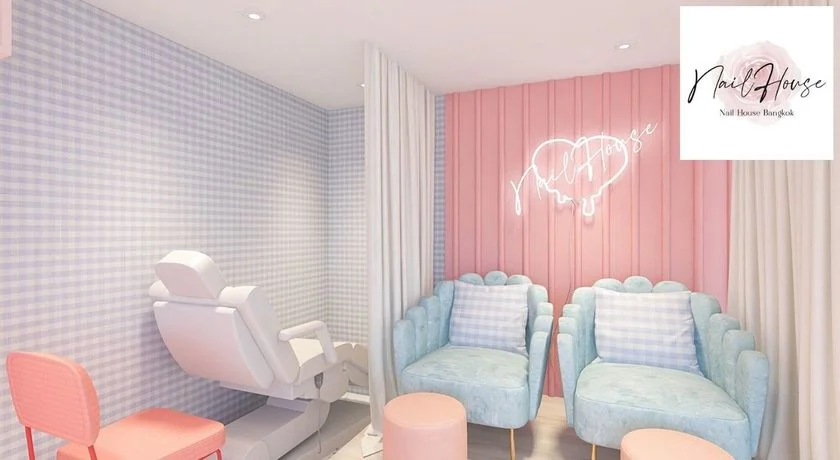 NAIL HOUSE BANGKOK (Asoke Sukhumvit 21)
1019 reviews