Book Online at GoWabi - Ammata Clinic
Ammata Clinic
Cash, credit card
$$ (Based on Special Rates from our Partners)
THB
139 The Street Ratchada 3 rd floor, Ratchadiphisek Rd. Dinaeng Badngkok 10400
บริการดี พนักงานดี นวดสบายยย

- ยูกิ

บริการดี พนักงานดี คุณหมอใจดี สถานที่สะอาด

- ยูกิ

Little bit messy only one doctor speak English

- Marina
Ammata Clinic is established by Dr. Thanyarat Chantarotai, who specialized in facial design and anti-aging. She believes in the eternity of the true beauty.
She believes every person has the good energy inside and it's individual and that energy will be visible outside. Everybody has unique beauty and not necessary to be the same as public favors. We need to bring the unique beauty of each customers out in their best way.
At Ammata Clinic, we provide facial designs services such as บท็อกซ์ injection, Filler injection, HIFU, and laser. We also take care of your skin problems and skin aging problems. Our main goal is a desire of our customers. We will choose products and procedures that suit for each patients and make the most effective result. We will reckon from customers' skin type and lifestyle to be sure the service will be the best for them.
Our team is professional with experience. We provide high quality products and machines which are guaranteed from many countries in the world. We sincerely advice you as our friends and family. We want our customers to feel free and comfortable every time they come to our place.
Moreover, we care about an environmental problem. Every product we used are eco-friendly, cruelty free and mostly are organic. We avoid using chemical substance as much as possible. Hence, our products are safe for customers and safe for the environment too. The part of our profit will be donated to non-business organization. When you spend here you will pay it forward that what to make beauty energy from the inside.
Terms & Conditions:
• This voucher can be used within 2 month after purchase.
• All purchases and treatments cannot be amended.
• These vouchers cannot be used with other promotions.
• Show your voucher from email or GoWabi app for verification
• Appointment has to be booked in advance. The shop contact details will be available in your "GoWabi's Booking Confirmation email or My Booking page"
Body Treatments
The injection of บท็อกซ์ for the treatment of axillary hyperhidrosis is a simple procedure that is relatively quick to perform and has a low risk of complications. The result can be last long for 4 -6 months.
บท็อกซ์
Micro บท็อกซ์ injection is an effective procedure to shape your face. It makes your face look less sagging and brighter. You can see the immediate result after an injection.
Facial
Fotona manufactures from the USA is the most advanced multi-application aesthetic laser system (SP Dynamis) and the highest single-pulse energy Q-switched laser on the aesthetic market. Fotona is applied in 4 different modes to work on deeper, medial and superficial connective structures of the skin, while simultaneously targeting different skin imperfections. It's the first authorized laser in the world that can help your skin lifting from inside your mucosa.
Laser Treatments
Fotona TightSculpting is a unique dual-wavelength, non-invasive laser treatment for sculpting and skin tightening on all body areas. The exclusive delivery modes are used in concert for hyperthermic adipocyte destruction and collagen remodeling with exceptional results. The procedure is a fast, safe and effective non-invasive alternative to laser lipolysis.
Ammata Clinic
139 The Street Ratchada 3 rd floor, Ratchadiphisek Rd. Dinaeng Badngkok 10400
Mon 11:30 AM - 08:30 PM
Tue 11:30 AM - 08:30 PM
Wed 11:30 AM - 08:30 PM
Thu 11:30 AM - 08:30 PM
Fri 11:30 AM - 08:30 PM
Sat 11:30 AM - 08:30 PM
Sun 11:30 AM - 08:30 PM
REVIEWS (written by customers after their visit)

---
5.0
บริการดี พนักงานดี นวดสบายยย
ยูกิ

ยูกิ
บริการดี พนักงานดี นวดสบายยย
Ammata Flash

Verified Reviews
Visited 24 Dec 2019
5.0
บริการดี พนักงานดี คุณหมอใจดี สถานที่สะอาด
ยูกิ

ยูกิ
บริการดี พนักงานดี คุณหมอใจดี สถานที่สะอาด
Axillary Hair Removal

Verified Reviews
Visited 24 Dec 2019
3.0
Little bit messy only one doctor speak English.
Marina
Marina
Little bit messy only one doctor speak English.
Acne Treatment Program

Verified Reviews
Visited 27 Nov 2019
People Also Like
Lashury Eyelash Salon
356 reviews
Let's Relax Onsen Thong Lor
2445 reviews
La Zensa Spa
446 reviews
The Cocktail Clinic
1851 reviews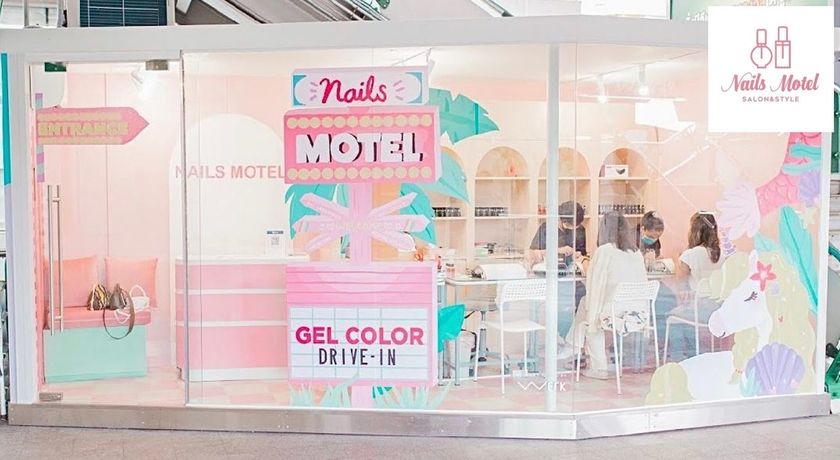 Nails Motel
52 reviews
Ammata Clinic
139 The Street Ratchada 3 rd floor, Ratchadiphisek Rd. Dinaeng Badngkok 10400
MON 11:30 AM - 08:30 PM
TUE 11:30 AM - 08:30 PM
WED 11:30 AM - 08:30 PM
THU 11:30 AM - 08:30 PM
FRI 11:30 AM - 08:30 PM
SAT 11:30 AM - 08:30 PM
SUN 11:30 AM - 08:30 PM
Available Payment Methods
People Also Like
Lashury Eyelash Salon
356 reviews
Let's Relax Onsen Thong Lor
2445 reviews
La Zensa Spa
446 reviews
The Cocktail Clinic
1851 reviews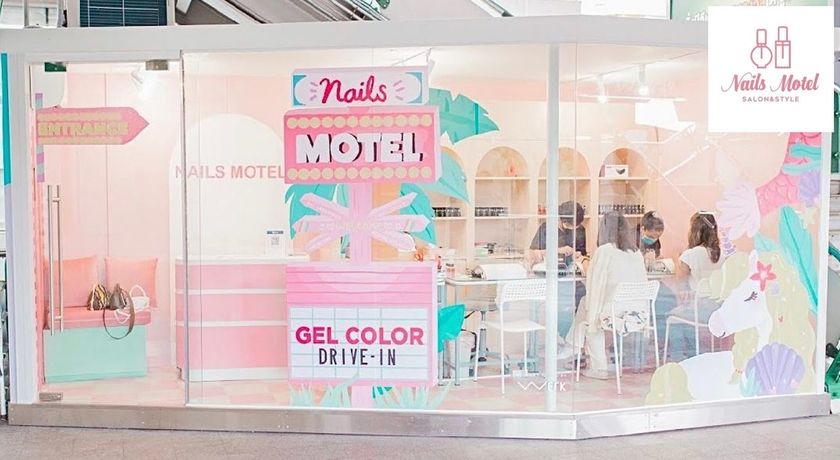 Nails Motel
52 reviews