Book Online at GoWabi - Aplus Cosmetic Clinic (Union Mall)
Aplus Cosmetic Clinic (Union Mall)
Cash, credit card
$$$
THB
G Floor Behind KFC, Union Mall, MRT Phahon yothin Exit5 54 Ladprao Soi 1 Ladprao Road Jompol Chatuchak Bangkok 10900
คลินิกศัลยกรรมความงาม เอ-พลัส คอสเมติก เปิดให้บริการ การรักษาพร้อมทั้งให้คำปรึกษาเกี่ยวกับปัญหาผิวหน้า ผิวพรรณ และ ศัลยกรรมตกแต่ง อย่างครบวงจรโดยมีทีมแพทย์ผู้เชี่ยวชาญศัลยกรรมตกแต่งเฉพาะด้าน และ พนักงานที่มีความรู้และประสบการณ์ที่ผ่านหลักสูตรการอบรมมาเป็นอย่างดี ที่จะค่อยให้บริการและดูแลท่านตลอดจนการรักษา
Terms & Conditions:
• Exclusive promotion from A plus Clinic only at GoWabi!
• This price is inclusive of all taxes.
• This voucher can be bought until 31st July 2018 and can be used until 31st August 2018
• All purchases and treatments are non-refundable and cannot be amended.
• These vouchers cannot be used with other promotions.
• Please show voucher through email or GoWabi application at the shop before your service to collect voucher details and for verification.
• To make an appointment please book 3 days in advance.
• Please note that any changes to the promotions can be made without prior notice.
• For more detailed information please contact A plus Clinic at 02-930-9300 / 088-022-2201
รายละเอียด
- ดีลสุดพิเศษสำหรับ Aplus Clinic มีเฉพาะที่ GoWabi เท่านั้น
- ราคานี้รวมค่าใช้จ่ายทุกอย่าง
- ดีลนี้สามารถซื้อได้ถึง 31 กรกฎาคม 2561 และใช้ได้ถึง 31 สิงหาคม 2561
- ไม่สามารถแลกเปลี่ยนเป็นเงินสดได้
- ไม่สามารถใช้ร่วมกับรายการ Promotions ส่งเสริมการขายอื่นได้
- กรุณาแสดงคูปองจากทางอีเมลหรือ GoWabi แอพพลิเคชั่นให้กับพนักงานเพื่อทำการใส่รหัสก่อนเข้าใช้บริการ
- ก่อนเข้าใช้บริการ กรุณาโทรจองคิวล่วงหน้าอย่างน้อย 3 วัน
- ขอสงวนสิทธิ์ในการเปลี่ยนแปลงเงื่อนไขโดยไม่ต้องแจ้งให้ทราบล่างหน้า
- สอบถามข้อมูลเพิ่มเติมได้ที่ เอพลัส คลินิค โทร. 02-930-9300 / 088-022-2201
Featured Services
Treatment 6 รายการ สิว กระ จุดด่างดำ หน้าใส
Facial Treatment 6 steps:
- Omega Light
- Microderma
- Perfect Forever
- Secret Gold
- Superbright
- Seb.derm
โปรกำจัดขน 1 ครั้ง + Treatment รักแร้ขาว 1 ครั้ง + Treatment หน้าใส 1 ครั้ง
Underarm Hair Removal + Whitening underarm treatment 1 time + Facial Treatment 1 time
Lip & Eye
Aplus Cosmetic Clinic (Union Mall)
G Floor Behind KFC, Union Mall, MRT Phahon yothin Exit5 54 Ladprao Soi 1 Ladprao Road Jompol Chatuchak Bangkok 10900
Mon 11:00 AM - 10:00 PM
Tue 11:00 AM - 10:00 PM
Wed 11:00 AM - 10:00 PM
Thu 11:00 AM - 10:00 PM
Fri 11:00 AM - 10:00 PM
Sat 11:00 AM - 10:00 PM
Sun 11:00 AM - 10:00 PM
REVIEWS (written by customers after their visit)

---
People Also Like
Bloom Boutique
1 reviews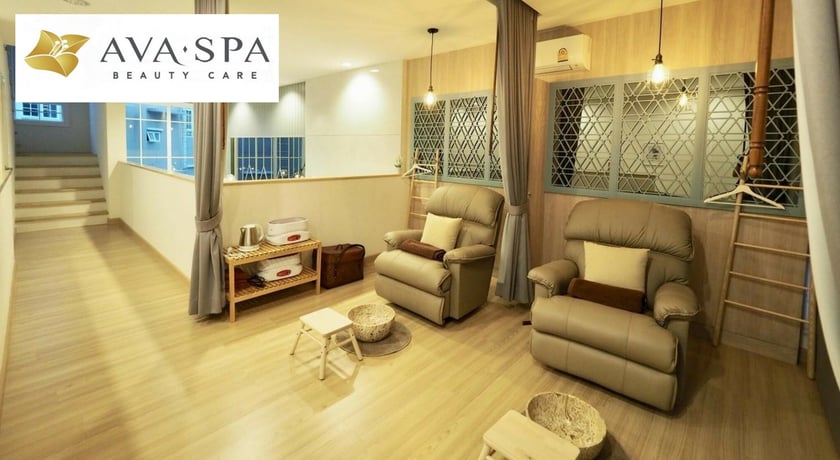 Ava Spa
0 reviews
Genesis Klinik
5 reviews
De Rest Spa & Thai Massage
2 reviews
Let's Relax Onsen Thong Lor
152 reviews
Aplus Cosmetic Clinic (Union Mall)
G Floor Behind KFC, Union Mall, MRT Phahon yothin Exit5 54 Ladprao Soi 1 Ladprao Road Jompol Chatuchak Bangkok 10900
MON 11:00 AM - 10:00 PM
TUE 11:00 AM - 10:00 PM
WED 11:00 AM - 10:00 PM
THU 11:00 AM - 10:00 PM
FRI 11:00 AM - 10:00 PM
SAT 11:00 AM - 10:00 PM
SUN 11:00 AM - 10:00 PM
Available Payment Methods
People Also Like
Bloom Boutique
1 reviews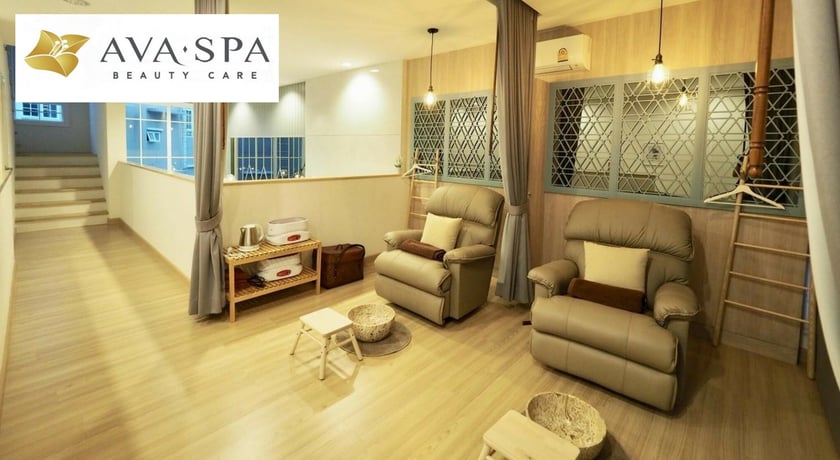 Ava Spa
0 reviews
Genesis Klinik
5 reviews
De Rest Spa & Thai Massage
2 reviews
Let's Relax Onsen Thong Lor
152 reviews