Book Online at GoWabi - Banyan Tree Spa Bangkok
Banyan Tree Spa Bangkok
Cash, credit card
$$ (Based on Special Rates from our Partners)
THB
Banyan Tree Spa Bangkok 21st Floor, Thai Wah Tower II Sount Sathorn Road, Tungmahamek, Sathorn, Bangkok 10120
One of the best Hotel Spa in Bangkok

- Napat

Great experience and friendly staff. We will d

- John

Thanks for the wonderful service

- Carol
Banyan Tree Bangkok unveils the city's most luxurious spa experience perched sky-high amidst the central business district. Retreat to the tender touch of our highly-skilled therapists. With a panoramic view of the city's skyline, a holistic spa indulgence awaits at Banyan Tree Spa Bangkok. Visit us near Chong Nonsi BTS station.

Terms & Conditions:
• This voucher can be used within 1 month after purchase.
• All purchases and treatments cannot be amended.
• These vouchers cannot be used with other promotions.
• Show your voucher from email or GoWabi app for verification
• Appointment has to be booked in advance. The shop contact details will be available in your "GoWabi's Booking Confirmation email or My Booking page"
Banyan Tree Spa Bangkok
Banyan Tree Spa Bangkok 21st Floor, Thai Wah Tower II Sount Sathorn Road, Tungmahamek, Sathorn, Bangkok 10120
Mon 10:00 AM - 08:00 PM
Tue 10:00 AM - 08:00 PM
Wed 10:00 AM - 08:00 PM
Thu 10:00 AM - 08:00 PM
Fri 10:00 AM - 08:00 PM
Sat 10:00 AM - 08:00 PM
Sun 10:00 AM - 08:00 PM
REVIEWS (written by customers after their visit)

---
5.0
One of the best Hotel Spa in Bangkok
Napat

Napat
One of the best Hotel Spa in Bangkok
Thai Massage

Verified Reviews
Visited 10 Sep 2020
5.0
Great experience and friendly staff
John

John
Great experience and friendly staff. We will definitely come again
Master Therapist Experience

Verified Reviews
Visited 29 Sep 2019
5.0
Thanks for the wonderful service
Carol
Carol
Thanks for the wonderful service
Royal Banyan

Verified Reviews
Visited 15 Jan 2020
5.0
Perfect spa and treatment
Carol
Carol
Perfect spa and treatment
Thai Blossom Romance

Verified Reviews
Visited 15 Jan 2020
5.0
I had a very good experience
Seon

Seon
I had a very good experience. The atmosphere was good and above all the therapists were professional. I love this shop. I will visit again next time :)
Royal Banyan

Verified Reviews
Visited 30 Dec 2019
5.0
Best spa in my whole life!! thank you :)
Choong Il

Choong Il
Best spa in my whole life!! thank you :)
Royal Banyan

Verified Reviews
Visited 30 Dec 2019
People Also Like
Lashury Eyelash Salon
352 reviews
Let's Relax Onsen Thong Lor
2409 reviews
La Zensa Spa
441 reviews
The Cocktail Clinic
1818 reviews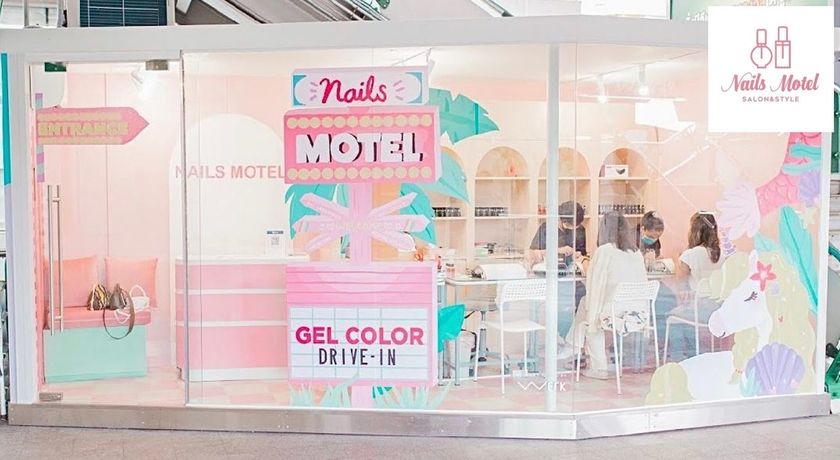 Nails Motel
48 reviews
Banyan Tree Spa Bangkok
Banyan Tree Spa Bangkok 21st Floor, Thai Wah Tower II Sount Sathorn Road, Tungmahamek, Sathorn, Bangkok 10120
MON 10:00 AM - 08:00 PM
TUE 10:00 AM - 08:00 PM
WED 10:00 AM - 08:00 PM
THU 10:00 AM - 08:00 PM
FRI 10:00 AM - 08:00 PM
SAT 10:00 AM - 08:00 PM
SUN 10:00 AM - 08:00 PM
Available Payment Methods
People Also Like
Lashury Eyelash Salon
352 reviews
Let's Relax Onsen Thong Lor
2409 reviews
La Zensa Spa
441 reviews
The Cocktail Clinic
1818 reviews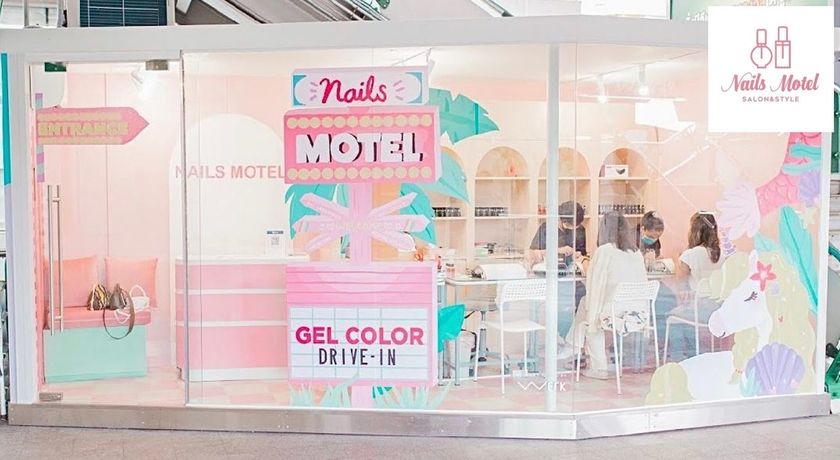 Nails Motel
48 reviews