Book Online at GoWabi - Cense by SPA Cenvaree @ Centara Watergate Pavillion Hotel
Cense by SPA Cenvaree @ Centara Watergate Pavillion Hotel
Cash, credit card
$$$
THB
9th Floor Centara Watergate Pavillion Hotel Bangkok 567 Rachaprarop Rd., Makkasan, Bangkok 10400, Thailand
The Touch of Thailand
SPA Cenvaree is a division of Centara Hotels and Resorts – a publicly listed company headquartered in Bangkok, Thailand. We provide branded and customised spa concepts and solutions throughout South East Asia and the Middle East. Our spa portfolio comprises urban, resort, destination and boutique outlets, all designed to provide guests with an experience that lingers longs after their holiday ends.
'Varee' and the soft power of touch
Our name 'Cenvaree' is a portmanteau of two words that pay homage to 'Centara'. 'Cen' is taken from the first few letters and 'varee' is a Sanskrit word meaning 'water'. (The 'tara' in Centara also translates to water in the Thai language). Softness and nurturing are not normally associated with power. And yet, look at the amazing impact a gentle drip of water can have – it can move rocks, shift mountains and create its own path. This innate strength, acquired through gentleness, embodies the healing touch of SPA Cenvaree-trained therapists and allows our guests to emerge transformed.
Foot Massage
Lotus Foot Massage includes Foot Ritual and Foot massage with Massage Oil (Alodia brand). This treatment promotes relaxation to the entire body through the use of pressure points onto the soles of the feet. It's quite a strong massage, so please speak up if the pressure is too much. But afterwards your feet will feel completely renewed. Reduces the effects of depression and anxiety and suitable for all skin types.
Hydrotherapy
Begin your day experiencing with steam and jacuzzi for renew your mind, body and soul. The lymphatic and blood circulation system will be stimulated and by the sense of warm. Steam and jacuzzi will help you achieve a feeling of absolute tranquility and deep relaxation.
Spa Package
Begins with your favourite choice of body polish to cleanse skin, this spa journey continues with a relaxing oil massage infused with your choice of aromatherapy oil to gently lull you into deep relaxation.
Thai Traditional Massage
Thailand's most famous Massage! This therapy combines stretching techniques, pressure points and more to loosen joints and tone muscles. Thai Massage is sometimes described as 'passive yoga' - you lie down and your therapist manipulates your body. Did you know that no oil is used in this treatment? Instead you'll be provided with a pair of Thai PJ's to wear. It's a great massage to have if you're a little shy or your whole body feels stiff.
เป็นการนวดไทยแบบแห้ง ไม่ใช้น้ำมัน ช่วยผ่อนคลายกล้ามเนื้อด้วยเทคนิคการนวดในระดับปานกลางถึงหนักมาก โดยใช้มือ ข้อศอก และเท้าในการนวด เหมาะสำหรับผู้ที่มีความเครียดภายใต้กล้ามเนื้อและต้องการเพิ่มความยืดหยุ่นเพื่อลดอาการปวดเมื่อย
Cense by SPA Cenvaree @ Centara Watergate Pavillion Hotel
9th Floor Centara Watergate Pavillion Hotel Bangkok 567 Rachaprarop Rd., Makkasan, Bangkok 10400, Thailand
Mon 12:00 PM - 10:00 PM
Tue 12:00 PM - 10:00 PM
Wed 12:00 PM - 10:00 PM
Thu 12:00 PM - 10:00 PM
Fri 12:00 PM - 10:00 PM
Sat 12:00 PM - 10:00 PM
Sun 12:00 PM - 10:00 PM
REVIEWS (written by customers after their visit)

---
Soravit
Massage was good and spa was nice but they did not do the full 2 hours as advertised. Treatment lasted around 1.5 hrs only
Instant Revival Get (FREE Herbal Clay Boday Wrap)

Verified Reviews

Sri
สะอาด สะดวกสบาย พนักงานนวด K.Noi นวดดีค่ะ
Aromatic Coffee Body Scrub + Aromatherapy Massage + Jacuzzi Bath (Couple Package) [Flash Sale eVoucher]

Verified Reviews
Visited 22 Feb 2020
Choy
พนักงานน่ารัก บริการดีค่ะ
Aromatic Coffee Body Scrub + Aromatherapy Massage + Jacuzzi Bath (Couple Package) [Flash Sale eVoucher]

Verified Reviews
Visited 17 Feb 2020
ศรุตา
พนักงานน่ารักมากค่ะ เดินทางไม่ลำบาก น้ำหนักมือได้ตามที่ขอสบายมากค่ะ
Aromatic Coffee Body Scrub + Aromatherapy Massage + Jacuzzi Bath (Couple Package) [Flash Sale eVoucher]

Verified Reviews
Visited 18 Feb 2020

สรัลพร
ตอนแรกโรงแรมหายากหน่อยแต่พอถึงสปา ห้องสปาเงียบสงบดีค่ะ
Aromatic Coffee Scrub + Aromatherapy Massage [Flash Sale eVoucher]

Verified Reviews
Visited 16 Feb 2020

สรัลพร
สถานที่ดี สะอาด สวยงามค่ะ
Aromatic Coffee Scrub + Aromatherapy Massage [Flash Sale eVoucher]

Verified Reviews
Visited 16 Feb 2020
Nattanee
การให้บริการดีมากค่ะ มีโอกาสจะกลับไปอีกค่ะ
Aromatic Coffee Body Scrub + Aromatherapy Massage + Jacuzzi Bath (Couple Package) [Flash Sale eVoucher]

Verified Reviews
Visited 15 Feb 2020
Phiriya
พนักงานบริการดีมากค่ะ ชอบมาก บรรยากาศดี สถานที่สะอาด
Aromatic Coffee Scrub + Aromatherapy Massage [Flash Sale eVoucher]

Verified Reviews
Visited 13 Feb 2020
Thanyaporn
ครีมสครับนุมนวล สถานที่สวยงาม พนักงานนวดสุภาพ มืออาชีพ
Aromatic Coffee Scrub + Aromatherapy Massage [Flash Sale eVoucher]

Verified Reviews
Visited 15 Feb 2020
Phonpat
ให้เวลากับการนวดน้อยไปนิดนึง เอาเวลาไปแช่น้ำเฉยๆนานเกินไปหน่อย นอกเหนือจากนี้ทุกอย่างโอเคมากค่ะ
Aromatic Coffee Body Scrub + Aromatherapy Massage + Jacuzzi Bath (Couple Package) [Flash Sale eVoucher]

Verified Reviews
Visited 26 Jan 2020
People Also Like
Chi The Spa At Shangri-La Hotel
58 reviews
Nugust Spa & Massage
36 reviews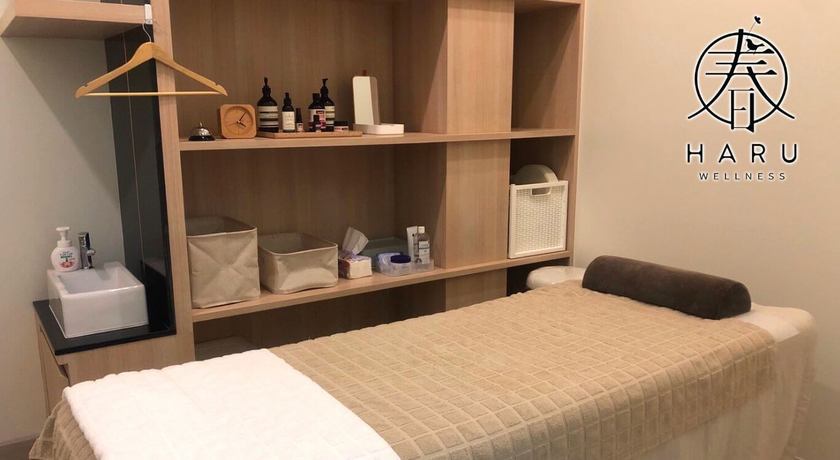 Haru Wellness Clinic
No reviews yet
Beauty More Hair&Nail Salon
1 reviews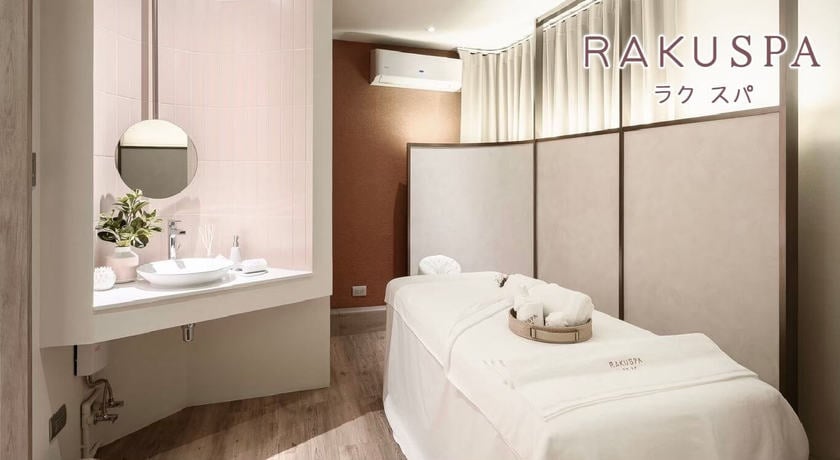 Raku Spa Bangkok
12 reviews
Cense by SPA Cenvaree @ Centara Watergate Pavillion Hotel
9th Floor Centara Watergate Pavillion Hotel Bangkok 567 Rachaprarop Rd., Makkasan, Bangkok 10400, Thailand
MON 12:00 PM - 10:00 PM
TUE 12:00 PM - 10:00 PM
WED 12:00 PM - 10:00 PM
THU 12:00 PM - 10:00 PM
FRI 12:00 PM - 10:00 PM
SAT 12:00 PM - 10:00 PM
SUN 12:00 PM - 10:00 PM
Available Payment Methods
People Also Like
Chi The Spa At Shangri-La Hotel
58 reviews
Nugust Spa & Massage
36 reviews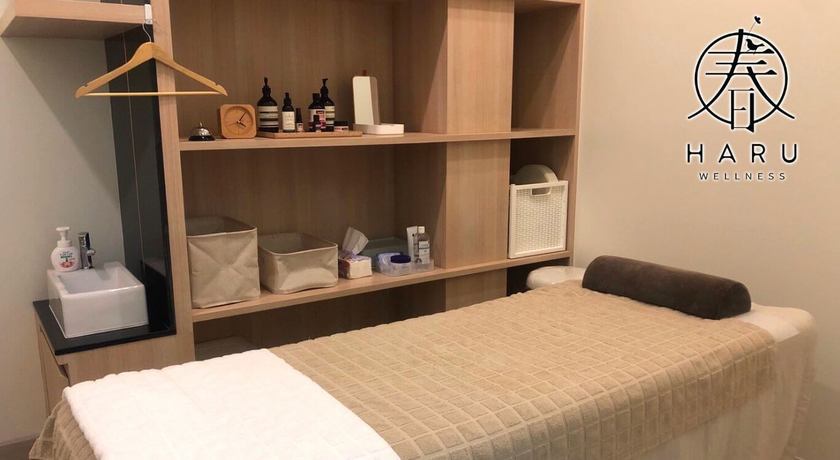 Haru Wellness Clinic
No reviews yet
Beauty More Hair&Nail Salon
1 reviews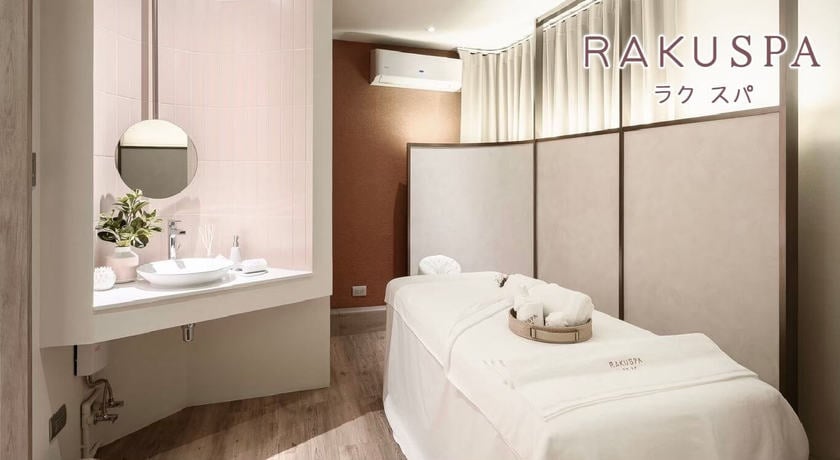 Raku Spa Bangkok
12 reviews