Book Online at GoWabi - Chaari Spa
Chaari Spa
Cash, credit card
$$$
THB
2nd floor, A-One, 9/2 Soi Ari 1, Phaholyothin Rd. Bangkok, Thailand
Chaari Spa began with the enjoyment of having a good cup of tea that gave the warm, relaxing and humbly delightful moments of sharing time together with the loved ones. With its natural fruitful benefits and the charismatic of tea, we developed its essences to incorporate with the wonderful classic and innovative treatments for everyone to fall in love with.
Chaari Spa opens its doors to welcome you to celebrate the beautiful aromatic tea journey through fragrant smell, refreshing taste, and heavenly healing touch of our treatments that combines the variety types of tea-inspired essential oils to rejuvenate, renew, nourish, detoxify and revive you from your tired day as if you are sipping a cup of great tea in the peaceful moment.
Escape from the busy world outside and step into the world of natural touch that wholeheartedly crafted around the tea element, culture and benefit properties that weave seamlessly with the skillful techniques and the wisdom of healing therapies we have to offer for you.
Off- Peak upto 15% discount for Chaari Spa
Available from 11AM to 2PM, Monday to Friday except public holiday
Hot Stone Massage
Our all-time favorite treatment with the warm pebbles pressing and massaging your body. This amazing hot stone massage uses the heated stones to massage your body along with the delighting tea-infused essential oil. The stones work their wonder to unlock your knotted muscles and to release your pain. This treatment is great for detoxifying, healing hangover, improving blood circulation and promoting immunity and sleep. After the massage, your body feels lighter and relaxed, and your spirit uplifted.
Spa Package
An ideal foot treatment package for your beloved feet. This package includes a foot salt scrub and a Foot Reflexology treatment. Get your feet a good scrub and care for the silkier and healthier feelings, then, a Foot Reflexology adds in to loosen tense muscles and to bring the balance and smile back to you.
Chaari Spa
2nd floor, A-One, 9/2 Soi Ari 1, Phaholyothin Rd. Bangkok, Thailand
Mon 11:00 AM - 10:00 PM
Tue 11:00 AM - 10:00 PM
Wed 11:00 AM - 10:00 PM
Thu 11:00 AM - 10:00 PM
Fri 11:00 AM - 10:00 PM
Sat 11:00 AM - 10:00 PM
Sun 11:00 AM - 10:00 PM
REVIEWS (written by customers after their visit)

---

Anya
The receptionist is incredibly unaccommodating and unprofessional. My friend and I bought the scrub and aromatherapy package at 8:30 pm. Prior our appointment the receptionist called to reschedule our appointment to 'earlier' even though we specifically booked 8:30pm as it was after work. She sounded annoyed over the phone as we couldn't make it earlier. When we arrived 10 minutes late, 8:40pm, the receptionist spoke to us very aggressively and refused to even look at us when speaking. Additionally, the 'therapist' was either too lazy to do her job or has no clue how to massage. She wasn't massaging but merely rubbing my body with oil. When I asked if she could apply more pressure, she snapped back and said no as this is aroma and no Swedish massage and began laughing with her colleague. All in all, DO NOT RECOMMEND this venue. Receptionist ไม่มี LACK SERVICE MIND เลย พูดจากระแทกใส่ลูกค้าและหมอนวด (คนอ้วน) ก็บริการได้แย่มาก ไม่ได้นวดเลยแค่เอาน้ำมันมาทาๆเฉยๆ และนอกจากนี้ก็ยังพูดจาไม่มีหางเสียงและบริการแบบไม่เต็มใจ เหมือนอยากทำให้เสร็จเร็วๆ น่าเสียดายเพราะร้านสวยมีนวดหลายอย่าง แต่เจ้าของกลับดันจ้างพนักงานไม่ได้คุณภาพ เพื่อนที่มาด้วยก็รู้สึกและผิดหวังในการมานวดครั้งนี้มาก
Pearl Sakura Body Scrub + White Tea (Couple Package)

Verified Reviews
Visited 14 Feb 2020
Kanapot
Good ambience and cleanliness. staff was very friendly. I will go back again.
Pearl Sakura Body Scrub + White Tea

Verified Reviews
Visited 18 Jan 2020
Surasri
Good so good and good so good
Pearl Sakura Body Scrub + White Tea (Couple Package)

Verified Reviews
Visited 04 Jan 2020
Vicky
air con bit cold. good in all. place is chilling.
Pearl Sakura Body Scrub + White Tea

Verified Reviews
Visited 26 Dec 2019
Kanjanittha
บรรยากาศ​ดี​ เดินทางสะดวก​
Stress Reliever with Herbal Compress

Verified Reviews
Visited 01 Dec 2019
Praewpailin
สถานที่สะอาด นวดดีมากค่ะ
Aromatic Tea Therapy

Verified Reviews
Visited 08 Nov 2019

Ken
Good environment & services

Verified Reviews
Visited 21 Jan 2019
People Also Like
Chi The Spa At Shangri-La Hotel
58 reviews
Nugust Spa & Massage
36 reviews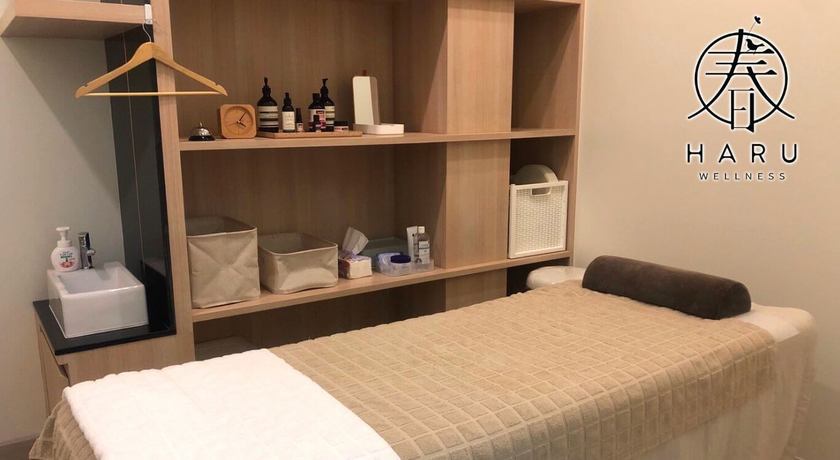 Haru Wellness Clinic
No reviews yet
Beauty More Hair&Nail Salon
1 reviews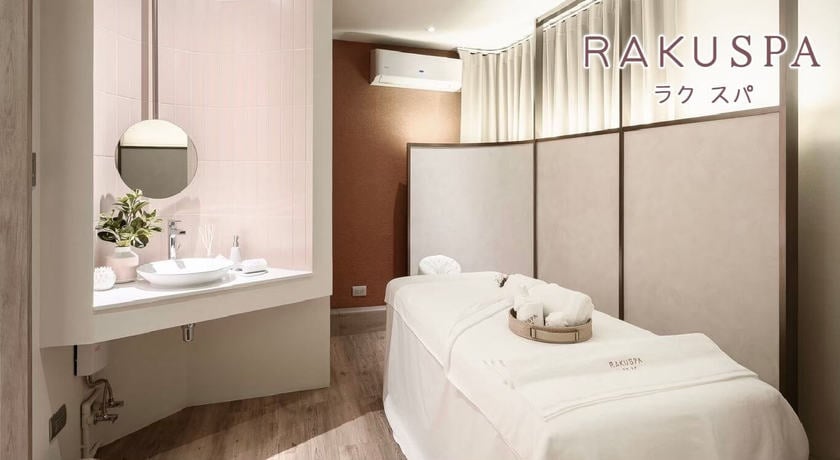 Raku Spa Bangkok
13 reviews
Chaari Spa
2nd floor, A-One, 9/2 Soi Ari 1, Phaholyothin Rd. Bangkok, Thailand
MON 11:00 AM - 10:00 PM
TUE 11:00 AM - 10:00 PM
WED 11:00 AM - 10:00 PM
THU 11:00 AM - 10:00 PM
FRI 11:00 AM - 10:00 PM
SAT 11:00 AM - 10:00 PM
SUN 11:00 AM - 10:00 PM
Available Payment Methods
People Also Like
Chi The Spa At Shangri-La Hotel
58 reviews
Nugust Spa & Massage
36 reviews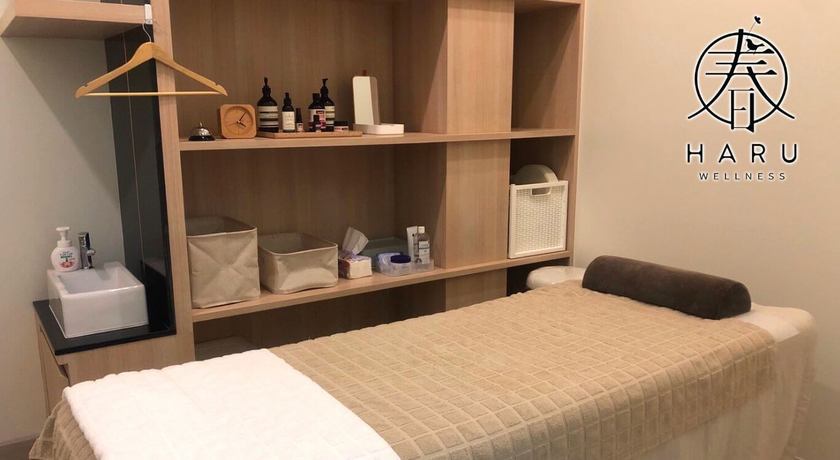 Haru Wellness Clinic
No reviews yet
Beauty More Hair&Nail Salon
1 reviews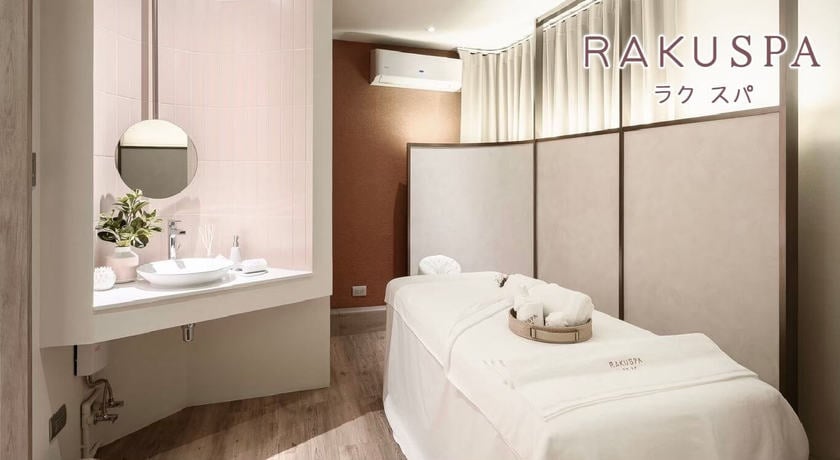 Raku Spa Bangkok
13 reviews