Book Online at GoWabi - Chinglian TCM Clinic
Chinglian TCM Clinic
Cash, credit card
$$ (Based on Special Rates from our Partners)
THB
L building (5th floor ,room 5A-4) 304 , Prayathai rd. ,Thanon Phetchaburi,Ratchathewi, Bangkok 10400
My favorite place. Will come back again and ag

- Maggie

ครั้งนี้เป็นการใช้บริการครั้งที่สอง คุณหมอน้ำย

- Sarinee

บริการดี สถานที่สะอาด เดินทางสะดวกค่ะ

- Bralee
"Chinglian TCM Clinic" was founded in 2017 and located in the Ratchathewi District, Bangkok, Thailand. Chinglian TCM Clinic licensed in Traditional Chinese Medicine clinic and provides TCM services including acupuncture, cupping, and guasa. In the 3 years since opening its doors, Chinglian TCM Clinic has treated more than 1000 patients.
"We provide the highest quality care in Traditional Chinese Medicine to empower the healing capacity of the human body."


Terms & Conditions:
• This voucher can be used within 2 months after purchase.
• All purchases and treatments cannot be amended.
• These vouchers cannot be used with other promotions.
• Show your voucher from email or GoWabi app for verification
• Appointment has to be booked in advance. The shop contact details will be available in your "GoWabi's Booking Confirmation email or My Booking page"
Featured Services
Herbal tea helps to strengthen the immune system and prevent viruses before entering the lungs.
The original herbal tea from China is a unique recipe prepared from more than 10 kinds of Chinese herbs and during the COVID-19 epidemic, Dr. Nam has adapted the recipe to Climate of Thailand by adding 6 more Chinese herbs that can help strengthen the immune system, prevent viruses, nourish the body, nourish the lungs in people with respiratory system problems, allergy and for those who are concerned and want to strengthen the immune system from various pathogens.
** Please add LINE @chingliantcmclinic and send an E-voucher **
Cupping Therapy
Cupping / love Cupping for office syndrome / Back pain 30 mins
Cupping Therapy has been used by medical practitioners around the world for thousands of years.
Cupping therapy is a form of alternative medicine where glass,
silicone or plastic cups are placed on the skin to create vacuum suction in order to promote health and healing.
Cupping therapy promotes the loosening of soft tissue and connective tissue, scarring
and adhesions, moving stagnation and increasing lymphatic flow and circulation.
The simple, traditional therapy method shares the benefits of deep tissue massage and muscle relaxation,
There are :
The Circle Shaped Cups
The Heart Shaped Cups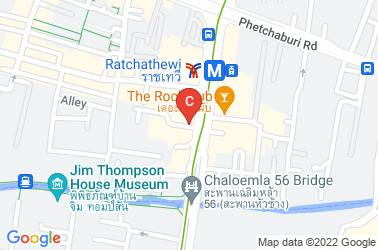 Chinglian TCM Clinic
L building (5th floor ,room 5A-4) 304 , Prayathai rd. ,Thanon Phetchaburi,Ratchathewi, Bangkok 10400
Tue 10:00 AM - 07:00 PM
Wed 10:00 AM - 07:00 PM
Fri 10:00 AM - 07:00 PM
Sat 10:00 AM - 07:00 PM
Sun 10:00 AM - 07:00 PM
REVIEWS (written by customers after their visit)

---
5.0
My favorite place
Maggie

Maggie
My favorite place. Will come back again and again 😌

Verified Reviews
Visited 12 Jun 2021
4.5
ครั้งนี้เป็นการใช้บริการครั้งที่สอง คุณหมอน้ำยังน่ารักและใส่ใจกับคนไข้ดีเหมือนเดิม ครั้งนี้มาวันหยุดสุดสัปดาห์คนเยอะหน่อย มีการต้องรอคิวสักพัก แนะนำให้นัดมาวันธรรมดาน่าจะสะดวกกว่า จะกลับไปใช้บริการอีกแน่นอนค่ะ
Sarinee

Sarinee
ครั้งนี้เป็นการใช้บริการครั้งที่สอง คุณหมอน้ำยังน่ารักและใส่ใจกับคนไข้ดีเหมือนเดิม ครั้งนี้มาวันหยุดสุดสัปดาห์คนเยอะหน่อย มีการต้องรอคิวสักพัก แนะนำให้นัดมาวันธรรมดาน่าจะสะดวกกว่า จะกลับไปใช้บริการอีกแน่นอนค่ะ

Verified Reviews
Visited 12 Jun 2021
5.0
บริการดี สถานที่สะอาด เดินทางสะดวกค่ะ
Bralee
Bralee
บริการดี สถานที่สะอาด เดินทางสะดวกค่ะ

Verified Reviews
Visited 04 Jun 2021
5.0
คลินิกสะอาด ทุกคนบริการดีค่ะ ส่วนตัวมีฝังเข็มต่อด้วย ผลลัพธ์ออกมาดีค่า
Mint
Mint
คลินิกสะอาด ทุกคนบริการดีค่ะ ส่วนตัวมีฝังเข็มต่อด้วย ผลลัพธ์ออกมาดีค่า

Verified Reviews
Visited 05 Jun 2021
5.0
บริการดีมากๆๆ หมอ น่ารัก ให้คำปรึกษาดีมาก เราซื้อคอร์สต่อเลยค่ะ
Bralee
Bralee
บริการดีมากๆๆ หมอ น่ารัก ให้คำปรึกษาดีมาก เราซื้อคอร์สต่อเลยค่ะ

Verified Reviews
Visited 04 Jun 2021
5.0
My second time at this clinic
Maggie

Maggie
My second time at this clinic. Amazing service 😍 all the staff are very polite, friendly and helpful. I did guasha face massage and ear pins (new experience for me. not painful at all. hopefully it will help to maintain the health) will come back to do it again soon ! 💕

Verified Reviews
Visited 12 Jun 2021
5.0
ดีมากค่ะ คุณหมออธิบายละเอียด จัดเต็มทุกการรักษา แถมได้แถมหมดด เจ้าหน้าที่ก็น่ารัก แถมคุณหมอสื่อสารได้ 3 ภาษา ไทย จีน อังกฤษ 👍
Jutiporn
Jutiporn
ดีมากค่ะ คุณหมออธิบายละเอียด จัดเต็มทุกการรักษา แถมได้แถมหมดด เจ้าหน้าที่ก็น่ารัก แถมคุณหมอสื่อสารได้ 3 ภาษา ไทย จีน อังกฤษ 👍

Verified Reviews
Visited 30 May 2021
5.0
พนง.และคุณหมอใส่ใจมากๆ ปวดหลังก็ดีขึ้นเยอะ
Nicha

Nicha
พนง.และคุณหมอใส่ใจมากๆ ปวดหลังก็ดีขึ้นเยอะ

Verified Reviews
Visited 26 May 2021
5.0
ชอบมากๆ ค่ะไปครอบแก้วครั้งแรก ไม่เจ็บเลย
Nicha

Nicha
ชอบมากๆ ค่ะไปครอบแก้วครั้งแรก ไม่เจ็บเลย

Verified Reviews
Visited 26 May 2021
5.0
ชอบมากครับ ฝังเข็มแล้วหายเลยครับ
Vasu
Vasu
ชอบมากครับ ฝังเข็มแล้วหายเลยครับ

Verified Reviews
Visited 25 May 2021
People Also Like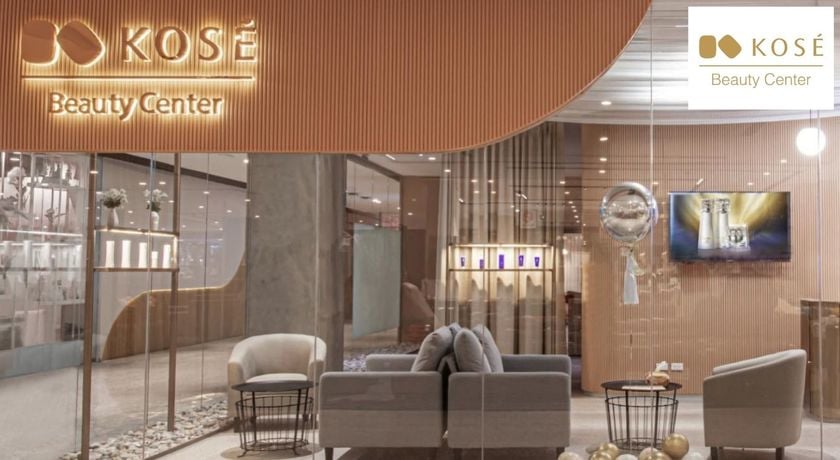 KOSE Beauty Center
171 reviews
Alinda Clinic
1637 reviews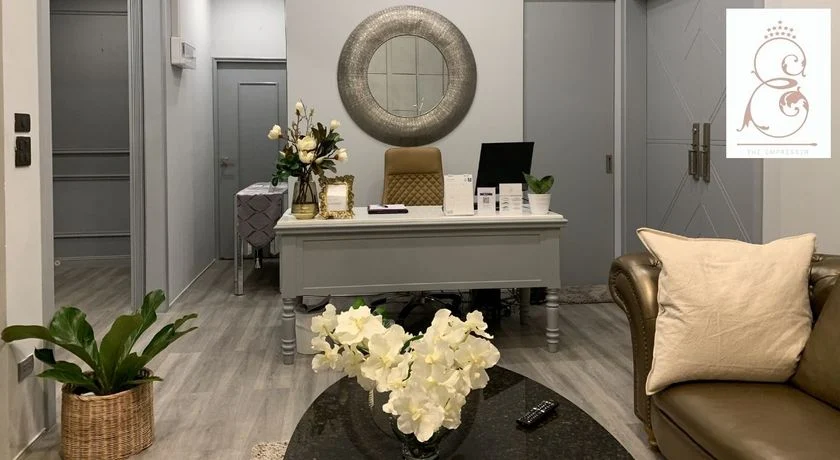 The Empresser (Lash & Brow)
401 reviews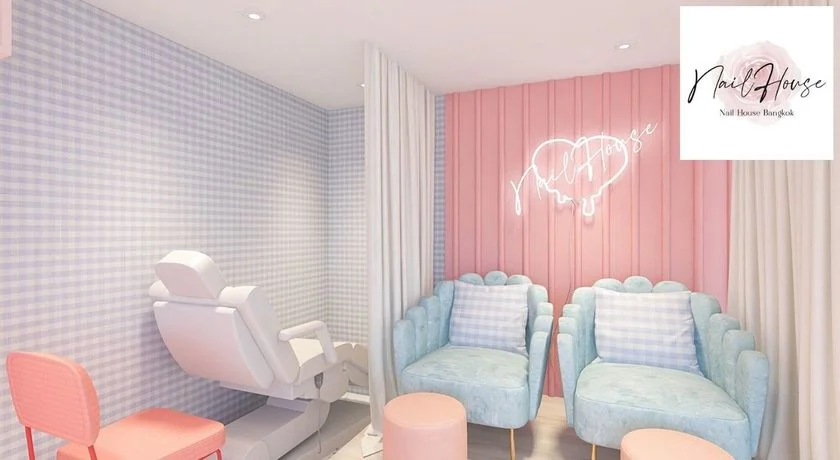 NAIL HOUSE BANGKOK (Asoke Sukhumvit 21)
1029 reviews