Book Online at GoWabi - Chivana Spa
Chivana Spa
Cash, credit card
$$$
THB
Marwin Villa Hotel (3rd Floor Lobby), 37 Phetchaburi 15 Alley, Thanon Phaya Thai, Ratchathewi, Bangkok 10400
Chivana day spa is situated inside Marwin Villa Hotel Pratunam( LINE ID: chivanaspa )
Tel: +66 82 6888 977 or WhatsApp The spacious day spa is on the 3rd floor inside the hotel lobby. Services offered are body scrub, Herbal ball compress, Aromatherapy oil massage, Traditional Thai massage, Foot massage, and many more. With various massage treatment services, we have many different package promotions starting at 150 baht. Couple or families are most welome to our spa. We are commited to provide the best possible service for our client.
Treatments are available for ladies and gentlemen, by practitioners who are fully QUALIFIED and certified from Department of Health Service support from Wat Po Medical School and other certified schools in Bangkok. We provide professional, friendly and courteous services. Our 2 hour signature treatment combines Herbal ball compress and Aromatherapy oil massage. The herbal balls are fresh from the farms, the selection of therapeutic herbs such as prai, ginger, turmeric and lemongrass are wrapped together in a ball and steamed before use to release the medicinal properties. A holistic approach combining Aromatherapy, Thermal therapy, Herbal therapy, and massage therapy. this technique is simple and effective for deep relaxation, relieves stress and fatigue, boosts both emotional and physical well-being, assists alignment and postural integrity of the body, improves circulation of blood and lymph and stimulates the internal organs. If you would like to experience our therapy treatments, our team of fully qualified therapeutic practitioners will offer their skills that make for a most rewarding and health-improving experience.
Spa Package
• Start with a foot massage to revive your tired and aching leg muscles and help restore the flow of energy throughout your body. Foot massage improves blood circulation to adjust your mood, hormone and anxiety.
• Body scrub, a rich cream mixed with coconut oil, lavender and walnut, to scrub throughout your body. Body scrub is also known as body polish, which is a kind of spa treatment to exfoliate the skin. This treatment uses the natural walnut shell to scrub and massage the skin to remove dead skin cells and the coconut oil will leave the skin moisturized.
• Aromatherapy massage is used for a variety of different reasons. To reduce stress, anxiety, pain, depression, and muscle tension. And increase physical and mental well-being like calmness, relaxation, and good mood. These are some of the basic benefits of massage therapy. Adding essential oils is thought to enhance such benefits such as stress relief and improved immunity.
Chivana Spa
Marwin Villa Hotel (3rd Floor Lobby), 37 Phetchaburi 15 Alley, Thanon Phaya Thai, Ratchathewi, Bangkok 10400
Mon 11:00 AM - 11:45 PM
Tue 11:00 AM - 11:45 PM
Wed 11:00 AM - 11:45 PM
Thu 11:00 AM - 11:45 PM
Fri 11:00 AM - 11:45 PM
Sat 11:00 AM - 11:45 PM
Sun 11:00 AM - 11:45 PM
REVIEWS (written by customers after their visit)

---

Maywadee
Great experience, quiet and clean
Crown Relaxation (Head Massage) [Flash Sale eVoucher]

Verified Reviews
Visited 20 Jan 2020
Atcharee
พี่นัทนวดดีมากค่ะ ถามเป็นพักๆว่าโอเคมั้ย ตอนขึ้นทั้งตัวอาจจะหนักไปหน่อยสำหรับเรา แต่น้ำหนักมือโอเคเลยค่ะ
Back & Shoulder Massage + Hot Stone [Flash Sale eVoucher]

Verified Reviews
Visited 25 Jan 2020
Siree
บริการดี พนักงานมีความเป็นมืออาชีพ สถานที่สะอาด เดินทางสะดวก จองคิวสะดวก
Back & Shoulder Massage + Hot Stone [Flash Sale eVoucher]

Verified Reviews
Visited 22 Jan 2020
Natchapak
ร้านอยู่ใกล้ BTS ราชเทวี เดินประมาณ 10 นาทีค่ะ บรรยากาศร้านดี ร้านมีนักท่องเที่ยวเยอะ สตาฟโอเค แต่นวดหัวอันนี้มันทำให้ผมพันกันยุ่งมากๆๆ ยิ่งถ้าผมหยิกอยู่แล้วคือผมพันกันและแกะไม่ออก
Crown Relaxation (Head Massage) [Flash Sale eVoucher]

Verified Reviews
Visited 17 Jan 2020

Nat
ไปวันที่ 1 พนักงานน้อย และลูกค้าน้อย สงบดีค่ะ พนักงานนวด นวดโอเค บอกหนักเบาได้
Thai Massage + Hot Stone Massage [Flash Sale eVoucher]

Verified Reviews
Visited 20 Jan 2020

Yuliana
The best massage i ever had. Unfortunately the therapist didnt close the curtain when do thai + hot stone massage , ( another quest can see me directly. -a abit ackward-)

Verified Reviews
Visited 30 Nov 2019
Ploy
นวดดีค่ะ แต่จัดคิวงงๆนิดหน่อยเพราะลูกค้าทัวจีนเยอะ
Crown Relaxation (Head Massage) [Flash Sale eVoucher]

Verified Reviews
Visited 19 Jan 2020
Jirapa
พนักงานชื่อพี่หน่อย บริการดีมากค่ะ นวดสบายมากๆ นวดน้ำมันควรมี หมวกคลุมผมนิดนึงค่ะ ไม่มีน้ำให้อาบ
Back & Shoulder Massage + Hot Stone [Flash Sale eVoucher]

Verified Reviews
Visited 18 Jan 2020
Nub
นวดดี ชอบมากกกก คนนวดชื่อพี่สุ ร้านเข้าซอยไปประมาณนึง อยู่ชั้น3 ซึ่งติดล็อบบี้ของโรงแรม มีขนมให้กินชอบมากกก นวดดีมากจริงๆ นวดเกินๆแถมๆเวลาๆให้นิดนึงด้วย ใจดีมากๆ เต็มที่มากๆ ไปอีกแน่นอน ไปช่วงเย็นคนน้อย มีเราคนเดียว สงบดี ชอบมากๆ ติงอย่างเดียวคือราคาโปรหน้าร้าน ชม.250เอง อยากให้แปะราคาที่เที่ยงธรรมและเป็นกลางกว่านี้ ร้านเล็กไปหน่อย เป็นห้องสี่เหลี่ยมแคบๆ ใช้พื้นที่ได้คุ้มค่ามากๆ เตียงติดๆๆกัน แค่ผ้าม่านกั้น เตียงไม่นิ่มมาก แต่นอนแล้วโอเค แต่พนง.คุณภาพมากๆ อยากไปนวดตัว ขัดตัว สครับผิวด้วย แต่มองหาห้องน้ำ หาไรไม่เจอเลย อยากได้ความมิดชิดส่วนตัวกว่านี้ ชอบมาก แนะนำ บอกต่อแต่นอนจ้า^^
Thai Massage [Flash Sale eVoucher]

Verified Reviews
Visited 15 Jan 2020
Nutnicha
พี่พนักงานดูแลดี ภายในร้านดูสวยงาม
Body Scrub (45 min) + Aroma Massage (60 min)

Verified Reviews
Visited 16 Jan 2020
People Also Like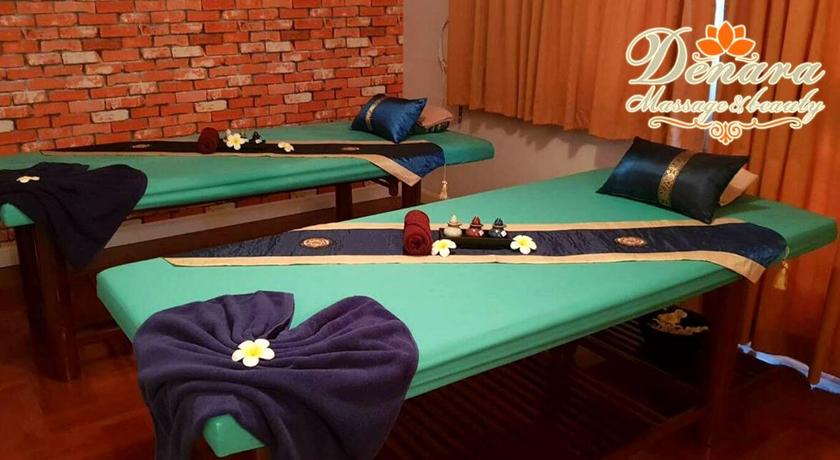 Denara Massage & Beauty
8 reviews
Papalashzie
8 reviews
The Zapp Clinic
26 reviews
Mandarin Ginger Spa
31 reviews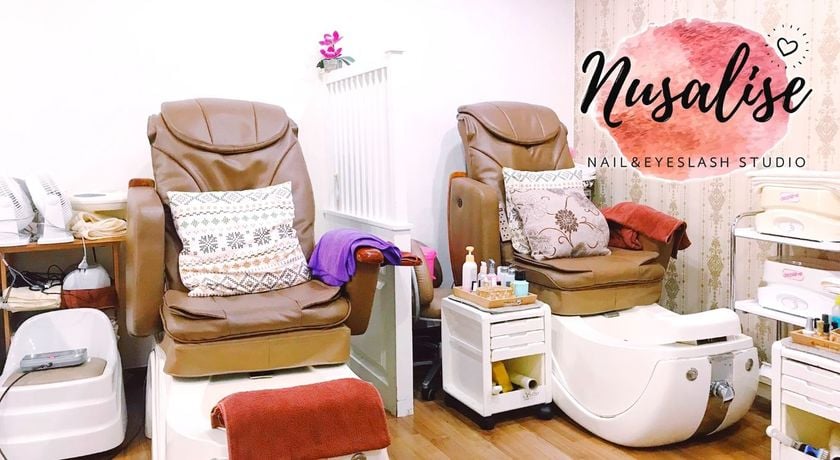 Nusalise Nail (Terminal21 Branch)
5 reviews
Chivana Spa
Marwin Villa Hotel (3rd Floor Lobby), 37 Phetchaburi 15 Alley, Thanon Phaya Thai, Ratchathewi, Bangkok 10400
MON 11:00 AM - 11:45 PM
TUE 11:00 AM - 11:45 PM
WED 11:00 AM - 11:45 PM
THU 11:00 AM - 11:45 PM
FRI 11:00 AM - 11:45 PM
SAT 11:00 AM - 11:45 PM
SUN 11:00 AM - 11:45 PM
Available Payment Methods
People Also Like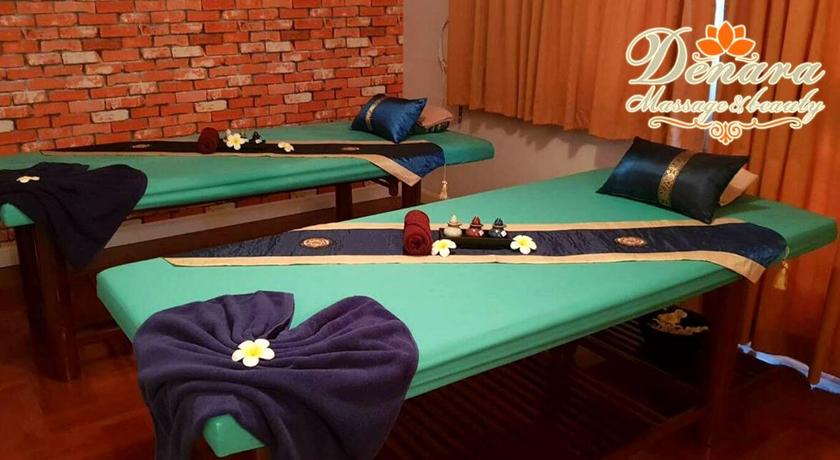 Denara Massage & Beauty
8 reviews
Papalashzie
8 reviews
The Zapp Clinic
26 reviews
Mandarin Ginger Spa
31 reviews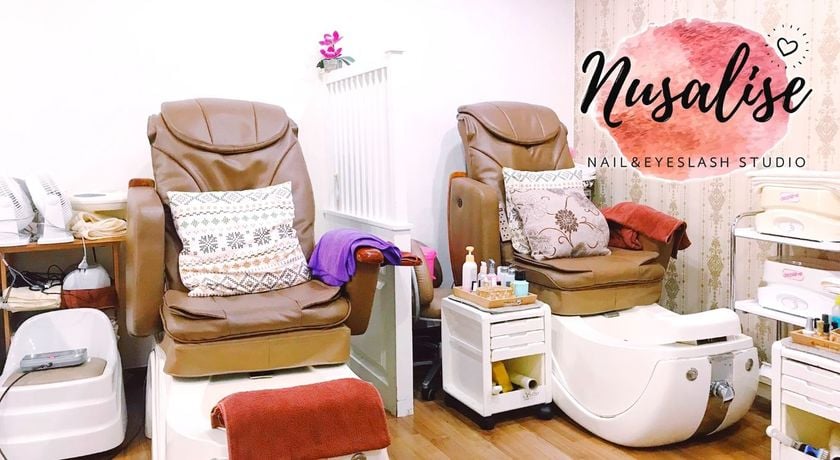 Nusalise Nail (Terminal21 Branch)
5 reviews