Book Online at GoWabi - Coco 106 Hair Studio
Coco 106 Hair Studio
Cash, credit card
$$$
THB
9/19 Silom Soi 3, Soi. Phipat, Bangkok, Thailand 10500
Positive Aging results are the concept of Coco 106 Hair Studio. All products in the store are imported from Japan. The shop has tracking results after service. All employees in Coco 106 Hair Studio are women and we have Japanese staff. If it is a hairstyle for women, Coco 106 Hair Studio will give advice to each client with the best care.
Coco 106 Hair Studio is located in Silom soi 3 (Soi Phiphat) near BTS Saladaeng or Chong Nonsi Station and MRT Silom Station, Coco 106 Hair Studio is closed every Wednesday.
Terms & Conditions:
• This voucher can be used within 1 month after purchase.
• All purchases and treatments cannot be amended.
• These vouchers cannot be used with other promotions.
• Show your voucher from email or GoWabi app for verification
• Appointment has to be booked in advance. The shop contact details will be available in your "GoWabi's Booking Confirmation email or My Booking page"
Coco 106 Hair Studio
9/19 Silom Soi 3, Soi. Phipat, Bangkok, Thailand 10500
Mon 10:00 AM - 07:30 PM
Tue 10:00 AM - 07:30 PM
Thu 10:00 AM - 07:30 PM
Fri 10:00 AM - 07:30 PM
Sat 10:00 AM - 07:30 PM
Sun 10:00 AM - 07:30 PM
REVIEWS (written by customers after their visit)

---

Nalatthaporn
ประทับใจมากๆเลยค่ะ เปลี่ยนจากผมยาวฟูๆ แตกปลาย เป็น ผมสั้นประบ่าลอนพริ้วๆ ขอบคุณพี่ๆพนักงานทุกคนนะคะ บริการดีมากค่ะโดยเฉพาะช่างพี่ญา ที่เอาใจใส่ตลอด ถามความต้องการของเราก่อนเลย แล้วก็คอยแนะนำทรงผมสั้นที่เราอยากตัด แบบที่เหมาะกับสภาพผม ลอนผม สีผม รวมถึงสอนวิธีเป่าผม เซตผมเองให้ด้วยค่ะ พี่ๆพนักงานท่านอื่นที่มาช่วยสระผม ก็นวดผมให้ด้วยรู้สึกสบายมากเลยค่า แล้วทรีตเม้นต์Milbonก็หอมมากอ่ะ ช่วยให้ผมนุ่มขึ้นเยอะมาก ทำให้ผมแข็งแรงพอที่จะลุยทำสีต่อได้เลยด้วย ขอแอบแนะนำว่าจองโปรนี้จากGoWabi ไปคุ้มค่ามากจริงๆ แต่ถ้าไม่แน่ใจว่าสภาพผมตัวเองจะทำเคมีอะไรได้บ้าง ลองถามทางร้านดูก่อนละกันนะคะ เราเองก็ข้อความไปถามก่อนแล้วก็เลยได้จองคิว ซื้อโปรนี้
Cut + Color + Digital perm + Milbon Treatment 4 Steps + OLAPLEX + Soda Shower Shampoo

Verified Reviews
Visited 30 Jun 2020

ณิชา
Friendly staffs. Nice services
Cut + Perm or Color + Milbon Treatment (All lengths)

Verified Reviews
Visited 27 Jun 2020
Wad
ช่างดี ร้านสะอาด คุ้มค่ะ
Cut + Perm or Color + Milbon Treatment (All lengths)

Verified Reviews
Visited 06 Jun 2020
Windya
Amazing. The staffs were very nice and polite. She understand what kind of cut I wanted and I'm very satisfied
Cut + Plamier Treatment + Soda Spa Shower spa by Kwan Stylist

Verified Reviews
Visited 07 Jun 2020

Pinkny
บริการดีมาก ร้านสะอาด
Cut + Plamier Treatment + Soda Spa Shower spa by Kwan Stylist

Verified Reviews
Visited 22 May 2020

Patcharachanon
ร้านทำความสะอาดดี บริการดีค่ะ
Cut + Plamier Treatment + Soda Spa Shower spa by Kwan Stylist

Verified Reviews
Visited 16 May 2020
Wad
พนักงานให้บริการดี สะอาด ครบ
Cut + Plamier Treatment + Soda Spa Shower spa by Kwan Stylist

Verified Reviews
Visited 06 Jun 2020
민지
Soda spa there is super and friendly staffs
Cut + Plamier Treatment + Soda Spa Shower + Neo Silk Iron

Verified Reviews
Visited 14 Mar 2020

Thanchanok
ร้านสะอาด พนักงานทุกคนน่ารักบริการดี พี่ญาช่างตัดผมตัดผมดี มีคำแนะนำดีๆให้ลูกค้า ^_^
Cut + Plamier Treatment + Soda Spa Shower + Neo Silk Iron

Verified Reviews
Visited 13 Mar 2020

Thanchanok
ร้านสะอาด พนักงานทุกคนน่ารักบริการดี พี่ญาช่างตัดผมตัดผมดี มีคำแนะนำดีๆให้ลูกค้า ^_^
Cut + Plamier Treatment + Soda Spa Shower + Neo Silk Iron

Verified Reviews
Visited 13 Mar 2020
People Also Like
Oasis Spa at Sukhumvit 51
11 reviews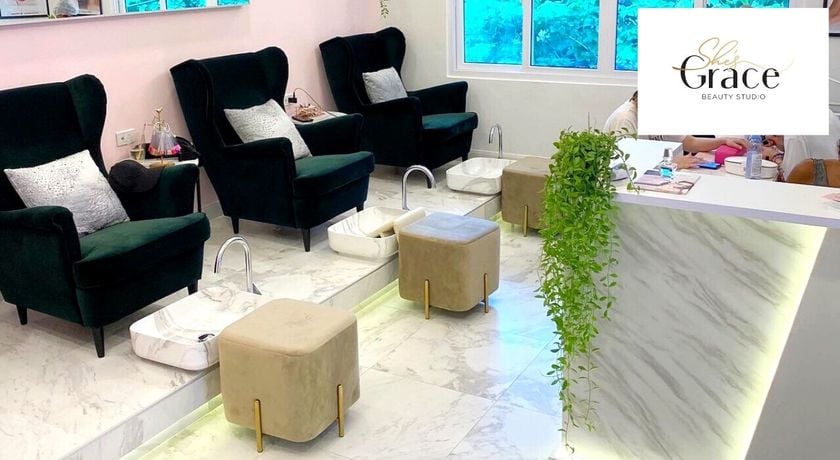 She's Grace Beauty Studio
31 reviews
MYTH Urban Massage
266 reviews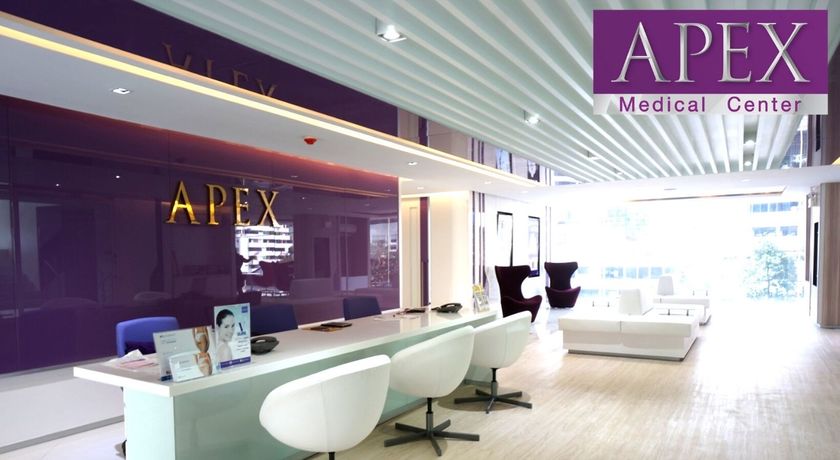 Apex Medical Center
5 reviews
Happening Nail & Hair Spa
79 reviews
Coco 106 Hair Studio
9/19 Silom Soi 3, Soi. Phipat, Bangkok, Thailand 10500
MON 10:00 AM - 07:30 PM
TUE 10:00 AM - 07:30 PM
THU 10:00 AM - 07:30 PM
FRI 10:00 AM - 07:30 PM
SAT 10:00 AM - 07:30 PM
SUN 10:00 AM - 07:30 PM
Available Payment Methods
People Also Like
Oasis Spa at Sukhumvit 51
11 reviews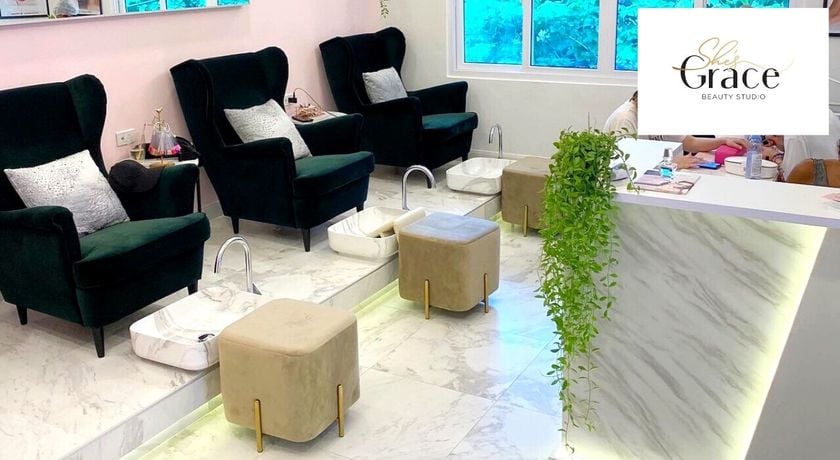 She's Grace Beauty Studio
31 reviews
MYTH Urban Massage
266 reviews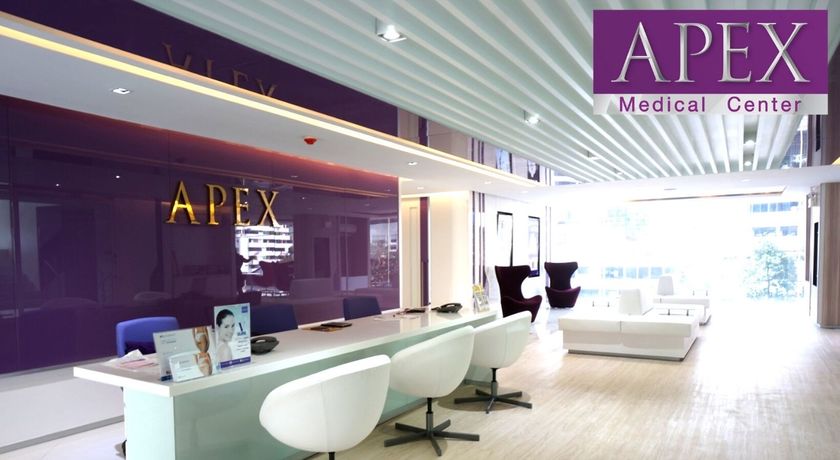 Apex Medical Center
5 reviews
Happening Nail & Hair Spa
79 reviews