Book Online at GoWabi - CR Manee Nail Spa
CR Manee Nail Spa
Cash, credit card
$$ (Based on Special Rates from our Partners)
THB
8/1-5 The Paseo Park (Kanjanapisek), Kanchanaphisek Rd, Sala Thammasop, Thawi Watthana, Bangkok 10170
พนงงานน่ารัก บริการดีทุกคน แต่ซื้อดีลของที่นี่

- Sawittri

พนักงานให้บริการดีค่ะ ประทับใจ

- Sawittri

พนงน่ารัก ให้บริการดีค่ะ

- Sawittri
CR Manee Nail Spa would like to welcome Our salon provides various service such as Gel Polishes, Mani-Pedi Spa to Acrylic extensions and Nail Art Painting. Using top brands product from Korea, Japan and USA, that has been certified by SGS. Customers also has option to choose Organic Polishes and Spa Products that are safe for pregnant women and children.
Our Beauticians are well trained and experienced, ensuring to give you the best service in the most relax atmosphere in a reasonable price.
*Also, our tools and equipments are well cleaned and sterilized with high standards we also provides acrylic boarders between customers and beauticians.
Located in Selected 2 Branches
1. CR Manee Nail Spa : Central Westgate Branch 1st floor
2. CR Manee Nail Spa : The Paseo Park (Kanjanapisek)
Terms & Conditions:
• This voucher can be used within 2 month after purchase.
• All purchases and treatments cannot be amended.
• These vouchers cannot be used with other promotions.
• Show your voucher from email or GoWabi app for verification
• Appointment has to be booked in advance. The shop contact details will be available in your "GoWabi's Booking Confirmation email or My Booking page"
CR Manee Nail Spa
8/1-5 The Paseo Park (Kanjanapisek), Kanchanaphisek Rd, Sala Thammasop, Thawi Watthana, Bangkok 10170
Mon 10:00 AM - 09:30 PM
Tue 10:00 AM - 09:30 PM
Wed 10:00 AM - 09:30 PM
Thu 10:00 AM - 09:30 PM
Fri 10:00 AM - 09:30 PM
Sat 10:00 AM - 09:30 PM
Sun 10:00 AM - 09:30 PM
REVIEWS (written by customers after their visit)

---
5.0
พนงงานน่ารัก บริการดีทุกคน แต่ซื้อดีลของที่นี่ พอใช้แล้วเจ้าของไม่กดรับว่าใช้แล้ว ต้องคอยโทรบอก gowabi ให้กดว่าใช้แล้วทุกที เบื่อมาก เพราะถ้าไม่กดรับ คะแนนไม่เข้าค่ะ
Sawittri
Sawittri
พนงงานน่ารัก บริการดีทุกคน แต่ซื้อดีลของที่นี่ พอใช้แล้วเจ้าของไม่กดรับว่าใช้แล้ว ต้องคอยโทรบอก gowabi ให้กดว่าใช้แล้วทุกที เบื่อมาก เพราะถ้าไม่กดรับ คะแนนไม่เข้าค่ะ

Verified Reviews
Visited
5.0
พนักงานให้บริการดีค่ะ ประทับใจ
Sawittri
Sawittri
พนักงานให้บริการดีค่ะ ประทับใจ

Verified Reviews
Visited
5.0
พนงน่ารัก ให้บริการดีค่ะ
Sawittri
Sawittri
พนงน่ารัก ให้บริการดีค่ะ

Verified Reviews
Visited
5.0
Very gooddddddddddddddd
Snoopy
Snoopy
Very gooddddddddddddddd

Verified Reviews
Visited 21 Aug 2020
5.0
บริการดีมากค่ะ ลองสีได้เยอะเลย
Bobi
Bobi
บริการดีมากค่ะ ลองสีได้เยอะเลย

Verified Reviews
Visited 03 Aug 2020
5.0
ทำสปาค่ะ ประทับที่ร้านมีมาให้ลองสีก่อนลงจริงด้วย พนักงานช่วยกันดูให้ น่ารักสุดๆเลยค่ะ
Kedsarin

Kedsarin
ทำสปาค่ะ ประทับที่ร้านมีมาให้ลองสีก่อนลงจริงด้วย พนักงานช่วยกันดูให้ น่ารักสุดๆเลยค่ะ
+1

Verified Reviews
Visited 10 Aug 2020
People Also Like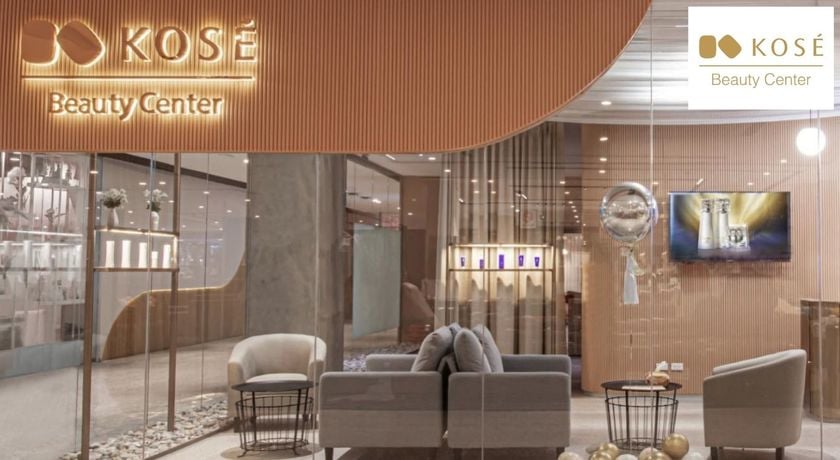 KOSE Beauty Center
167 reviews
Alinda Clinic
1611 reviews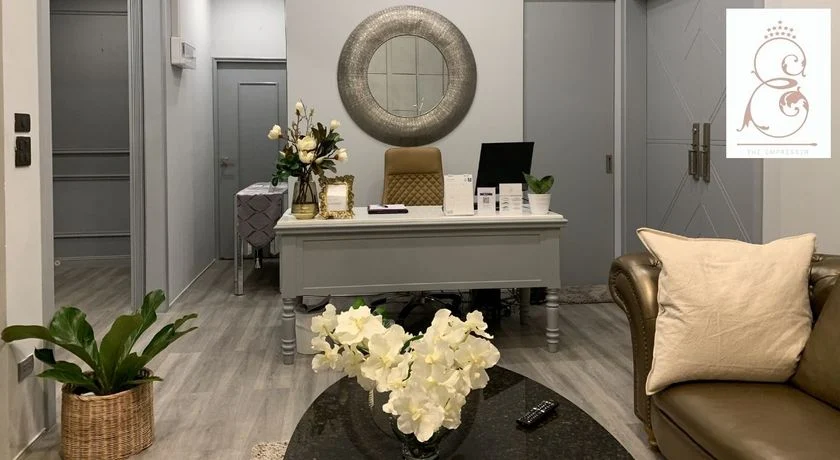 The Empresser (Lash & Brow)
316 reviews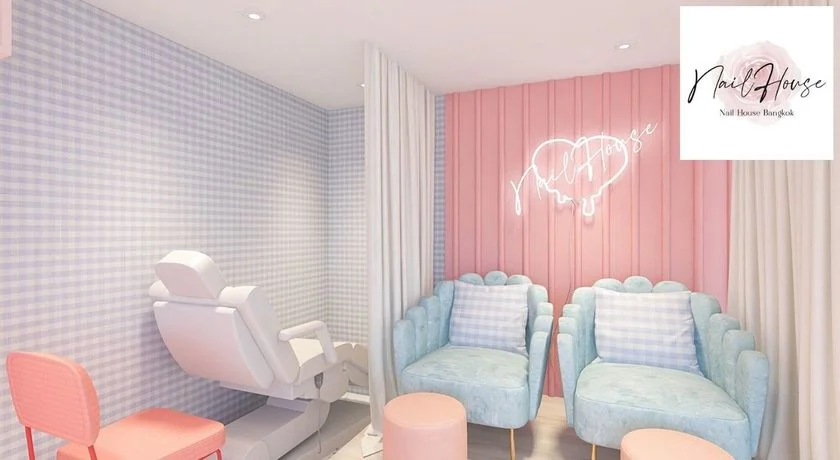 NAIL HOUSE BANGKOK (Asoke Sukhumvit 21)
998 reviews