Book Online at GoWabi - De Rest Spa & Thai Massage
De Rest Spa & Thai Massage
Cash, credit card
$$ (Based on Special Rates from our Partners)
THB
BTS Chidlom Exit 2. Maneeya Center North 3 Floor. 518/3 Phloen Chit, Lhumpini, Bangkok 10330
ร้านสะอาด เดินทางสะดวก พนง บริการดีมากค่ะ

- Saisakun

ดี สะอาด เรียบ สะดวก ง่าย

- Jimmy

สบาย นวดดี สะอาด ละเบียบ

- Jimmy
Due to the cabinet resolutions regarding the COVID-19, Spa will be temporarily closed from now until further notice.
We are a fully licensed Spa & Thai massage located in Bangkok. We provide full Thai body massage services ranging from foot massage, Thai traditional massage, neck and shoulders to head treatments, as well as aromatherapy oil and body scrub. We, De Rest Spa & Thai massage focus on customer experience ensured by certified Thai therapists. Our treatment rooms facilitated with full shower option, steam and city view.
All services can't be offered to pregnant women due to possible complications
Terms & Conditions:
- Please arrive at least 15 minutes before your appointment time. In the case of late arrival, treatment may be shortened in consideration of the next client.
- In case of late arrival more than 15 minutes without giving any prior notification the spa reserves the right to cancel the booking without prior notice.
- Clients who miss their appointments without giving any prior notification will be charged in full for the scheduled service.
- In case the customer wants to postpone the appointment, the appointment can be rescheduled within the month of the booking and can only postpone an appointment once. In the event of more than 1 postponement, the shop reserves the right to collect the full amount.
อ่าน Blog Review จาก GoWabi Ambassador ได้โดยคลิก: https://blog.gowabi.com/2018/10/review_de_rest_spa_couple_package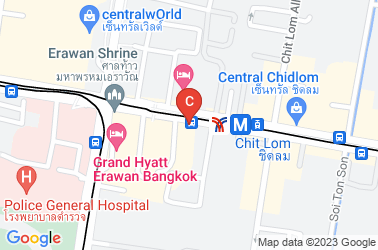 De Rest Spa & Thai Massage
BTS Chidlom Exit 2. Maneeya Center North 3 Floor. 518/3 Phloen Chit, Lhumpini, Bangkok 10330
Mon 12:30 PM - 10:00 PM
Tue 12:30 PM - 10:00 PM
Wed 12:30 PM - 10:00 PM
Thu 12:30 PM - 10:00 PM
Fri 12:30 PM - 10:00 PM
Sat 11:00 AM - 10:00 PM
Sun 11:00 AM - 10:00 PM
REVIEWS (written by customers after their visit)

---
5.0
very nice to relaxing and massage here
Waranya
Waranya
very nice to relaxing and massage here

Verified Reviews
Visited 12 Aug 2020
5.0
บริการดี สะอาด พนักงานสุภาพ นวดดี จะมาใช้บริการอีก
มุกริน
มุกริน
บริการดี สะอาด พนักงานสุภาพ นวดดี จะมาใช้บริการอีก

Verified Reviews
Visited 29 Nov 2020
5.0
บรรยากาศดี นวดดีมากค่ะ
Kamonchanok
Kamonchanok
บรรยากาศดี นวดดีมากค่ะ

Verified Reviews
Visited 19 Dec 2020
5.0
บริการดีมากค่ะ สถานที่สะอาด พนักงานสุภาพ
Kamonchanok
Kamonchanok
บริการดีมากค่ะ สถานที่สะอาด พนักงานสุภาพ

Verified Reviews
Visited 19 Dec 2020
4.0
นวดโอเคแต่ไม่ค่อยโดนเลยค่ะ มันโอเคแบบเฉยๆมาก สถานทีสวย สะอาด เดินทางสะดวกดีค่ะ
Sawitree
Sawitree
นวดโอเคแต่ไม่ค่อยโดนเลยค่ะ มันโอเคแบบเฉยๆมาก สถานทีสวย สะอาด เดินทางสะดวกดีค่ะ

Verified Reviews
Visited 08 Apr 2021
4.0
Nice ambience, easy to reserve
Preenpreen
Preenpreen
Nice ambience, easy to reserve. Therapists were good we expected a bit better but overall was great

Verified Reviews
Visited 23 Nov 2020
5.0
นวดดีมากค่ะ ห้องนวดบรรยากาศดี
Aireen
Aireen
นวดดีมากค่ะ ห้องนวดบรรยากาศดี

Verified Reviews
Visited 22 Nov 2020
5.0
นวดดีมากกกกตรงจุดสถานที่สะอาดมาก
Netchanok

Netchanok
นวดดีมากกกกตรงจุดสถานที่สะอาดมาก

Verified Reviews
Visited 20 Nov 2020
5.0
เดินทางสะดวกมากๆ สถานที่สะอาด พนักงานนวดดีมากๆ สุภาพ ดูแลดีสุดๆ นวดน้ำหนักดี เน้นจุดที่เป็นปัญหาให้ นวดเสร็จคือสบายตัวมากๆ ไปเดินชอปต่อสบายๆ 😁
สาวิตรี

สาวิตรี
เดินทางสะดวกมากๆ สถานที่สะอาด พนักงานนวดดีมากๆ สุภาพ ดูแลดีสุดๆ นวดน้ำหนักดี เน้นจุดที่เป็นปัญหาให้ นวดเสร็จคือสบายตัวมากๆ ไปเดินชอปต่อสบายๆ 😁

Verified Reviews
Visited 05 Dec 2020
4.5
นวดดี แต่มือหนักไปหน่อย
Thanut
Thanut
นวดดี แต่มือหนักไปหน่อย

Verified Reviews
Visited 21 Nov 2020
People Also Like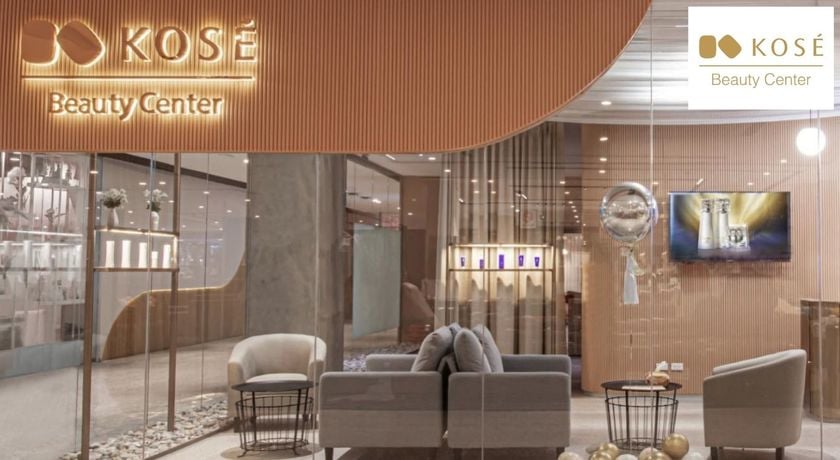 KOSE Beauty Center
171 reviews
Alinda Clinic
1634 reviews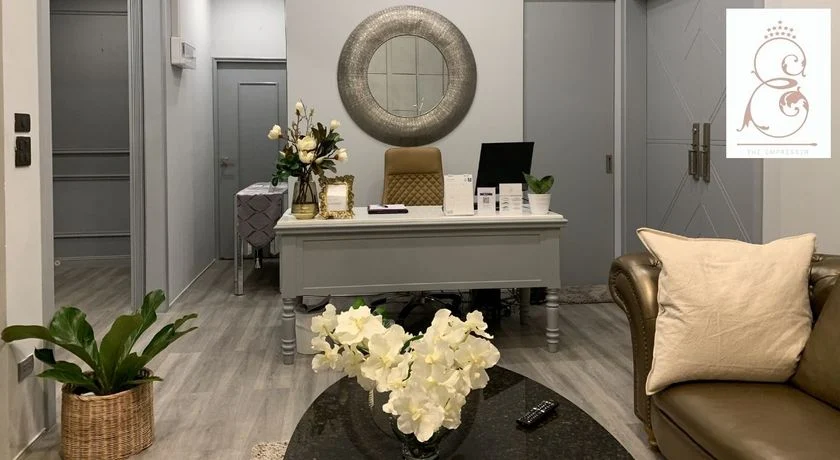 The Empresser (Lash & Brow)
385 reviews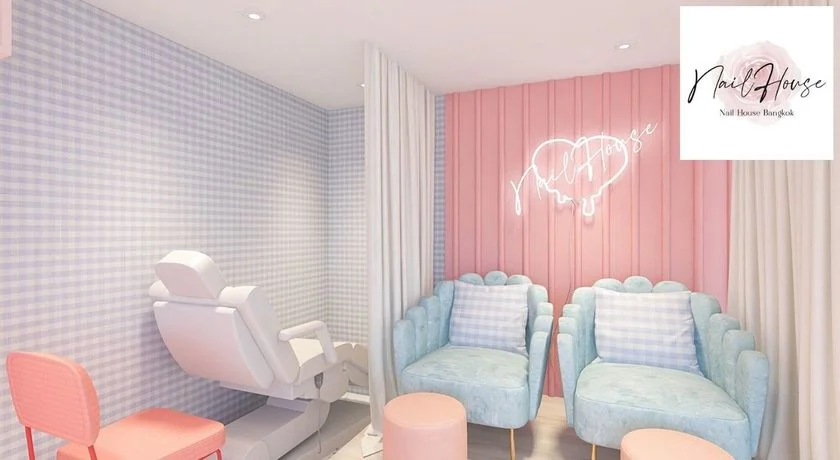 NAIL HOUSE BANGKOK (Asoke Sukhumvit 21)
1019 reviews