Book Online at GoWabi - De VIP Clinic
De VIP Clinic
Cash, credit card
$$ (Based on Special Rates from our Partners)
THB
Supalai Park Asoke - Ratchada. ถ.ดินแดง อโศก Bangkok 10400
หมอขายคอร์สเพิ่มอะ ทำเจ็บแถมกลับมายังช้ำเขียวอ

- Paer

+1

คุณหมอน่ารัก ฉีดไม่เจ็บเลยค่ะ

- Tanya

+1

ร้านหายากแถมคนที่มาทำไม่ใช่หมอเป็นคนที่นั่งหน้

- Rungtiva

+1
Manage every step by professional specialists to provide effective, promptitude and palpable. We work with our sincerity, Minding every detail. We have all high- quality products, FDA quality.That's a very good deal ! Variety of good beauty services such as บท็อกซ์, Treating acne's technique,Wrinkle reduction,MADE , MESO and etc. De VIP Book now! to receive special prices and discounts for treatment programs and etc. Read our customer reviews, Menu ,Price and Special promotion from this following below.
Terms & Conditions:
• This voucher can be used within 2 month after purchase.
• All purchases and treatments cannot be amended.
• These vouchers cannot be used with other promotions.
• Show your voucher from email or GoWabi app for verification
• Appointment has to be booked in advance. The shop contact details will be available in your "GoWabi's Booking Confirmation email or My Booking page"
Brightening Facial Treatment
Facial tattooing with BB 0.01% in combination with skin serum from Korea, making the face smooth and clear Reduce dark spots, acne holes, reduce acne clogging, reduce shallow wrinkles Suitable for going to event or night out With clear results 2-3 days And recommend to do short repetitions every 1 month consecutively 3-6 times.
* Performed by a specialist
Facial Treatments
16-point injection from Italy, 4 needles to make the sensitive face become stronger again. And makes the face more moisturized, clear. In addition, the meso-reducing melanin is applied onto the face after the treatment. It takes about 20 minutes to see results for 4-5 days.
* Performed by a specialist
HIFU
ใช้คลื่นอัลตร้าซาวด์ความเข้มข้นสูง
- พลังงานลงลึกถึงใต้ผิวหนัง
- ช่วยยกกระชับถึงชั้น SMAS
- กระตุ้นการเกิดคอลลาเจน
- หน้าดึงตึงกระชับ ไม่หย่อนคล้อย
- ไม่ต้องผ่าตัด ไม่ต้องพักฟื้น เห็นผลทันทีหลังทำ
Hybrid Hifu จุดไหนได้บ้าง?
ยกคิ้ว / หน้าผาก / ยกขมับ / ลดความหย่อนยานถุงใต้ตา / ยกกรอบหน้า /ลดร่องแก้ม ร่องน้ำหมาก
IV Therapy
ให้วิตามินทางหลอดเลือด ฉีดออแกนิควิตามินซีผิวขาว ที่หนึ่งในคลินิกสุขภาพผิวที่เน้นไปทางด้านของการฉีดออแกนิควิตามินซีสูตรเฉพาะของ คลินิกที่เป็นแพทย์Anti agingโดยเฉพาะ เพื่อบำรุงผิวให้ขาวกระจ่างใสจากภายในสู่ภายนอก ให้ออแกนิควิตามินซีช่วยเปลี่ยนผิวที่ดำ หมองคล้ำ ให้คืนความขาวสว่าง จนเกิดความกระจ่างใส
นอกจากผิวขาวใสที่ได้รับ เมื่อฉีดออแกนิควิตามินซียังสามารถช่วยลดจุดด่างดำบนผิว ลดริ้วรอยความหมองคล้ำ เพราะวิตามินซีมีส่วนในการช่วยเสริมสร้างคอลลาเจน ทำให้ผิวแต่งตึง เรียบเนียน ช่วยให้ผิวสวยใส เปล่งประกายมีออร่า ขาวเนียนอมชมพู ให้ผิวดูสดใส อมชมพู แบบมีสุขภาพดีกันสุด ๆและที่สำคํญเป็นคลินิกที่ดีแห่งหนึ่ง ที่ให้ความปลอดภัยด้วยมาตรฐานการบริการจากทีมแพทย์ที่คอยควบคุม
Tue 11:00 AM - 08:00 PM
Wed 11:00 AM - 08:00 PM
Thu 11:00 AM - 08:00 PM
Sat 11:00 AM - 08:00 PM
REVIEWS (written by customers after their visit)

---
1.0
หมอขายคอร์สเพิ่มอะ ทำเจ็บแถมกลับมายังช้ำเขียวออีกตั้งหลายวัน การเดินทางก็คือเดินเหนื่อยไม่ได้ใกล้mrt พระราม9ขนาดนั้นต้องเดินเลยไปทางฟอร์จูนอีกไกล
Paer
Paer
หมอขายคอร์สเพิ่มอะ ทำเจ็บแถมกลับมายังช้ำเขียวออีกตั้งหลายวัน การเดินทางก็คือเดินเหนื่อยไม่ได้ใกล้mrt พระราม9ขนาดนั้นต้องเดินเลยไปทางฟอร์จูนอีกไกล
+1

Verified Reviews
Visited 25 Nov 2020
5.0
คุณหมอน่ารัก ฉีดไม่เจ็บเลยค่ะ
Tanya

Tanya
คุณหมอน่ารัก ฉีดไม่เจ็บเลยค่ะ
+1

Verified Reviews
Visited 20 Oct 2020
2.5
ร้านหายากแถมคนที่มาทำไม่ใช่หมอเป็นคนที่นั่งหน้ารีเซฟชั่น งง และไม่รู้ว่าได้ผลมั้ย ครั้งเดียวพอ
Rungtiva

Rungtiva
ร้านหายากแถมคนที่มาทำไม่ใช่หมอเป็นคนที่นั่งหน้ารีเซฟชั่น งง และไม่รู้ว่าได้ผลมั้ย ครั้งเดียวพอ
+1

Verified Reviews
Visited 18 Jul 2020
5.0
ดีมากค่ะ หมอมือเบามาก
Jib
Jib
ดีมากค่ะ หมอมือเบามาก

Verified Reviews
Visited 08 Jul 2020
5.0
ดีมากคะ มือเบา เพลินๆดี

Verified Reviews
Visited 01 Jul 2020
5.0
ร้านสะอาด พนักงานบริการดี คุณหมอน่ารักค่ะ
Sawita
Sawita
ร้านสะอาด พนักงานบริการดี คุณหมอน่ารักค่ะ

Verified Reviews
Visited 27 Jun 2020
5.0
บริการดี คุณหมอน่ารักค่ะ
Gink
Gink
บริการดี คุณหมอน่ารักค่ะ

Verified Reviews
Visited 27 Jun 2020
5.0
ร้านสะอาด พนักงานบริการดีค่ะ
Bnacha
Bnacha
ร้านสะอาด พนักงานบริการดีค่ะ

Verified Reviews
Visited 27 Jun 2020
3.0
คลินิกอยู่ในอีกร้านนึงอีกที คุณหมอเป็นกันเองแต่มือหนัก ร้านสะอาด
Supinda
Supinda
คลินิกอยู่ในอีกร้านนึงอีกที คุณหมอเป็นกันเองแต่มือหนัก ร้านสะอาด

Verified Reviews
Visited 21 Mar 2020
5.0
จองคิวยากค่ะ แต่คุณหมอทำดี
Natchaya

Natchaya
จองคิวยากค่ะ แต่คุณหมอทำดี

Verified Reviews
Visited 18 Mar 2020
People Also Like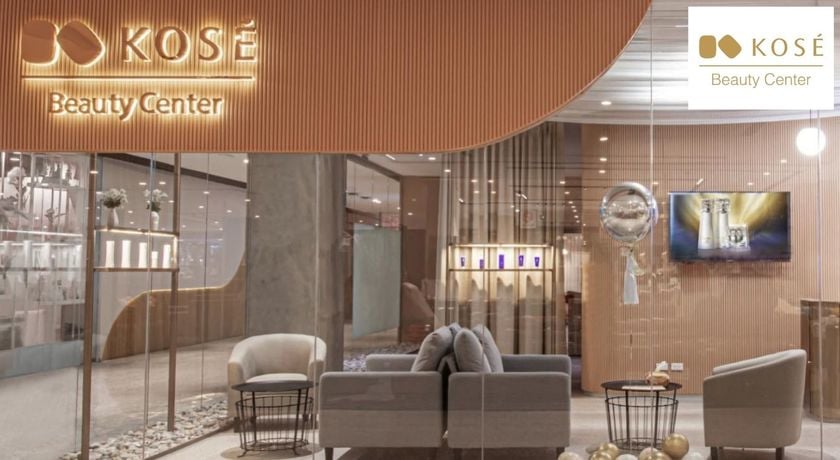 KOSE Beauty Center
166 reviews
Alinda Clinic
1608 reviews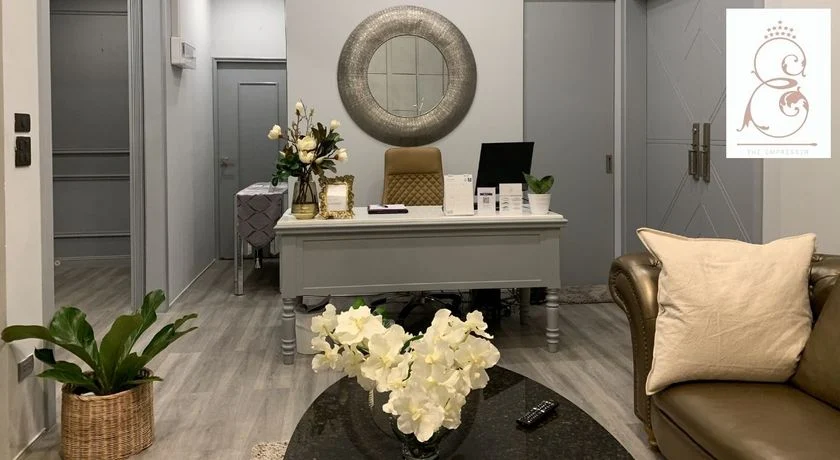 The Empresser (Lash & Brow)
314 reviews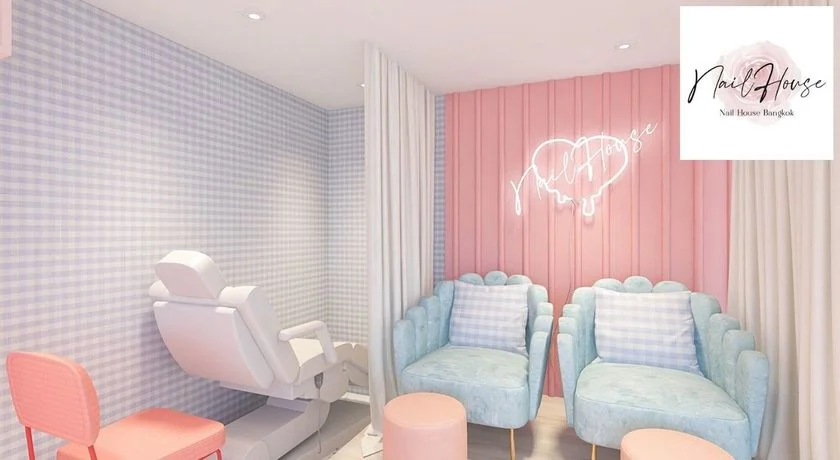 NAIL HOUSE BANGKOK (Asoke Sukhumvit 21)
997 reviews