Book Online at GoWabi - Divana Nurture Spa (Sukhumvit 11)
Divana Nurture Spa (Sukhumvit 11)
Cash, credit card
$$ (Based on Special Rates from our Partners)
THB
71 Sukhumvit 11, Wattana, Bangkok Thailand
Therapists are experiences and we all have a p

- Angel

Excellent service provided by the spa

- Wong

It is very relaxing and message therapist is b

- Veronica
Divana Nurture Spa is an oasis of calm located on Sukhumvit Soi 11 in the heart of Bangkok's business district. The one-rai property comprises a courtyard and an inner healing glass house called "Anatta", alternative treatment room called "Arokaya", reception room, product corner, and treatment rooms that named represent the meaning of lotus, spread across two floors in the mansion zone. The villa zone – detached and flanking the mansion on both sides – consists of 16 double rooms with 32 beds, each with modern amenities, a steam room and an en suite bathroom.
With the spa rooted in the symbolic lotus flower and the perfect Thai retreat concept, the features of the lotus flower are incorporated into the design and decor. The decorations have a simple lotus motif, representing a harmonious blend of lotus flowers, lotus petals, lotus leaves, and a lotus pattern. They are in forms and lines that depict the stages of unfurling (the abstract) and on display (the concrete) throughout the compound: the entrance, exterior and interior high wall, lotus pond, the floor tiles of the courtyard (activity space), reception room, roof and treatment rooms. The furniture is contemporary Thai in design and reflects subtle Thai craftsmanship as evident in the bas-relief walls in the interior and the baths with a lotus motif. The other spaces also feature a blooming lotus motif in different forms and lines to create a warm and airy atmosphere.
รายละเอียด:
• ดีลนี้เมื่อซื้อแล้ว จะมีอายุการใช้งาน 2 เดือน นับจากวันที่ซื้อ
• ทุกคูปองและบริการ ไม่สามารถแลกเปลี่ยนเป็นเงินสดได้
• ไม่สามารถใช้ร่วมกับรายการ Promotions ส่งเสริมการขายอื่นได้
• กรุณาแสดงคูปองจากทางอีเมลหรือ GoWabi แอพพลิเคชั่นให้กับพนักงานก่อนเข้าใช้บริการ
• กรุณาจองคิวล่วงหน้า สามารถดูรายละเอียดการติดต่อเพื่อทำการจองนัดหมายได้ที่ "อีเมลยืนยันการจอง Gowabi หรือ บุ๊คกิ้งของฉัน"
Combat the busy life and restrain yourself by the help of this remarkable treatment. A combined technique treating the back, shoulders and head, this remedy finalizes the treat with serene long stroke of deep massage, thus energizing and soothing the body. It also focuses on pinching and pressing on acupressure points to help ease the stress. The method will gradually apply reviving remedy to help you break free from
the social stress of life.
- Ashiyu Foot Soak & Refreshing Foot Toner
- Head, Back & Shoulders Stress Relieve Massage
- Long Stroke Deep Sleep Massage
- Phikat Bua Compress
Divana Nurture Spa (Sukhumvit 11)
71 Sukhumvit 11, Wattana, Bangkok Thailand
Mon 12:00 PM - 11:00 PM
Tue 12:00 PM - 11:00 PM
Wed 12:00 PM - 11:00 PM
Thu 12:00 PM - 11:00 PM
Fri 12:00 PM - 11:00 PM
Sat 12:00 PM - 11:00 PM
Sun 12:00 PM - 11:00 PM
REVIEWS (written by customers after their visit)

---
5.0
Therapists are experiences and we all have a pampered afternoon 🥰
Angel
Angel
Therapists are experiences and we all have a pampered afternoon 🥰
Spa Nobleman

Verified Reviews
Visited 31 Dec 2019
5.0
Excellent service provided by the spa
Wong
Wong
Excellent service provided by the spa
White Orchid Holistic

Verified Reviews
Visited 23 Nov 2019
4.0
It is very relaxing and message therapist is b professional
Veronica
Veronica
It is very relaxing and message therapist is b professional
Detoxify Jade Reborn

Verified Reviews
Visited 18 Nov 2019
People Also Like
Lashury Eyelash Salon
348 reviews
Let's Relax Onsen Thong Lor
2371 reviews
La Zensa Spa
431 reviews
The Cocktail Clinic
1798 reviews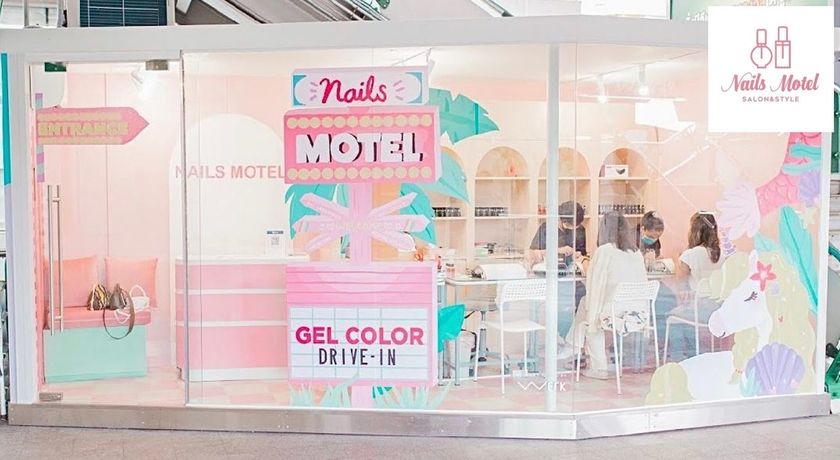 Nails Motel
43 reviews
Divana Nurture Spa (Sukhumvit 11)
71 Sukhumvit 11, Wattana, Bangkok Thailand
MON 12:00 PM - 11:00 PM
TUE 12:00 PM - 11:00 PM
WED 12:00 PM - 11:00 PM
THU 12:00 PM - 11:00 PM
FRI 12:00 PM - 11:00 PM
SAT 12:00 PM - 11:00 PM
SUN 12:00 PM - 11:00 PM
Available Payment Methods
People Also Like
Lashury Eyelash Salon
348 reviews
Let's Relax Onsen Thong Lor
2371 reviews
La Zensa Spa
431 reviews
The Cocktail Clinic
1798 reviews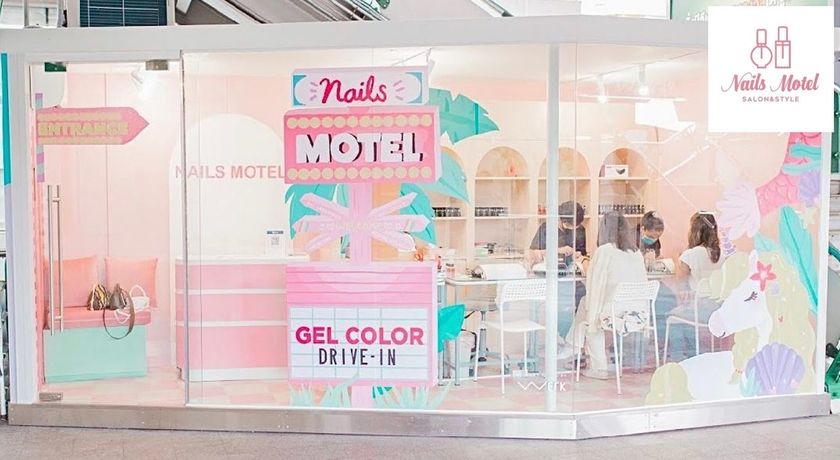 Nails Motel
43 reviews