Book Online at GoWabi - Divana Scentuara Spa (Chidlom Branch)
Divana Scentuara Spa (Chidlom Branch)
Cash, credit card
$$ (Based on Special Rates from our Partners)
THB
16/15 Soi Somkid, Lumphini, Pathum Wan, Bangkok 10330
It was a great experience, calm and nice atmos
- Natcha
A heaven of pampering and relaxation situated in the heart of Bangkok capital, Divana Scentuara. To be Indulge in a luxurious exclusive spa atmosphere hidden inside white wooden house which is the former palace of Chao Fah Wang Khlong Toei, this cultural house has aged over 90 years and its has been restoring its beautiful colonial exterior over the years. It has been part of Thai culture to incorporate the western art during the reign of King Rama V, which is an Asian mixed European architecture that has been a trend since then. A concealed unique aura of Divana's Thai identity that amidst a beautiful rose garden are to be featured on this house as its concept is inspired by the elegance of Rattanakosin lady.
Amid on the city life chaos, Divana conceptualized the Scentuara to cater all walks of life. Divana also create treatments that meets all needs of more than 30 urban lifestyles. Divana heed about every detail from selecting the best natural products that are exclusively selected to indulge our valued guest a nonchalant, yet innovative approach of beauty and relation treat from head to toe.
Every massage & spa treatment has been well curated by the combination of knowledge and experience from our outstanding therapists who dedicated their passion on this industry for many years. Every staff is well trained to treat every guest like prince and princess in the fairy tales together with the over 19 years of experience in the Swiss standard spa. Our private luxury center situated on Soi Somkid close to the Old British Embassy, equipped with innovative technology, offers Divana's unique decoration and high-end luxury spa experience as the landmark of health and beauty in the heart of Bangkok for a five-star retreat that you will never forget.
Terms & Conditions:
• This voucher can be used within 2 months after purchase.
• All purchases and treatments cannot be amended.
• These vouchers cannot be used with other promotions.
• Show your voucher from email or GoWabi app for verification
• Appointment has to be booked in advance. The shop contact details will be available in your "GoWabi's Booking Confirmation email or My Booking page"
Aromatherapy Massage
Divana's hallmark of oil massage with its well-blended techniques which helps enhance vitality of firmness
and alleviate muscular & nervous tension while energizing mind and soul.
This is such a relaxing retreat which is well worth a try on quiet day.
To end your session, you may add our Legendary Thai Herbal Bath to your liking.
This stress-relieving massage incorporates an Ashiyu foot soak and the use of homemade, organic,
herbal compress gently heated for deeper penetration of the tissues and the muscles.
Part of the traditional Thai healthcare practice,
the hot herbal boluses effectively de-stress and eases aches and pains.
Body Massage
Concentrated on head, back and shoulders to ease headache, stress, tension
by using warm oil of your choice with Divana massage technique.
Followed by warm herbal compress to relax muscles and promote an overall feeling of well-being.
Thai Traditional Massage
Discover the creative Thai-style relaxation experience with our unique signature traditional Thai massage.
The treatment commences with an "Ashiyu" foot soak as a way of purifying and relieving physical tension.
This is then followed by a blissful traditional Thai massage that calms the spirit and soothes the body.
Divana Scentuara Spa (Chidlom Branch)
16/15 Soi Somkid, Lumphini, Pathum Wan, Bangkok 10330
Mon 10:00 AM - 10:00 PM
Tue 10:00 AM - 10:00 PM
Wed 10:00 AM - 10:00 PM
Thu 10:00 AM - 10:00 PM
Fri 10:00 AM - 11:00 PM
Sat 10:00 AM - 11:00 PM
Sun 10:00 AM - 11:00 PM
REVIEWS (written by customers after their visit)

---
5.0
It was a great experience, calm and nice atmosphere
Natcha

Natcha
It was a great experience, calm and nice atmosphere. Well trained staff, and truly worth it.

Verified Reviews
Visited 15 Feb 2021
People Also Like
GoWabi Gift Card
6 reviews
ISS Aesthetic & Wellness
246 reviews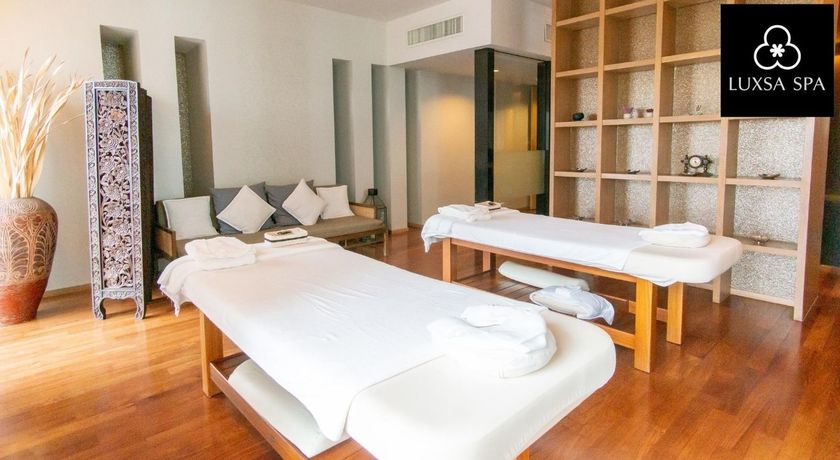 Luxsa Spa at Hansar Bankok Hotel
44 reviews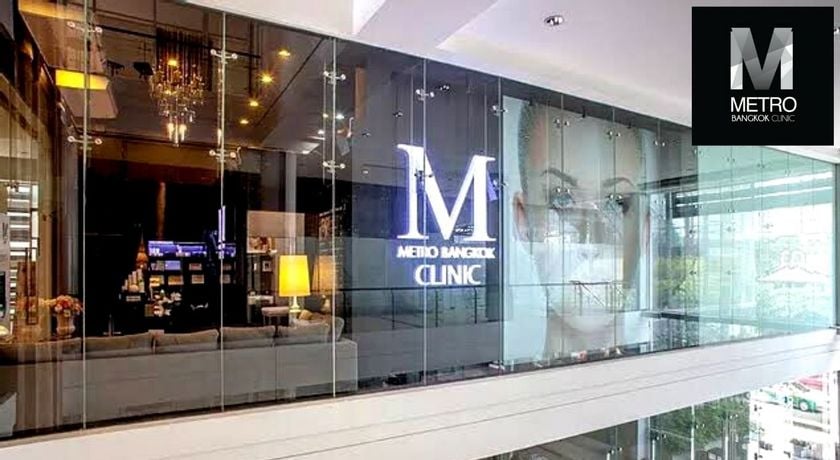 Metro Bangkok Clinic
291 reviews
Treasure Spa (Siam Square Branch)
365 reviews