Book Online at GoWabi - Fin Dental Clinic
Fin Dental Clinic
Cash, credit card
$$ (Based on Special Rates from our Partners)
THB
555 Samsen Rd., Wachira Phayaban, Dusit District, Bangkok 10300
ถ้าเอารถมา สามารถไปจอดได้ที่วัดราชา หมอทำเสร็จ
- Makamas
"You can smile, we smile." Oral health is life because that is the first barrier when people meet, because that is the confidence that comes from the inside, because that is the spirit of identity. Let us take care of your oral health from a team of dentists with expertise in specialist from Fin Dental Clinic, we are ready to take care of you with care and warmth. Based on professional standards from leading universities in the country, clean, sterilized internationally.
Terms & Conditions:
• This voucher can be used within 2 month after purchase.
• All purchases and treatments cannot be amended.
• These vouchers cannot be used with other promotions.
• Show your voucher from email or GoWabi app for verification
• Appointment has to be booked in advance. The shop contact details will be available in your "GoWabi's Booking Confirmation email or My Booking page"
Fin Dental Clinic
555 Samsen Rd., Wachira Phayaban, Dusit District, Bangkok 10300
Mon 10:30 AM - 07:30 PM
Tue 10:30 AM - 07:30 PM
Wed 10:30 AM - 07:30 PM
Thu 10:30 AM - 07:30 PM
Fri 10:30 AM - 07:30 PM
Sat 10:30 AM - 07:30 PM
Sun 10:30 AM - 07:30 PM
REVIEWS (written by customers after their visit)

---
5.0
ถ้าเอารถมา สามารถไปจอดได้ที่วัดราชา หมอทำเสร็จไวดีค่ะ รู้สึกพอใจกับบริการ
Makamas
Makamas
ถ้าเอารถมา สามารถไปจอดได้ที่วัดราชา หมอทำเสร็จไวดีค่ะ รู้สึกพอใจกับบริการ

Verified Reviews
Visited 11 Nov 2020
People Also Like
THE EMPRESSER
225 reviews
Mendel Clinic
1382 reviews
Viva Jiva Spa @ Lancaster Bangkok Hotel
347 reviews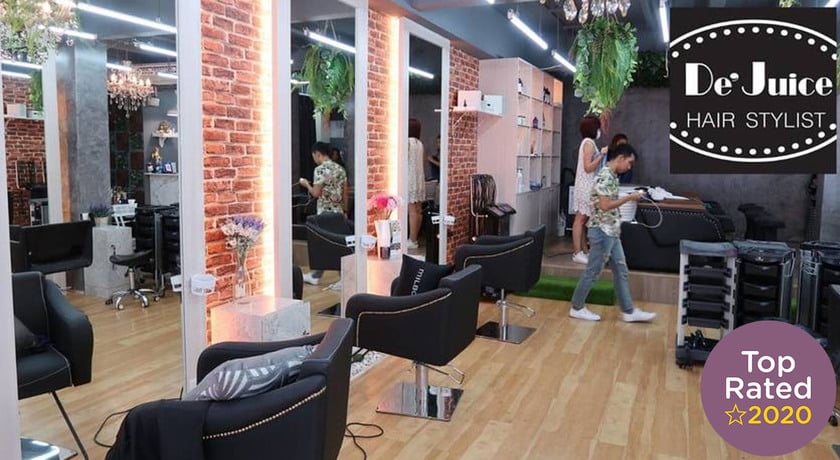 De Juice Hair Stylist
194 reviews
Clarins Skin Spa
54 reviews