Book Online at GoWabi - Glamily Studio
Glamily Studio
Cash, credit card
$$ (Based on Special Rates from our Partners)
THB
22/27 Khlong Lamchiak 31, Prasert-Manukitch Rd, Khlong Kum, Bueng Kum, Bangkok 10230
พนักงานน่ารักใส่ใจค่ะ ชื่นชมมากๆ แต่อยากให้งาน

- Jeerapat

+2

ทำละเอียดค่ะ อยู่ได้นาน ชอบค่ะ

-

บริการดีค่ะ เข้าของร้านใจดี

-
Glamily Studio, a small beauty salon in Liab Duan area, provides manicures and pedicures using premium product from Korea, intensive hand and feet spa. Our other service is eyelashes extension services with wide selection of technique such as classic extension that gives a natural look and full volume extension which will make your eyes appears bigger and give you a glamorous look. We also provide lashes and brow lifting. We located at the front of Klong Lam Chiak 31 alley, next to the cafe "Thamma.d". Parking is available right in front of the salon.
Enhance the health of your fingernails by cleaning and shaping your nails and treat your cuticles and apply 1-3 color hand gel polish (Korean gel color including glitter)
*removing gel nail polish not included
The customer can choose either hands or foot service. Variety of choices for you to choose, you can choose unlimited colors. We used a high - quality imported product
*This promotion is excluding color removal, gel glitter, nail paint, nail extension and nail accessories.
Manicure & Pedicure
Enhance the health of your fingernails and toenails by cleaning and shaping your nails and treat your cuticles and apply 1-3 color hand and foot gel polish (Korean gel color including glitter)
*removing gel nail polish not included
Nail Extensions & Overlays
Polygel nail extensions to increase the length and strength. The gel will make your nails look longer but still natural. With 1-3 color hand gel color (Korean gel colors including glitter)
Package
Enhance the health of your toenails by cleaning and shaping your nails and treat your cuticles and apply 1-3 color foot gel polish (Korean gel color including glitter)
*removing gel nail polish not included
Glamily Studio
22/27 Khlong Lamchiak 31, Prasert-Manukitch Rd, Khlong Kum, Bueng Kum, Bangkok 10230
Mon 11:00 AM - 09:00 PM
Tue 11:00 AM - 09:00 PM
Wed 11:00 AM - 09:00 PM
Thu 11:00 AM - 09:00 PM
Fri 11:00 AM - 09:00 PM
Sat 11:00 AM - 09:00 PM
Sun 11:00 AM - 09:00 PM
REVIEWS (written by customers after their visit)

---
4.5
พนักงานน่ารักใส่ใจค่ะ ชื่นชมมากๆ แต่อยากให้งานเรียบร้อยกว่านี่ค่ะ
Jeerapat
Jeerapat
พนักงานน่ารักใส่ใจค่ะ ชื่นชมมากๆ แต่อยากให้งานเรียบร้อยกว่านี่ค่ะ
+2

Verified Reviews
Visited 21 Oct 2020
5.0
ทำละเอียดค่ะ อยู่ได้นาน ชอบค่ะ

ทำละเอียดค่ะ อยู่ได้นาน ชอบค่ะ

Verified Reviews
Visited 28 Dec 2020
5.0
บริการดีค่ะ เข้าของร้านใจดี
บริการดีค่ะ เข้าของร้านใจดี

Verified Reviews
Visited 28 Dec 2020
5.0
น้องน่ารักค่ะช่วยแนะนำสีแต่ยังเก็บงานไม่ค่อยเนียนเท่าไหร่ตรงขอบๆเล็บแต่โดยรวมถือว่าโอเคค่ะ
นส.เนย
นส.เนย
น้องน่ารักค่ะช่วยแนะนำสีแต่ยังเก็บงานไม่ค่อยเนียนเท่าไหร่ตรงขอบๆเล็บแต่โดยรวมถือว่าโอเคค่ะ

Verified Reviews
Visited 25 Dec 2020
5.0
ทำเล็บเจล ร้านให้บริการดีมากค่ะ
Aomm
Aomm
ทำเล็บเจล ร้านให้บริการดีมากค่ะ

Verified Reviews
Visited 28 Dec 2020
3.0
ทำงานประณีตค่อยๆทำแต่ว่าผลงานออกมายังไม่ค่อยละเอียดเท่าไหร่
Kikie
Kikie
ทำงานประณีตค่อยๆทำแต่ว่าผลงานออกมายังไม่ค่อยละเอียดเท่าไหร่

Verified Reviews
Visited 29 Dec 2020
4.5
บริการดีมีสีให้เลือกเยอะเลยค่า
Bombam
Bombam
บริการดีมีสีให้เลือกเยอะเลยค่า

Verified Reviews
Visited 25 Dec 2020
4.25
ช่างใจเย็นกับงานค่ะ แต่ค่อนข้างมือใหม่และทาสีบางแต่เข้าใจว่าอาจเป็นเพราะราคาโปรโมชั่นค่ะ
Chanisa

Chanisa
ช่างใจเย็นกับงานค่ะ แต่ค่อนข้างมือใหม่และทาสีบางแต่เข้าใจว่าอาจเป็นเพราะราคาโปรโมชั่นค่ะ

Verified Reviews
Visited 22 Dec 2020
5.0
พรักงานน่ารักทำเล็บดีค่ะ ไง้ไปอุดหนุนใหม่นะคะ
Nattaya
Nattaya
พรักงานน่ารักทำเล็บดีค่ะ ไง้ไปอุดหนุนใหม่นะคะ

Verified Reviews
Visited 22 Dec 2020
5.0
แม่ค้าละเอียดมากๆค่า เก็บรายละเอียดดีค่ะชอบ จะมาใช่บริการอีกแน่นอนค่ะ
Briell

Briell
แม่ค้าละเอียดมากๆค่า เก็บรายละเอียดดีค่ะชอบ จะมาใช่บริการอีกแน่นอนค่ะ

Verified Reviews
Visited 18 Dec 2020
People Also Like
NAIL HOUSE BANGKOK (Thonglor Soi 17)
468 reviews
Bong Bong Clinic
1020 reviews
Mandarin Ginger Spa
233 reviews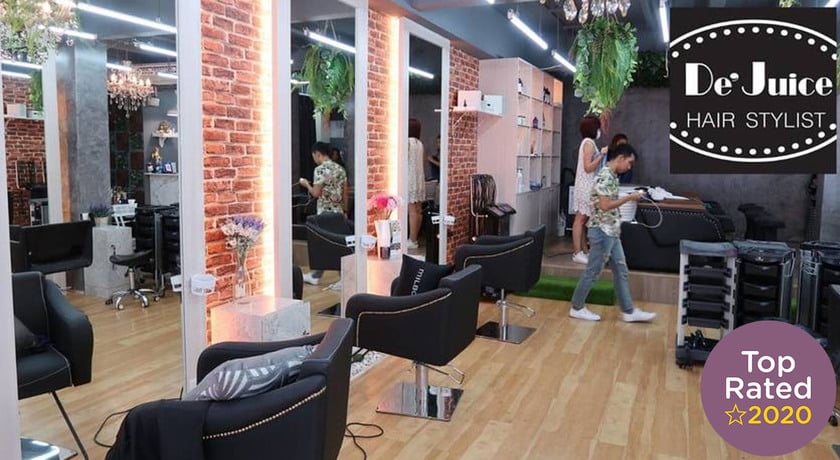 De Juice Hair Stylist
194 reviews
Clarins Skin Spa
54 reviews