Book Online at GoWabi - ISC International Specialist Clinic
ISC International Specialist Clinic
Cash, credit card
$$ (Based on Special Rates from our Partners)
THB
2/48 2nd Floor Bangkok Mediplex, Sukhumvit 42, Phra Khanong, Klong Toei, Bangkok 10110
พนักงานบริการดีมากและเดินทางง่ายด้วยค่ะ

- Para

+2

การบริการดีมาก เลเซอร์ที่ขา ทำค่อนข้างละเอียด

-

+2

Good staff but they should have more informati

- Kanthicha

+2
ISC International Specialist Clinic
International Specialist Clinic is located on the 2nd floor of "Bangkok Mediplex", the treatment center, new body and mind therapy in Bangkok. That includes a clinic beauty institute and medical center, famous and reliable research into the same building. To provide a full range of beauty institutes and medical centers to Thai people.
Preparation Steps before doing Laser hair removal:
1. Avoid plucking in areas that require laser hair removal for 3-4 weeks before receiving the service. It is recommended to use a light shave instead because the laser beam passes through the energy to the hair root by using the root head as a medium. Then the hair roots will absorb energy and finally it will be weakened and removed.
2. During the laser treatment, the patient may feel like a small slingshot and feel warm in the area being treated. However, the clinic will use a cold compress and apply cold gel to make the patient feel more comfortable.
3. Effective permanent hair removal must be done at least 5-8 times or more depending on the areas, the race and color of the hairs.
4. Allow 4-6 weeks apart for each treatment. The skin at the area of hair removal will get smoother.
Terms & Conditions:
• This voucher can be used within 2 month after purchase.
• All purchases and treatments cannot be amended.
• These vouchers cannot be used with other promotions.
• Show your voucher from email or GoWabi app for verification
• Appointment has to be booked in advance. The shop contact details will be available in your "GoWabi's Booking Confirmation email or My Booking page"
• Condition: Please inform 1 day in advance in case of date and time appointment changes. Otherwise, your booking will be considered cancelled.
VPL Hair Removal Laser 1 Area: Upper Legs or Lower Legs
Hair Removal with VPL (Variable Pulsed Light)
• Advanced IPL technology with the addition of Fluorescent & Blue Light Filters which filtering more unwanted and potentially harmful light & blue light leakage than a conventional IPL.
• The advanced IPL treatment is even more effective and safe for both Asian & darker skin tones. The treatment is woundless.
• For hair removal, it is recommended to repeat the treatment every 4 - 6 weeks apart to achieve the best results.
**Things to do before getting treatment: Should avoid being exposed to the strong sunlight, such as sunbathing or visiting the sea at least 1-2 weeks before treatment.(IPL does not suite with colored-dark skin including sunbathed/sunburned skin.)
condition
**the voucher can be used within 1 year from the date of service**
ISC International Specialist Clinic
2/48 2nd Floor Bangkok Mediplex, Sukhumvit 42, Phra Khanong, Klong Toei, Bangkok 10110
Mon 10:00 AM - 06:00 PM
Tue 10:00 AM - 06:00 PM
Wed 10:00 AM - 06:00 PM
Thu 10:00 AM - 06:00 PM
Fri 10:00 AM - 06:00 PM
Sat 10:00 AM - 06:00 PM
REVIEWS (written by customers after their visit)

---
4.0
พนักงานบริการดีมากและเดินทางง่ายด้วยค่ะ
Para
Para
พนักงานบริการดีมากและเดินทางง่ายด้วยค่ะ
+2
VPL Hair Removal Laser (6 times) - Underarms/Mustache + Beard

Verified Reviews
Visited 25 May 2020
4.0
การบริการดีมาก เลเซอร์ที่ขา ทำค่อนข้างละเอียด คนบริการดูใจเย็นดีค่ะ แต่ยังไม่ค่อยเห็นผล ที่นี่ไม่มีการโกนขนออกให้ก่อน ผ่านไปหลายวันขนก็ยังไม่ร่วงเองไม่เหมือนตอนทำที่อื่น ส่วนความสะอาดยังรู้สึกไม่ค่อยมั่นใจเท่าไหร่แต่ผ้าก็ไม่ได้มีกลิ่น

การบริการดีมาก เลเซอร์ที่ขา ทำค่อนข้างละเอียด คนบริการดูใจเย็นดีค่ะ แต่ยังไม่ค่อยเห็นผล ที่นี่ไม่มีการโกนขนออกให้ก่อน ผ่านไปหลายวันขนก็ยังไม่ร่วงเองไม่เหมือนตอนทำที่อื่น ส่วนความสะอาดยังรู้สึกไม่ค่อยมั่นใจเท่าไหร่แต่ผ้าก็ไม่ได้มีกลิ่น
+2
VPL Hair Removal Laser (6 times) - Upper Legs/Lower Legs

Verified Reviews
Visited 24 Mar 2020
5.0
Good staff but they should have more information about the process.
Kanthicha

Kanthicha
Good staff but they should have more information about the process.
+2
VPL Hair Removal Laser (1 time) - Whole Bikini [Flash Sale eVoucher]

Verified Reviews
Visited 09 Mar 2020
5.0
พนักงานบริการดี น่ารัก
Cindy
Cindy
พนักงานบริการดี น่ารัก
+2
VPL Hair Removal Laser (6 times) - Underarms/Mustache + Beard

Verified Reviews
Visited 13 Feb 2020
4.375
หายากไปหน่อย .ถ้าไม่เคยไปที่นี่....ใช้เวลาทำแป๊บเดียวก็เสร็จแล้ว...ซื้อคอร์ส 6ครั้ง 599 บาท ก็โอเคคึ้มค่าดี
สิริมาภรณ์

สิริมาภรณ์
หายากไปหน่อย .ถ้าไม่เคยไปที่นี่....ใช้เวลาทำแป๊บเดียวก็เสร็จแล้ว...ซื้อคอร์ส 6ครั้ง 599 บาท ก็โอเคคึ้มค่าดี
+2
VPL Hair Removal Laser (6 times) - Underarms/Mustache + Beard [Flash Sale eVoucher]

Verified Reviews
Visited 21 Nov 2019
4.5
คลินิคเปนส่วนตัวดี พนักงานให้คำเเนะนำดีคะ
Nudee

Nudee
คลินิคเปนส่วนตัวดี พนักงานให้คำเเนะนำดีคะ
+1
Facial Beauty IPL Laser Treatment (5 Times)

Verified Reviews
Visited 27 Aug 2020
3.0
เจ้าหน้าที่บริการ และให้คำแนะนำดี ตอนทำรู้สึกเจ็บ แต่เจ็บทนได้ ต้องรอดูผลลัพธ์หลังจากทำครบ 6 ครั้งว่า ขนขึ้นน้อยลงไหม โดยรวมถือว่าค้มค่าค่ะ
Rattanaporn
Rattanaporn
เจ้าหน้าที่บริการ และให้คำแนะนำดี ตอนทำรู้สึกเจ็บ แต่เจ็บทนได้ ต้องรอดูผลลัพธ์หลังจากทำครบ 6 ครั้งว่า ขนขึ้นน้อยลงไหม โดยรวมถือว่าค้มค่าค่ะ
+1
VPL Hair Removal Laser (6 times) - Underarms/Mustache + Beard

Verified Reviews
Visited 14 Sep 2020
Benz
Great service. My legs have less hair and now almost doesnt have it
+1
VPL Hair Removal Laser (12 times) - Upper Legs/Lower Legs

Verified Reviews
Visited 27 Jul 2020
5.0
Amazing service, Effective result
ณัฐวีร์
ณัฐวีร์
Amazing service, Effective result
+1
VPL Hair Removal Laser (6 times) - Underarms/Mustache + Beard

Verified Reviews
Visited 27 Jul 2020
5.0
มือเบา บริการดี ประทับใจค่ะ
Papuen
Papuen
มือเบา บริการดี ประทับใจค่ะ
+1
VPL Hair Removal Laser (12 times) - Underarms

Verified Reviews
Visited 27 Jul 2020
People Also Like
Lashury Eyelash Salon
352 reviews
Let's Relax Onsen Thong Lor
2409 reviews
La Zensa Spa
441 reviews
The Cocktail Clinic
1818 reviews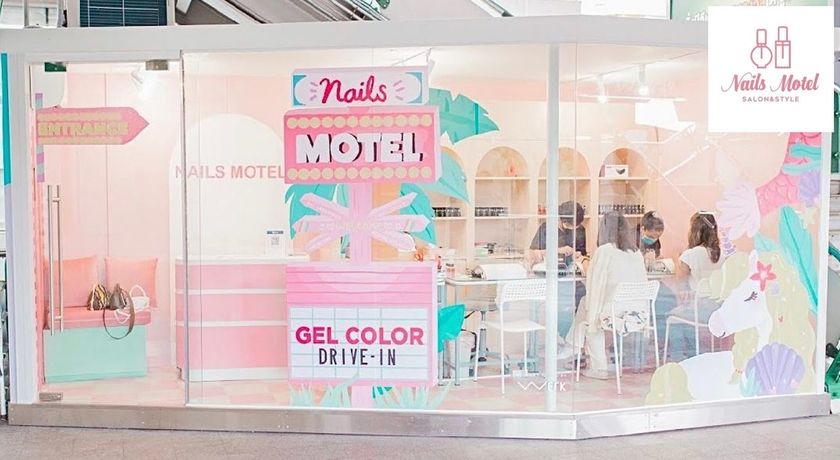 Nails Motel
48 reviews
ISC International Specialist Clinic
2/48 2nd Floor Bangkok Mediplex, Sukhumvit 42, Phra Khanong, Klong Toei, Bangkok 10110
MON 10:00 AM - 06:00 PM
TUE 10:00 AM - 06:00 PM
WED 10:00 AM - 06:00 PM
THU 10:00 AM - 06:00 PM
FRI 10:00 AM - 06:00 PM
SAT 10:00 AM - 06:00 PM
Available Payment Methods
People Also Like
Lashury Eyelash Salon
352 reviews
Let's Relax Onsen Thong Lor
2409 reviews
La Zensa Spa
441 reviews
The Cocktail Clinic
1818 reviews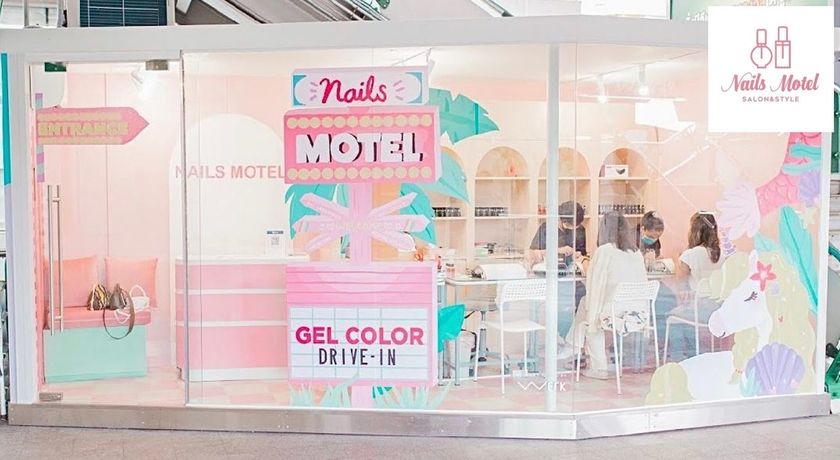 Nails Motel
48 reviews