Book Online at GoWabi - KIHS Clinic
KIHS Clinic
Cash, credit card
$$$
THB
6th Floor, Siam Square One Unit No. SS6004-6005 No. 388 Siam Square One, Rama 1 Road, Pathumwan, Bangkok 10330
"KIHS Clinic" Dermatology and beauty clinic is staffed by skin specialists who are highly experienced in treating skin conditions. Under the concept of "Innovative Beauty and Spa Wellness", working alongside an ever-ready team of registered doctors and skin therapists, our skin specialists utilize the latest equipment to aid in diagnosis and deliver the most advanced and effective treatments.
Terms & Conditions:
• This voucher can be used within 2 month after purchase.
• All purchases and treatments cannot be amended.
• These vouchers cannot be used with other promotions.
• Show your voucher from email or GoWabi app for verification
• Appointment has to be booked in advance. The shop contact details will be available in your "GoWabi's Booking Confirmation email or My Booking page"
บท็อกซ์
บท็อกซ์ บท็อกซ์ - สามารถเลือกรับบริการได้ระหว่าง ลดเนื้อกราม หรือลิฟท์ยกกกรอบหน้า
บท็อกซ์ โบท็อกซ์ที่ได้รับความนิยมทั้งในประเทศเกาหลี และในไทยขายดีเป็นอันดับ 1 ในประเทศเกาหลียาวนาน กว่า 10 ปี มีมาตรฐานการทําวิจัยยืนยันว่าเมื่อใช้ไป แล้วได้ผลลัพธ์ที่ดี และมีความปลอดภัยเมื่อใช้ระยะเวลานาน เพราะผลิตภัณฑ์ใช้โปรตีนที่มีความบริสุทธิ์สูง ถึง 99%
บท็อกซ์ บท็อกซ์ - A botulinum type A complex composed of the purified toxin Clostridium botulinum, manufactured in Korea. No.1 best seller in Korea.
The customer can choose all area
Mesotherapy
Meso fat (young face) นำเข้าจากประเทศญี่ปุ่น ได้รับคุณภาพมาตราฐานจาก อย.ไทย หน้าสวย V-Shape สลายไขมันส่วนเกิน ฟื้นฟูยกกระชับผิว ด้วยเมโส สลายไขมัน เห็นผลชัดเจนในการทำครั้งแรกด้วยสารสกัดจากธรรมชาติ ปลอดภัย 100% สามารถเลือกฉีดกี่จุดก็ได้ (อยู่ที่แพทย์ประเมิน)
*ปริมาณที่ฉีดขึ้นอยู่กับดุลพินิจของแพทย์ตามสภาพผิวของแต่ละบุคคล
KIHS Clinic
6th Floor, Siam Square One Unit No. SS6004-6005 No. 388 Siam Square One, Rama 1 Road, Pathumwan, Bangkok 10330
Mon 11:00 AM - 09:00 PM
Tue 11:00 AM - 09:00 PM
Wed 11:00 AM - 09:00 PM
Thu 11:00 AM - 09:00 PM
Fri 11:00 AM - 09:00 PM
Sat 11:00 AM - 09:00 PM
Sun 11:00 AM - 06:00 PM
REVIEWS (written by customers after their visit)

---
Citra Ariesta
I had acne treatment session, and I like it. However, most of the staffs there talk little to no english. We had several miscommunications and I couldn't ask a lot about my treatment. A bit dissapointed
Acne Treatment Program [Flash Sale eVoucher]

Verified Reviews
Visited 17 Jan 2020
Tanaporn
พนักงานบริการดีค่ะ แนะนำให้จองก่อนไปทำนะคะ
Acne Treatment Program

Verified Reviews
Visited 17 Jan 2020
Ransita
ประทับใจมากๆค่ะ กดสิวละเอียดมากค่ะ แล้วก็เอาออกจนหมดจริงๆ พี่คนกดตอนคลีนหน้าก็มีนวดหน้าด้วย //สิ้นเดือนเตรียมกดปุ่มซื้อคอร์สเลยค่า แอดมินไลน์ก็น่ารักมาก ตอบไวด้วย แต่น่าจะเป็นเราอ่านผิดเองแล้วไปถามพี่คนกด ไม่รู้จะโดนดุรึเปล่า ถ้าได้มาอ่านขอโทษด้วยนะง้าบบ
Acne Treatment Program

Verified Reviews
Visited 17 Jan 2020
Pannaphat
บริการดีมากค่ะ ไม่ขายคอร์สแบบhard sale กดสิวละเอียด คุ้มค่ามากๆ
Acne Treatment Program [Flash Sale eVoucher]

Verified Reviews
Visited 14 Jan 2020
Nantanat
กดสิวมือเบามากเลยค่ะ พนักงานให้บริการดีมาก
Acne Treatment Program

Verified Reviews
Visited 16 Jan 2020
Kanokpan
บริการดีมากๆค่ะ ประทับใจมาก มือเบามาก พนง.พูดเพราะมากๆค่ะ
Acne Treatment Program

Verified Reviews
Visited 16 Jan 2020

วันนี้รอคิวนานไปหน่อย แต่พนักงานกดสิวดี เกลี้ยงหน้า แต่เขาพยายามขายคอร์สมากไปนิด
Acne Treatment Program [Flash Sale eVoucher]

Verified Reviews
Visited 16 Jan 2020

Microdermabrasion Clear [Flash Sale eVoucher]

Verified Reviews
Visited 16 Jan 2020
Thunchira
กดสิวเกลี้ยงดี แต่พนักงานมือหนักไปหน่อย เจ็บมาก ได้ลองทำตัวเลเซอร์ลบรอย ถือว่าเห็นผลค่อยข้างดี
Acne Treatment Program

Verified Reviews
Visited 15 Jan 2020

บรรยากาศดี พนักงานน่ารักมากค่ะ กดสิวละเอียดมาก
Acne Treatment Program

Verified Reviews
Visited 11 Jan 2020
People Also Like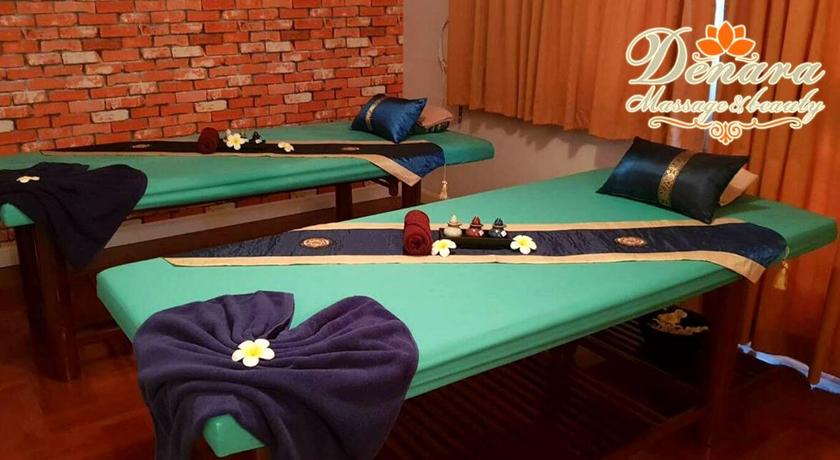 Denara Massage & Beauty
8 reviews
Papalashzie
8 reviews
The Zapp Clinic
26 reviews
Mandarin Ginger Spa
31 reviews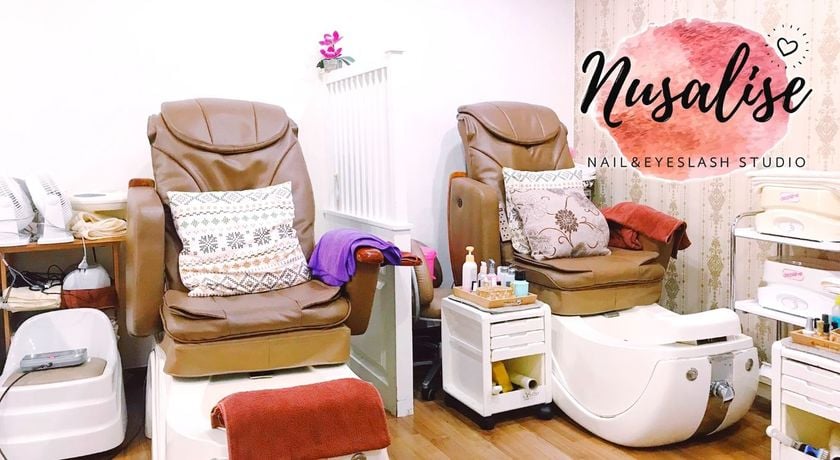 Nusalise Nail (Terminal21 Branch)
5 reviews
KIHS Clinic
6th Floor, Siam Square One Unit No. SS6004-6005 No. 388 Siam Square One, Rama 1 Road, Pathumwan, Bangkok 10330
MON 11:00 AM - 09:00 PM
TUE 11:00 AM - 09:00 PM
WED 11:00 AM - 09:00 PM
THU 11:00 AM - 09:00 PM
FRI 11:00 AM - 09:00 PM
SAT 11:00 AM - 09:00 PM
SUN 11:00 AM - 06:00 PM
Available Payment Methods
People Also Like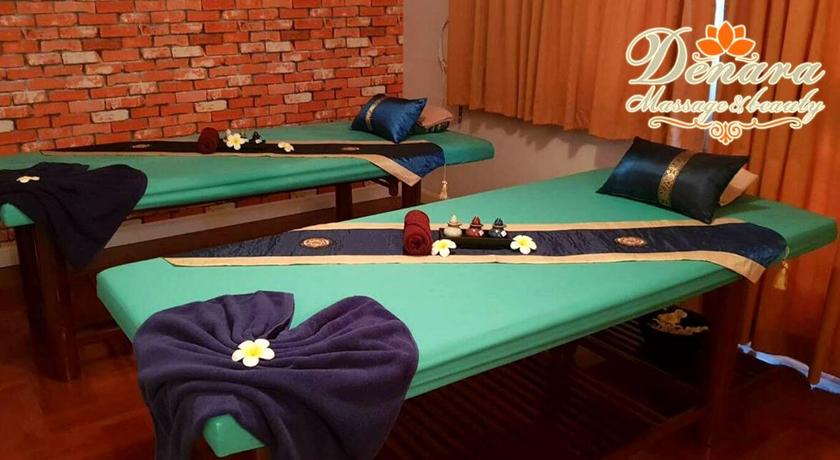 Denara Massage & Beauty
8 reviews
Papalashzie
8 reviews
The Zapp Clinic
26 reviews
Mandarin Ginger Spa
31 reviews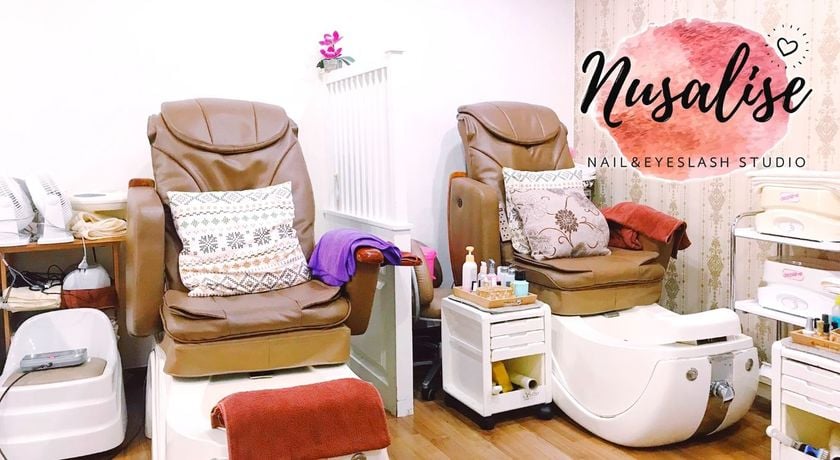 Nusalise Nail (Terminal21 Branch)
5 reviews