Book Online at GoWabi - La Vie Detox & Wellness Center
La Vie Detox & Wellness Center
Cash, credit card
$$ (Based on Special Rates from our Partners)
THB
F-G, 11th Floor, Gaysorn Tower, 127 Rajprasong Rd, Lumphini, Pathum Wan, Bangkok 10330
ร้านสะอาด พนักงานตอบแชทไว

- Jonah

พนักงานให้บริการดี ร้านสะอาด

- Jonah

Staff was lovely and professional.

- Tammy
La Vie is an anti-aging and wellness center that takes an innovative and holistic approach in helping patients improve their current state of health, prevent age-related diseases and to gain more enjoyment and fulfillment in life. Our facilities include detoxification, massage, infrared sauna, IV, medical check-up and consultation rooms as well as a VIP lounge. We aim to provide the ultimate experience for our valued customers. Enjoy your treatments with state-of-the art medical equipment in a luxurious environment designed to be safe and relaxing. Treatment rooms are also equipped with entertainment systems to further enhance your experience.
The La Vie management team have been in the wellness industry for over 10 years and consists of people who play key roles such as customer service, operations and qualified medical practitioners.
With an excellent understanding and the flexibility to adapt to market needs we believe we can offer innovative products and services to our meet our valued customers expectations and beyond.
Being located in the heart of Bangkok at the prestigious Gaysorn Tower we are in close proximity to an extensive selection of top department stores, hotels, restaurants and tourist attractions.
Last Booking at 05.00 PM
Facial
Brightens your face's skin with pure Vitamin C, reduces spot and wrinkles, and increases hydration and moisture for your skin.
- Revital Bright, to a new era of glowing skin full with aura
- To treat dark spots, dim skin, freckles and melisma
- To deliver nutrients into skin to brighten it
- To prevent freckles and melasma formation
To reduce dark spot and brighten your face's skin with our intense facial treatment, Aura Bright.
HIFU
Using High Intensity Focus Ultrasound to stimulate your own collagen production to Lift and tighten a whole face and neck area. You will feel comfortable and relax. Also, you can see the result immediately and stay for 6 -12 months.
La Vie Detox & Wellness Center
F-G, 11th Floor, Gaysorn Tower, 127 Rajprasong Rd, Lumphini, Pathum Wan, Bangkok 10330
Wed 10:00 AM - 07:00 PM
Fri 10:00 AM - 07:00 PM
Sat 10:00 AM - 07:00 PM
REVIEWS (written by customers after their visit)

---
4.75
เจ้าของร้านน่ารักมากค่ะ สถานที่สะอาดหรูหรา พนักงานบริการดีมากค่ะ
ศิริทิพย์

ศิริทิพย์
เจ้าของร้านน่ารักมากค่ะ สถานที่สะอาดหรูหรา พนักงานบริการดีมากค่ะ

Verified Reviews
Visited 01 Nov 2018
People Also Like
THE EMPRESSER
215 reviews
Mendel Clinic
1328 reviews
Viva Jiva Spa @ Lancaster Bangkok Hotel
347 reviews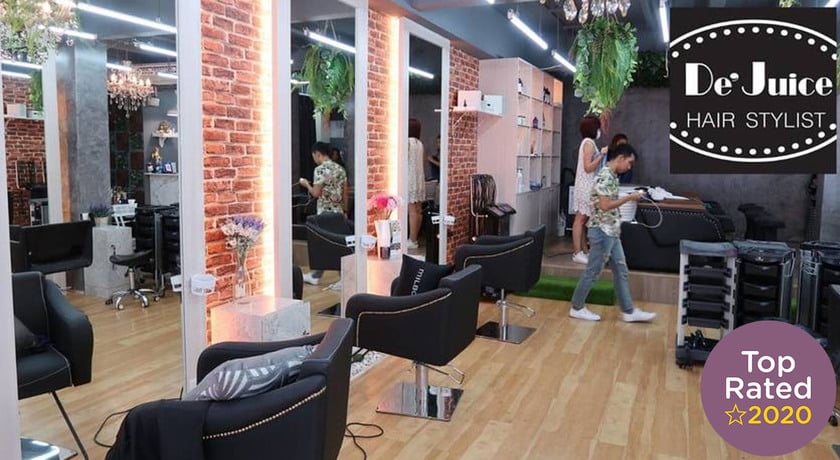 De Juice Hair Stylist
194 reviews
Clarins Skin Spa
54 reviews