Book Online at GoWabi - Le Vince Clinic
Le Vince Clinic
Cash, credit card
$$$
THB
697, Soi Thap Suwan, Asok-Dindaeng Rd, Dindaeng, Din Daeng, Bangkok 10400
Le Vince clinic That is waiting for you to prove your beauty by yourself. Le Vince clinic is located on Asoke-Din Daeng road, near to fortune intersection you can travel by MRT Rama 9. We have many services that are ready to give you such as Facial Treatment, Laser, Hifu, Drip Vitamin, which includes the adjustment Face picture by a medical professional At an affordable price. "Beauty is waiting for you to prove yourself."
Acne Treatment
1. Press acne around the face
2. Acne injection, acne treatment (Can inject about 3-4 tablets)
Terms & Conditions:
• This voucher can be used within 6 month after purchase.
• All purchases and treatments cannot be amended.
• These vouchers cannot be used with other promotions.
• Show your voucher from email or GoWabi app for verification
• Appointment has to be booked in advance. The shop contact details will be available in your "GoWabi's Booking Confirmation email or My Booking page"
Body Treatments
Cryolipolysis
   Is the breakdown of fat with a cool level that is precisely controlled Causing hardening in the subcutaneous fat layer Without destroying cells and other tissues And the body will eliminate these dead cells according to natural processes Which is another option for customers who are afraid of plastic surgery or old liposuction
The result
- No pain and slow marks Same as traditional liposuction
- Does not require surgery to hurt the body No need to recuperate, can continue
- After the reduction 3-5 centimeters, depending on the thickness of the fat.
- Get rid of fat cells with cold to 0 -14 degrees to permanently die
บท็อกซ์
Bo.tulax (Unlimited unit) from Korea helps to reduce problems from the large muscles to be small with natural fitting
Facial
Skin treatment with cold Feel cool on the skin. Reduce skin irritation after being exposed to the sun. And helps to tighten pores as well
1. remove acne
2. Acne injection
3. Light therapy (Shining helps the acne dry faster)
HIFU
HIFU Vaginal Tightening Vagina Solve the problem of urinary incontinence Restore moisture to the vagina No surgery No need to recuperate
• Helping the nervous system Causing feelings to increase
• Reduce urinary incontinence and incontinence
• Make the vagina stronger.
• Take care of the vagina to be flexible.
• Solve problems of vaginal tightening after giving birth
• See the changes since the first time made
• Seeing results both inside the vagina and outside skin, hidden spots
• Reducing unwanted odors
• Reduce vaginal discharge
• Improved pH (acidity - alkalinity) in the vagina
• The vagina is firmer
(Every case is made by a female doctor)
HIFU (High-Intensity Focused Ultrasound) is to stimulate the body to create new tissue better by hifu ultra lift. With energy deep down to the SMAS skin layer, which is the same layer as the face lift surgery Causes shrinkage at the small SMAS layer like a meat suture And finer than silk threading Resulting in the regeneration of skin that is lifted, looking younger by stimulation Creating collagen and elastin
This promtion can use 2 times
IV Therapy
วิตามินต้านไวรัส เพิ่มภูมิคุ้มกันให้กับร่างกาย สูตรเข้มข้นมีส่วนผสมของมัลติวิตามินหลากหลายชนิด
- ช่วยยับยั้งการแบ่งตัวและการกระจายตัวของไวรัส
- ช่วยต้านทานไวรัส
- ช่วยเสริมภูมิคุ้มกันของร่างกาย
- ลดอาการภูมิแพ้
- ช่วยให้การติดเชื้อทางเดินหายใจฟื้นตัวเร็ว
Mesotherapy
Mesotherpy stimulate collagen synthesis, facial skin brightening, Skin strengthening,moistening dry skin, reduce melasma and reduce dark spot from acne
Dissolve fat around the arms, legs and abdomen with real drugs imported from Korea. 20 needles / 60-70 cc.
(Dosage depends on the doctor's evaluation)
Le Vince Clinic
697, Soi Thap Suwan, Asok-Dindaeng Rd, Dindaeng, Din Daeng, Bangkok 10400
Mon 11:30 AM - 08:30 PM
Tue 11:30 AM - 08:30 PM
Wed 11:30 AM - 08:30 PM
Thu 11:30 AM - 08:30 PM
Fri 11:30 AM - 08:30 PM
Sat 11:30 AM - 08:30 PM
Sun 11:30 AM - 08:30 PM
REVIEWS (written by customers after their visit)

---
Natnicha
Lovely staff great place great service 🧡💙💙💛💕❤️💕💛🙏💙💙🙏💕🙏❤️💛🥰😍💙💕💕❤️🤣😂💕🙏💙😍🤗💕👏🏻👏🏻👏🏻
RF Facial Lifting [Flash Sale eVoucher]

Verified Reviews
Visited 29 Jun 2020
Natnicha
Lovely staff clean place 💛❤️💛🌟🤩🤩🤩🤩🤗🌟🤩🤩🤩🌟😍😘😘😘😘😍😍😍😍
Cooling Facial Treatment [Flash Sale eVoucher]

Verified Reviews
Visited 29 Jun 2020

กัญญา
น้องพนักงานบริการดี ร้านหาไม่ยาก ทรีทเม้นต์คุ้มค่าตามราคา
RF Facial Lifting [Flash Sale eVoucher]

Verified Reviews
Visited 19 Jun 2020
Lucy
Nice staff and facilities. Good service. Thanks!!
Filler Neuramis (1 CC)

Verified Reviews
Visited 11 Jun 2020
Phichaporn
Small place but excellent staff and service
RF Facial Lifting

Verified Reviews
Visited 08 Jun 2020
Jutaporn
พนักงานคอยอธิบายตลอดค่ะ ว่ากำลังทำอะไร ดูแลดีค่ะ
Meso Brightenting [Flash Sale eVoucher]

Verified Reviews
Visited 05 Jun 2020
Jutaporn
พนักงานน่ารัก คลีนิกสะอาดค่ะ
RF Facial Lifting [Flash Sale eVoucher]

Verified Reviews
Visited 05 Jun 2020
Pincee
บริการดี รวดเร็ว บริการทรีทเมนต์ดี ไม่มีกั๊ก ร้านสะอาด พนักงานน่ารัก แนะนำเลยค่ะ
Cooling Facial Treatment [Flash Sale eVoucher]

Verified Reviews
Visited 31 May 2020
Pincee
บริการดีมากๆๆๆๆ พนักงานน่ารัก รวดเร็ว เห็นผลลัพธ์หลังจากทำ จะกลับไปใช้บริการอีกแน่นอนค่ะ แนะนำเลย
RF Facial Lifting [Flash Sale eVoucher]

Verified Reviews
Visited 31 May 2020
Oma
รู้สคกผิวหน้ากระชับ คุ้มค่าราคาเลยค่า
RF Facial Lifting [Flash Sale eVoucher]

Verified Reviews
Visited 18 Mar 2020
People Also Like
Oasis Spa at Sukhumvit 51
11 reviews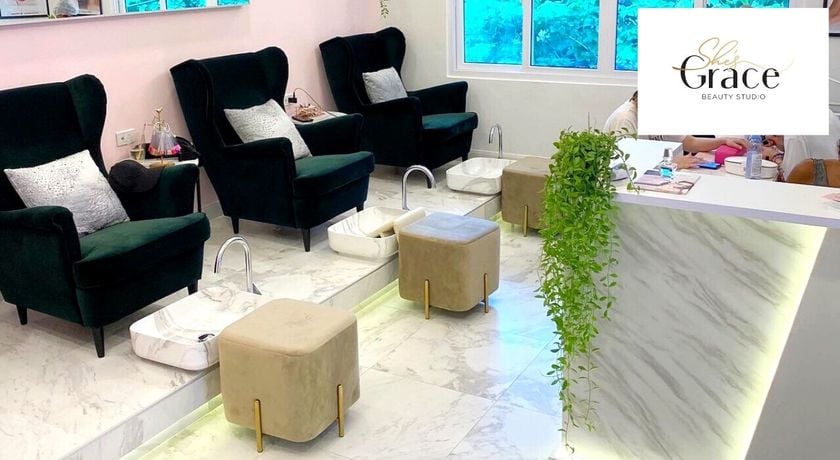 She's Grace Beauty Studio
30 reviews
MYTH Urban Massage
244 reviews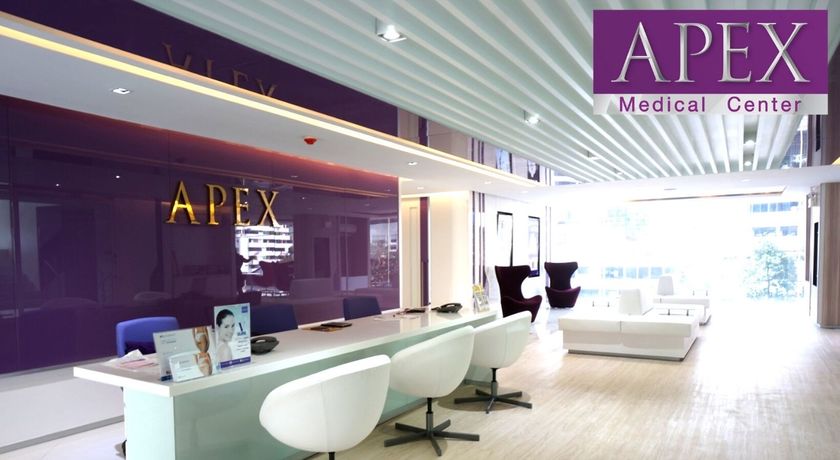 Apex Medical Center
5 reviews
Happening Nail & Hair Spa
79 reviews
Le Vince Clinic
697, Soi Thap Suwan, Asok-Dindaeng Rd, Dindaeng, Din Daeng, Bangkok 10400
MON 11:30 AM - 08:30 PM
TUE 11:30 AM - 08:30 PM
WED 11:30 AM - 08:30 PM
THU 11:30 AM - 08:30 PM
FRI 11:30 AM - 08:30 PM
SAT 11:30 AM - 08:30 PM
SUN 11:30 AM - 08:30 PM
Available Payment Methods
People Also Like
Oasis Spa at Sukhumvit 51
11 reviews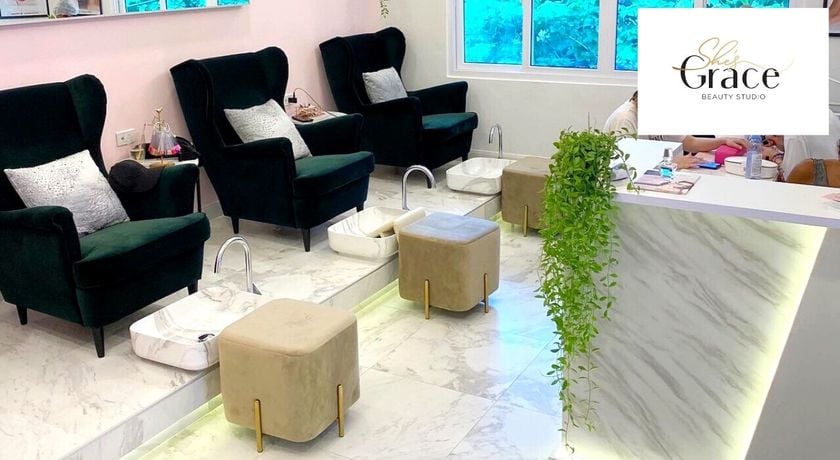 She's Grace Beauty Studio
30 reviews
MYTH Urban Massage
244 reviews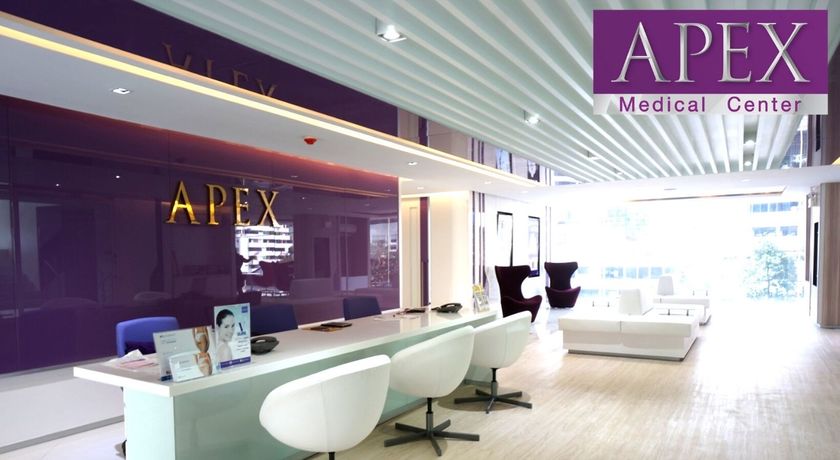 Apex Medical Center
5 reviews
Happening Nail & Hair Spa
79 reviews