Book Online at GoWabi - Le'viya Wellness Spa
Le'viya Wellness Spa
Cash, credit card
$$ (Based on Special Rates from our Partners)
THB
2 Branches
สถานที่และบรรยากาศดี บริการดีค่ะ นวดถึงดี รู้ส

- Rawikan

ใช้บริการทั้งที่สาขาพระราม 9 และ สาขาราชพฤกษ์

- Angsumalin

พนักงานน่ารักมากอธิบายทุกขั้นตอนแถมแนะนำบริการ

- Wichayakorn
All styles of massage and service are leviya's signature, uniquely designed, every product and service is invented and designed from Specialist in skin care and anatomical massage. Service We focus on being friendly, warm, and feeling like you are relaxing in your own home. Customers with the feeling of taking care of family members, care, understanding and friendly. Another of our most popular and famous services is massage for migraine office syndrome. Our symptom relief massage is characterized by that our staff hold a bachelor's degree from applied Thai Traditional Medicine. All staff here will be knowledgeable. The ability to solve problems precisely, accurately and safely with a unique signature technique. We use relaxation methods and approaches to relieve symptoms with acupressure by using the knowledge of Thai traditional medicine to take care of the customers and can relieve pain along with giving you a feeling of relaxation in a spa style as well.
Rama IX: 43 Rama IX Rd, Suan Luang, Bangkok 10250
Rachapruek: Bang Khun Kong, Bang Kruai District, Nonthaburi 11130
Terms & Conditions:
• This voucher can be used within 2 months after purchase.
• All purchases and treatments cannot be amended.
• These vouchers cannot be used with other promotions.
• Show your voucher from email or GoWabi app for verification
• Appointment has to be booked in advance. The shop contact details will be available in your "GoWabi's Booking Confirmation email or My Booking page"
Featured Services
Sleeplessness, waking up, feeling unfreshed, believe that urban life has to meet often. A massage that focuses on relaxing the muscles of the head. The nape, especially, will make people reduce the accumulated tension and refresh themselves at the same time by using tonic drops on the head during the massage.
The massage stimulates the hair roots while nourishing and relaxing without sticky feeling. No need to wash your hair after the massage. After the massage, you will feel light, comfortable, relaxed and refreshed. Helps the night of sleep a long time and wake up refreshed.
Give your body a rest with a massage that you can choose from soft, medium or hard. A massage that combines Swedish massage techniques to relieve tension, stimulate relaxation and blood circulation with organic essential oil that can revitalize the skin along with healing scents that will bring you relaxation and sleep.
-It can be said that it is the ultimate program of relaxation. Suitable for people who suffer from accumulated pain for a long time, this treatment is designed to solve problems and provide holistic care, a massage technique that combines 4 sciences. To adjust the four elements: earth, water, wind, fire
-As a massage to stimulate energy In the body to create a balance, adjust the circulatory system throughout the body Relax with a head-to-toe massage. Massage to stimulate muscle relaxants with heavy strokes, pressure points, ironing and stretching.That soft, gentle and reduce injuries along with relaxation with healing scents made from selected organic oils designed for the 4 elements.
Throughout 3 hours you will enjoy. Relax with
-Baked with Ozone Detox
-Foot massage
-Thai massage
-Aromatherapy hot stone massage
-Head massage
Bath
Milk and rose oil bath It is a beauty secret that has existed since ancient times, from the time of Queen Cleopatra to the present. Milk is rich in vitamins. Getting a warm milk bath. Along with rose oil extract to nourish the skin to look soft, white and clear. Add water to nourish the skin. Reduce the appearance of fine lines and wrinkles. This program includes a rose oil massage as well after the milk bath. It can be said that it is a deep and relaxing treatment with a stretching massage that relaxes large muscles that are tight around the body.
Body Treatment
A new alternative for deep vitamin treatment to rejuvenate your baby's skin with a unique formula at Leviya by masking Vitamin oil before going to the ozone oven. Penetrates deeply into the skin with the power of steam from ozone to help open pores. Provide vitamins and milk truly penetrating deep into the skin.
Cellulite Treatments
Massage stimulates the subcutaneous fat cells to form new rearrangement and stimulate new collagen production under the skin to make the skin smooth and firm. Principle of lymphatic massage stimulation. To drive waste from the body and stimulate blood circulation to solve the problem of uneven orange peel skin around the buttocks, hips and thighs.
Facial Treatments
Program for lifting, tightening the face structure, reduce cheek fat effective prevention of premature wrinkles and restore youthfulness to the skin. Together with massage with lifting technique Stimulate facial muscles.
Carefully designed facials to cleanse, care and tighten the skin with organic products for sensitive skin. Help restore the skin Stimulates collagen. Give your skin a healthy pink glow with aromatherapy facial massage technique and reflexology massage on the face to help fight free radicals and nourish the skin with vitamins and synbiotic microorganisms that are good for the skin. Your skin will look hydrated and firmer and shine completely.
Real gold miracle 99.99% can change damaged skin. To be beautiful within 1 hour with features. That was found metals of pure gold, our pure gold is inspected and certified. Supports that it is pure gold, can be used for face without any adulteration and is truly 99.99% pure gold.
- Reduce inflammation of the skin
- Stimulate the production of collagen
- Antioxidants
- Eliminate toxins and waste
- Inhibit the production of melanin pigment
- Stimulate the creation of new skin cells
Foot Massage
Because good health starts from the toe. Foot massage and foot reflexology not only relax, but also help heal disease as well all 62 nerve endings are reflex points that connect to the organs in the body. Will help stimulate the organs to return to work normally and adjust the balance in the body. This program will include exfoliating scrub with Himalayan salt. In conjunction with foot bath with detox herbs help detoxify. We will use herbs such as Yanang, Benjarong, Buabok, Wan Nang Kham, which is a unique recipe of the shop. Let you feel the authentic luxury foot massage.
Neck, Head & Shoulder Massage
Reflexology helps the body rebalance the circulatory system and relax tight muscles with a unique massage. Massage specially designed to address office syndrome problems for urban people. The stretching technique in conjunction with signal point pressure along with the stretching of the scapula, the back of the neck, truly relax the tight muscles finish off by using Hot Sand (hot sand). As a compress to reduce the injury and loosen the muscles.
Relax the muscles around the neck, shoulders, using the science of Thai massage and reflexology. The head and occipital areas to loosen the muscles reduce headache, stiffness, shoulder blade, shoulder pain, suitable for people with mild to moderate pain, it will be an initial pain relief. Prevents constriction of muscle buildup. That can lead to office syndrome in the future.
Signature
Begin with a body scrub. A product that is specially formulated by Levilla. Organic scurb burst cream followed by a microbial scrub formulated for sensitive skin. It removes impurities and makes the skin softer, smoother to the touch, and relaxes tight muscles with milk massage and vitamin oil to provide deep nourishment. Combining massage techniques to relax the muscles throughout the body. Results after the procedure the skin will be smooth, soft, moisturized and reduce blemishes.
Slimming Treatments
Detox toxins in the body with ozone, the steam does not dry out the skin. Improves blood circulation refreshing body. The skin is radiant, healthy, and helps sweat. Relieve stress relaxing stiff muscles reduce joint and bone pain With healing scent from essential oil to relax the muscles along with good health.
Mon 10:00 AM - 08:00 PM
Tue 10:00 AM - 08:00 PM
Wed 10:00 AM - 08:00 PM
Thu 10:00 AM - 08:00 PM
Fri 10:00 AM - 08:00 PM
Sat 10:00 AM - 08:00 PM
Sun 10:00 AM - 08:00 PM
REVIEWS (written by customers after their visit)

---
4.0
สถานที่และบรรยากาศดี บริการดีค่ะ นวดถึงดี รู้สึกกระชับขึ้น ต้องควบคู่กับการกินอาหาร จะลดได้เร็วมากขึ้น
Rawikan

Rawikan
สถานที่และบรรยากาศดี บริการดีค่ะ นวดถึงดี รู้สึกกระชับขึ้น ต้องควบคู่กับการกินอาหาร จะลดได้เร็วมากขึ้น

Verified Reviews
Visited 26 Feb 2021
4.75
ใช้บริการทั้งที่สาขาพระราม 9 และ สาขาราชพฤกษ์ สถานที่สะอาด พนักงานตอบคำถามได้ดี มืออาชีพ ยิ่งถ้าได้ราคาโปรโมชั่นมา ถือว่าคุ้มสุดๆ แต่ขอแนะนำว่า ที่สาขาพระราม 9 ต้องทำความสะอาดเครื่องอบตัวหน่อยค่ะ คิดว่าอาจใช้มาหลายปี จึงมีคราบดำให้เห็นด้วยตาเปล่าได้
Angsumalin

Angsumalin
ใช้บริการทั้งที่สาขาพระราม 9 และ สาขาราชพฤกษ์ สถานที่สะอาด พนักงานตอบคำถามได้ดี มืออาชีพ ยิ่งถ้าได้ราคาโปรโมชั่นมา ถือว่าคุ้มสุดๆ แต่ขอแนะนำว่า ที่สาขาพระราม 9 ต้องทำความสะอาดเครื่องอบตัวหน่อยค่ะ คิดว่าอาจใช้มาหลายปี จึงมีคราบดำให้เห็นด้วยตาเปล่าได้

Verified Reviews
Visited 25 Feb 2021
5.0
พนักงานน่ารักมากอธิบายทุกขั้นตอนแถมแนะนำบริการอื่นๆร่วมด้วยแล้วจะไปอีกนะคะ
Wichayakorn
Wichayakorn
พนักงานน่ารักมากอธิบายทุกขั้นตอนแถมแนะนำบริการอื่นๆร่วมด้วยแล้วจะไปอีกนะคะ

Verified Reviews
Visited 05 Feb 2021
5.0
ชอบมากค่ะ อบดีมากกกกก รู้สึกเบาตัวเลย
Somm
Somm
ชอบมากค่ะ อบดีมากกกกก รู้สึกเบาตัวเลย

Verified Reviews
Visited 15 Dec 2020
People Also Like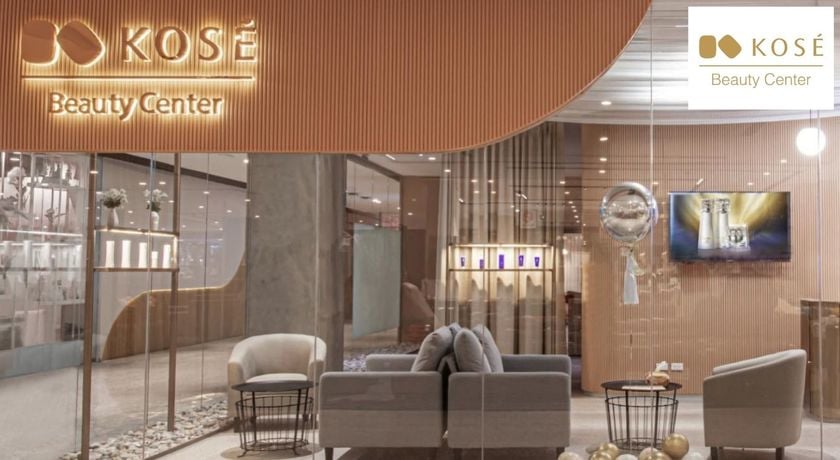 KOSE Beauty Center
163 reviews
Alinda Clinic
1598 reviews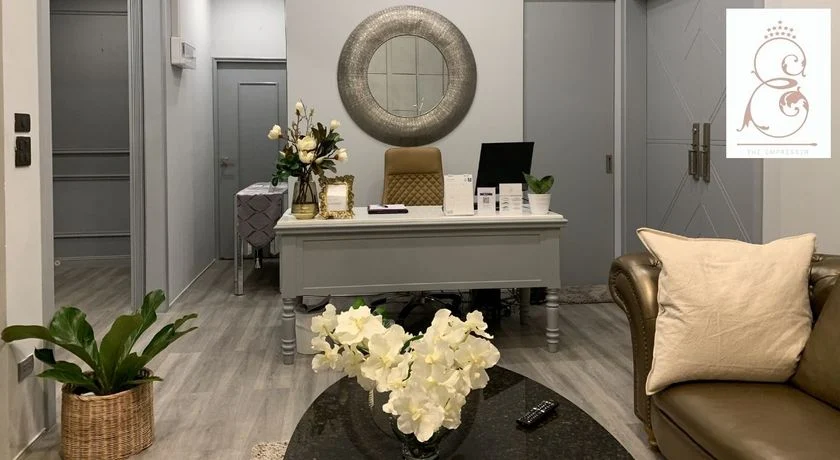 The Empresser (Lash & Brow)
297 reviews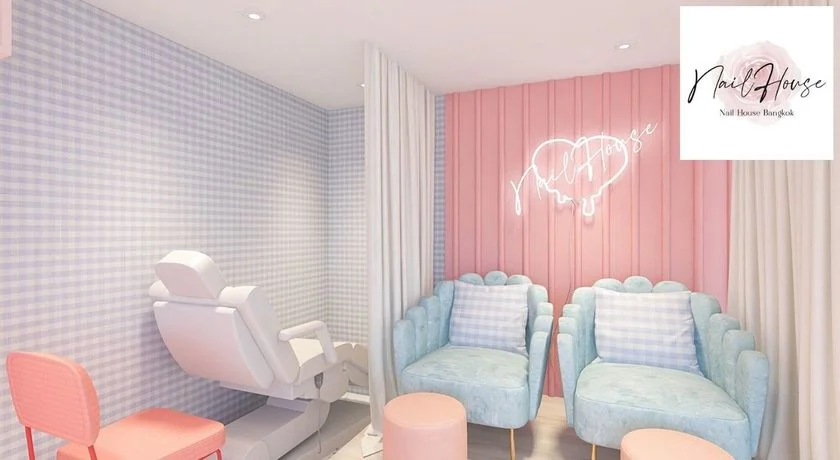 NAIL HOUSE BANGKOK (Asoke Sukhumvit 21)
973 reviews