Book Online at GoWabi - Let's Relax I'm Chinatown
Let's Relax I'm Chinatown
Cash, credit card
$$ (Based on Special Rates from our Partners)
THB
3rd Floor, I'm Chinatown Shopping Complex,(MRT Wat Mangkorn) No.531 Room No.F3-2, Charoenkrung Rd., Pomprab, Pomprabsattrupai, Bangkok 10100
บรรยากาศดีมากๆๆ หมออาจจะดูรีบไปหน่อยเพราะว่าเป
- Noonui
+1
Let's Relax I'm Chinatown is located right in the heart of Bangkok's Chinatown, a favourite spot for many Chinese descendant visitors. The branch is located on the 3rd Floor of I'm Chinatown Shopping Complex, just 100 m walk from MRT Wat Mangkorn. The striking balance of traditional and contemporary Chinese design featuring unique Sino interior design and furniture with Chinese pattern emphasize the ambience of harmony, exotics and conciseness. Truly, a relaxing cozy Sino-Thai atmosphere for local residents and visitors of Bangkok's Chinatow just.
(staff wear mask and gloves during the service)
Both male and female therapists will be randomly selected to provide the services.
Featured Services
THAI MASSAGE is influenced by Chinese and Indian healing arts, which involves a combination of stretching and acupressure techniques. The massages are oil free and performed on a mattress, with loose pajamas are worn. This massage is a back and leg massage only unlike the THAI HERBAL MASSAGE which is a whole body massage.
AROMATHERAPY OIL MASSAGE is an ancient therapeutic method of pressure point massage utilizing essential oils from plants, leaves, and flowers that are applied to the body typically with a Swedish Massage technique, to stimulate blood flow and lymph fluid.
Let's Relax I'm Chinatown
3rd Floor, I'm Chinatown Shopping Complex,(MRT Wat Mangkorn) No.531 Room No.F3-2, Charoenkrung Rd., Pomprab, Pomprabsattrupai, Bangkok 10100
Mon 10:00 AM - 11:45 PM
Tue 10:00 AM - 11:45 PM
Wed 10:00 AM - 11:45 PM
Thu 10:00 AM - 11:45 PM
Fri 10:00 AM - 11:45 PM
Sat 10:00 AM - 11:45 PM
Sun 10:00 AM - 11:45 PM
REVIEWS (written by customers after their visit)

---
5.0
บรรยากาศดีมากๆๆ หมออาจจะดูรีบไปหน่อยเพราะว่าเป็นแพ็คเกจ 1 ชม
Noonui
Noonui
บรรยากาศดีมากๆๆ หมออาจจะดูรีบไปหน่อยเพราะว่าเป็นแพ็คเกจ 1 ชม. น่าจะมี 1.30 ชมให้เลือก แต่น้ำหนักในการนวดของหมอดีมากๆ รวมถึงการให้บริการคุณภาพไม่ต่างจากการไปใช้บริการแบบปกติที่ร้านเลย ใครสะดวกแถวเยาวราชแนะนำเลยค่ะ ไม่ไกลรถไฟฟ้าสถานีวัดมังกร
+1
Aromatherapy Oil Massage

Verified Reviews
Visited 18 Aug 2020
People Also Like
Lashury Eyelash Salon
353 reviews
Let's Relax Onsen Thong Lor
2423 reviews
La Zensa Spa
442 reviews
The Cocktail Clinic
1835 reviews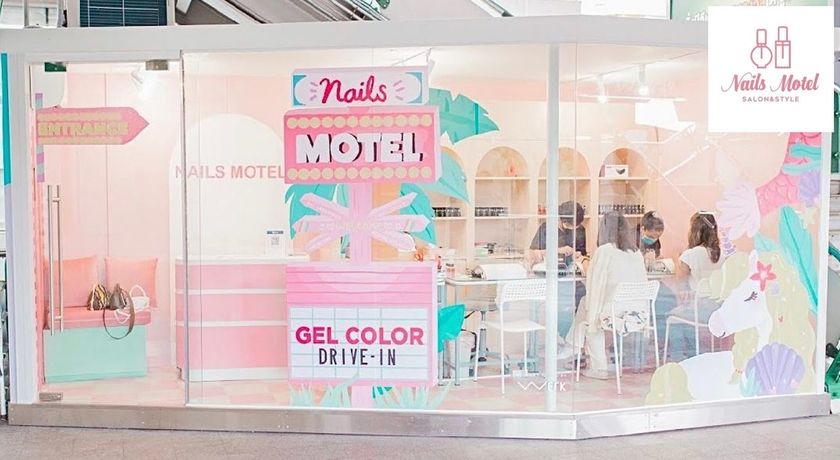 Nails Motel
50 reviews
Let's Relax I'm Chinatown
3rd Floor, I'm Chinatown Shopping Complex,(MRT Wat Mangkorn) No.531 Room No.F3-2, Charoenkrung Rd., Pomprab, Pomprabsattrupai, Bangkok 10100
MON 10:00 AM - 11:45 PM
TUE 10:00 AM - 11:45 PM
WED 10:00 AM - 11:45 PM
THU 10:00 AM - 11:45 PM
FRI 10:00 AM - 11:45 PM
SAT 10:00 AM - 11:45 PM
SUN 10:00 AM - 11:45 PM
Available Payment Methods
People Also Like
Lashury Eyelash Salon
353 reviews
Let's Relax Onsen Thong Lor
2423 reviews
La Zensa Spa
442 reviews
The Cocktail Clinic
1835 reviews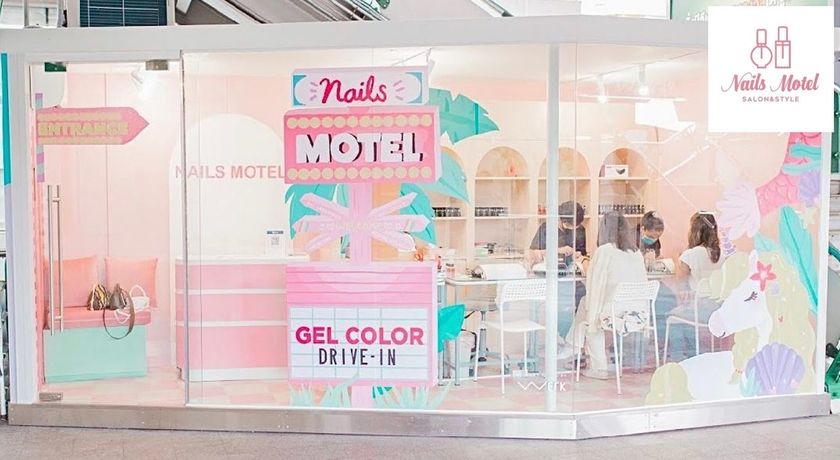 Nails Motel
50 reviews