Book Online at GoWabi - Let's Relax Spa Chiang Mai One Nimman
Let's Relax Spa Chiang Mai One Nimman
Cash, credit card
$$ (Based on Special Rates from our Partners)
THB
Let's Relax One Nimman, Su Thep, Mueang Chiang Mai District, Chiang Mai 50200
ทักษะการนวดดีมาก น้ำหนักการนวดกำลังดี พนักงานเ
- Chinawut
Let's Relax Spa at Chiang Mai One Nimman is conveniently located on the 1st floor spanning onto the 3rd and 4th floor of the One Nimman Shopping Mall, where the new Arts, Culture and Lifestyle Living Space blends in the modern lifestyle with local Chiang Mai unique culture. Let's Relax Chiang Mai One Nimman offers the perfect balance of body and soul. Get pampered with Thai Traditional Massage, Aromatic Oil Massage or other relaxing services by professionally trained staff at Let's Relax Chiang Mai. Simply book your next treatment at Let's Relax Chiang Mai One Nimman online on GoWabi through our application or website and enjoy the relaxing atmosphere. Let's Relax Chiang Mai One Nimman is located on the Nimman Road Junction which is easily accessible by taxis.
(staff wear mask and gloves during the service)
Both male and female therapists will be randomly selected to provide the services.
Featured Services
A must-try massage for foreign travelers. Thai Massage is influenced by Chinese and Indian healing arts, which involves a combination of stretching and acupressure techniques. The massage is oil-free and performed on a mattress, with loose pajamas are worn. Guests finish the treatment with Let's Relax's Cooling Oil that freshens the body for the rest of the day.
An ancient therapeutic method of pressure point massage utilizing essential oils from plants, leaves, and flowers that are applied to the body with a Swedish massage technique. A good treatment to reward yourself after a long day of work or travel, the treatment if found to stimulate blood flow and lymph fluid.
Let's Relax Spa Chiang Mai One Nimman
Let's Relax One Nimman, Su Thep, Mueang Chiang Mai District, Chiang Mai 50200
Mon 10:00 AM - 11:00 PM
Tue 10:00 AM - 11:00 PM
Wed 10:00 AM - 11:00 PM
Thu 10:00 AM - 11:00 PM
Fri 10:00 AM - 11:00 PM
Sat 10:00 AM - 11:00 PM
Sun 10:00 AM - 11:00 PM
REVIEWS (written by customers after their visit)

---
5.0
ทักษะการนวดดีมาก น้ำหนักการนวดกำลังดี พนักงานเรียบร้อย ของว่างเป็นข้าวเหนียวมะม่วงอร่อย
Chinawut
Chinawut
ทักษะการนวดดีมาก น้ำหนักการนวดกำลังดี พนักงานเรียบร้อย ของว่างเป็นข้าวเหนียวมะม่วงอร่อย

Verified Reviews
Visited 20 May 2019
People Also Like
Lashury Eyelash Salon
350 reviews
Let's Relax Onsen Thong Lor
2387 reviews
La Zensa Spa
437 reviews
The Cocktail Clinic
1810 reviews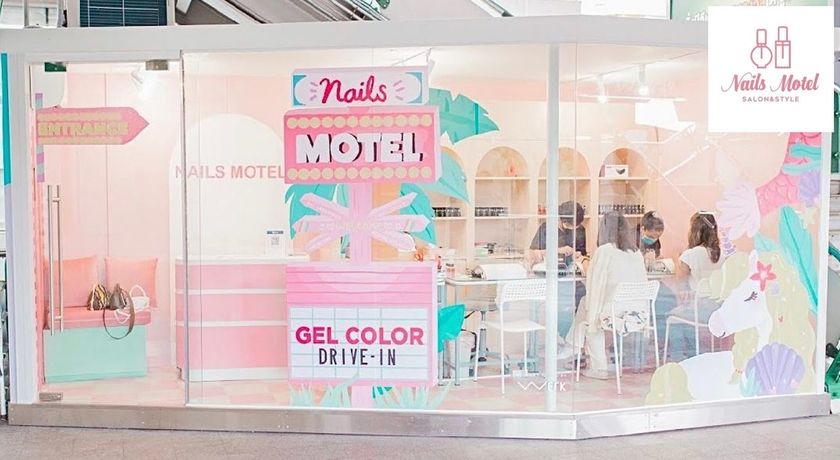 Nails Motel
44 reviews
Let's Relax Spa Chiang Mai One Nimman
Let's Relax One Nimman, Su Thep, Mueang Chiang Mai District, Chiang Mai 50200
MON 10:00 AM - 11:00 PM
TUE 10:00 AM - 11:00 PM
WED 10:00 AM - 11:00 PM
THU 10:00 AM - 11:00 PM
FRI 10:00 AM - 11:00 PM
SAT 10:00 AM - 11:00 PM
SUN 10:00 AM - 11:00 PM
Available Payment Methods
People Also Like
Lashury Eyelash Salon
350 reviews
Let's Relax Onsen Thong Lor
2387 reviews
La Zensa Spa
437 reviews
The Cocktail Clinic
1810 reviews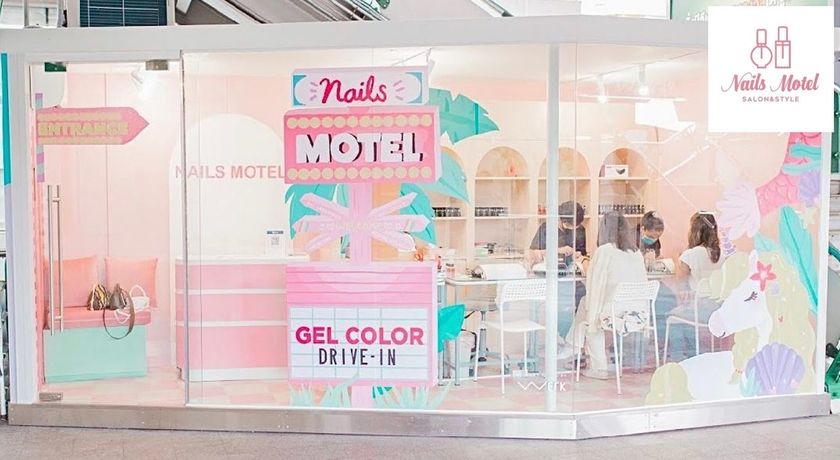 Nails Motel
44 reviews