Book Online at GoWabi - Let's Relax Trang Rua Rasada Hotel
Let's Relax Trang Rua Rasada Hotel
Cash, credit card
$$ (Based on Special Rates from our Partners)
THB
188 Trang-Phattalung Road, Thap Thiang, Mueang Trang District, Trang 92000
With over 20 years experience in the spa industry serving over 6 million customers, we continue our mission of providing all our customers with an excellent authentic Thai spa experience. We always work to improve on our 5 key experiences that we believe will take our customers to the height of relaxation. It's these values that really make us Let's Relax Spa.
• Boutique Design
We want our guests to be immersed the Thainess Experience, thus each branch has a unique interior and exterior designs that are influenced by local background. A visit to the Lanna-themed Let's Relax Spa branch in the North would bring about different sensations to a visit to Samui branch, south of Thailand.
• Siam's three season ambiance
While every branch's design is different, our guests will always remember the same scent or the organic essential oil that we used in our branch. Our 4-hour background music, which is composed exclusively to be used in our spa, will journey our guests through the three seasons of Thailand during each of their visits.
• Professional therapist
Our highly trained therapists have a treasure of experience with modern training and professional license of various messages. All of our therapists are certified by Thailand's Ministry of Health after passing hundreds of hours of training, theoretically and practically. Furthermore, we have the standardized massaging technique for every treatment to make sure that you get the Let's Relax Spa Quality Massage Every Time, Everywhere.
• Finest environment and products
We ensure that our dearest guests receive the finest standard in terms of hygiene and spa product used. It is our policy to change bed linen, towels, pajamas, and other personal products after every treatment. Will also make sure to only use the finest natural oils and herbs on your body, all for the best experience spa of our guests.
• Refreshing Flavors
The final experience is the taste of tropical herbs and fruit. You will always be served a cold pandan welcome drink before your treatment. Once you have finished, refresh yourself with a hot ginger tea, coconut cookies, or mango sticky rice, depending on your chosen treatments. The snack aims to lighten you up and prepare you for the rest of the day.
(staff wear mask and gloves during the service)
Featured Services
A must-try massage for foreign travelers. Thai Massage is influenced by Chinese and Indian healing arts, which involves a combination of stretching and acupressure techniques. The massage is oil-free and performed on a mattress, with loose pajamas are worn. Guests finish the treatment with Let's Relax's Cooling Oil that freshens the body for the rest of the day.
An ancient therapeutic method of pressure point massage utilizing essential oils from plants, leaves, and flowers that are applied to the body with a Swedish massage technique. A good treatment to reward yourself after a long day of work or travel, the treatment if found to stimulate blood flow and lymph fluid.
Let's Relax Trang Rua Rasada Hotel
188 Trang-Phattalung Road, Thap Thiang, Mueang Trang District, Trang 92000
Mon 09:00 AM - 06:00 PM
Tue 09:00 AM - 06:00 PM
Wed 09:00 AM - 06:00 PM
Thu 09:00 AM - 06:00 PM
Fri 09:00 AM - 06:00 PM
Sat 09:00 AM - 08:00 PM
Sun 09:00 AM - 08:00 PM
REVIEWS (written by customers after their visit)

---
People Also Like
Lashury Eyelash Salon
349 reviews
Let's Relax Onsen Thong Lor
2385 reviews
La Zensa Spa
437 reviews
The Cocktail Clinic
1809 reviews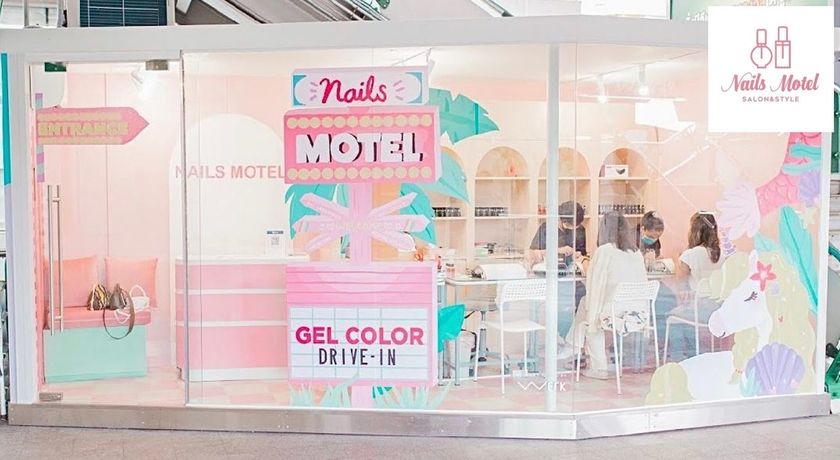 Nails Motel
44 reviews
Let's Relax Trang Rua Rasada Hotel
188 Trang-Phattalung Road, Thap Thiang, Mueang Trang District, Trang 92000
MON 09:00 AM - 06:00 PM
TUE 09:00 AM - 06:00 PM
WED 09:00 AM - 06:00 PM
THU 09:00 AM - 06:00 PM
FRI 09:00 AM - 06:00 PM
SAT 09:00 AM - 08:00 PM
SUN 09:00 AM - 08:00 PM
Available Payment Methods
People Also Like
Lashury Eyelash Salon
349 reviews
Let's Relax Onsen Thong Lor
2385 reviews
La Zensa Spa
437 reviews
The Cocktail Clinic
1809 reviews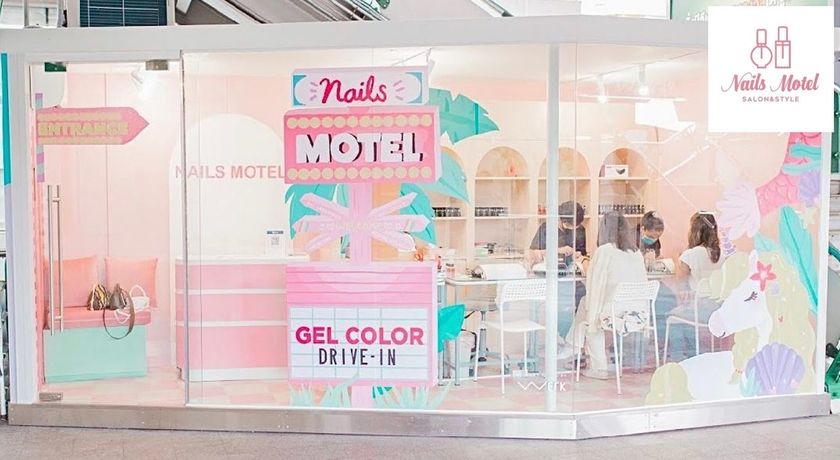 Nails Motel
44 reviews