Book Online at GoWabi - Marie France
Marie France
Cash, credit card
$$ (Based on Special Rates from our Partners)
THB
28 Bangna-Trad 25 Bangna-Nua Bangna BKK 10260
Marie France สถาบันลดนำหนักและกระชับสัดส่วน รายแรก ๆ ของโลก ด้วยประสบการณ์กว่า 30 ปี มีสาขาอยู่ในหลายประเทศ อาทิ ฮ่องกง สิงคโปร์ อินโดนีเซีย มาเก๊า มาเลเซีย ฟิลิปปินส์ และไทย หลากหลายแพ็กเกจมีที่ให้คุณเลือกสรร พร้อมนวัตกรรมทันสมัยได้รับการยอมรับในระดับสากล และแพทย์ผู้เชี่ยวชาญที่ดูแลผิวพรรณคุณด้วยความเอาใจใส่
Terms & Conditions:
• All purchases and treatments are non-refundable and cannot be amended.
• These vouchers cannot be used with other promotions.
• Please note that any changes to the promotions can be made without prior notice.
• Please show voucher through email or GoWabi application at the shop before your service to collect voucher details and for verification.
• These promotions can be used at Marie France from Monday-Friday 10.00-20.00 and Saturday-Sunday 10.00-17.00
• To make an appointment please book 1 days in advance.
• For more detailed information please contact Marie France 4 branches
• Vouchers can be cancelled and refunded within 7 days of purchase.
รายละเอียด:
• ไม่สามารถแลกเปลี่ยนเป็นเงินสดได้
• ไม่สามารถใช้ร่วมกับรายการ Promotions ส่งเสริมการขายอื่นได้
• กรุณาแสดงคูปองจากทางอีเมลหรือ GoWabi แอพพลิเคชั่นให้กับพนักงานเพื่อทำการใส่รหัสก่อนเข้าใช้บริการ
• สามารถใช้ได้ที่ Marie France จันทร์-ศุกร์ 10.00-20.00 น. เสาร์-อาทิตย์ 10.00-17.00
• ก่อนเข้าใช้บริการ กรุณาโทรจองคิวล่วงหน้าอย่างน้อย 1 วัน
• ขอสงวนสิทธิ์ในการเปลี่ยนแปลงเงื่อนไขโดยไม่ต้องแจ้งให้ทราบล่างหน้า
• สอบถามข้อมูลเพิ่มเติมได้ที่ Marie France 4 สาขา
• ดีลนี้สามารถยกเลิกได้ภายใน 7 วันนับจากวันที่ซื้อ
Branches:
- เซ็นทรัลลาดพร้าว โซนทาวว์เวอร์ ชั้น 7 โทร 02-937-2191
- บางนา คอมเพล็กซ์ โทร 02-744-0796
Body Treatments
Break down fat at the freezing point by Cryolipolysis Treatment, focusing on doing specific points to see good results and see results as soon as treated.
Stimulates the production of collagen, increases skin elasticity, and break down deep fat layers.
Facial
Get dewy, taut, and glowy healthy skin from within
V Shape face without surgery
Slimming, increasing collagen, and eliminating excess fat
Marie France
28 Bangna-Trad 25 Bangna-Nua Bangna BKK 10260
Mon 10:00 AM - 08:00 PM
Tue 10:00 AM - 08:00 PM
Wed 10:00 AM - 08:00 PM
Thu 10:00 AM - 08:00 PM
Fri 10:00 AM - 08:00 PM
Sat 10:00 AM - 05:00 PM
Sun 10:00 AM - 05:00 PM
REVIEWS (written by customers after their visit)

---
People Also Like
Lashury Eyelash Salon
348 reviews
Let's Relax Onsen Thong Lor
2381 reviews
La Zensa Spa
437 reviews
The Cocktail Clinic
1806 reviews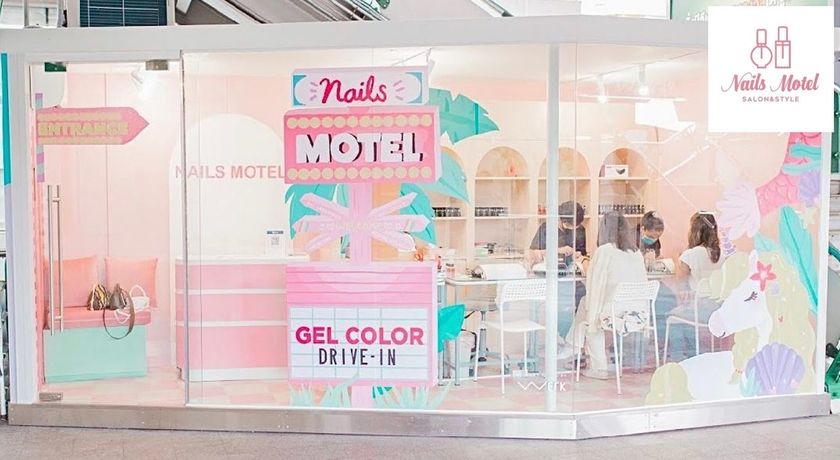 Nails Motel
44 reviews
Marie France
28 Bangna-Trad 25 Bangna-Nua Bangna BKK 10260
MON 10:00 AM - 08:00 PM
TUE 10:00 AM - 08:00 PM
WED 10:00 AM - 08:00 PM
THU 10:00 AM - 08:00 PM
FRI 10:00 AM - 08:00 PM
SAT 10:00 AM - 05:00 PM
SUN 10:00 AM - 05:00 PM
Available Payment Methods
People Also Like
Lashury Eyelash Salon
348 reviews
Let's Relax Onsen Thong Lor
2381 reviews
La Zensa Spa
437 reviews
The Cocktail Clinic
1806 reviews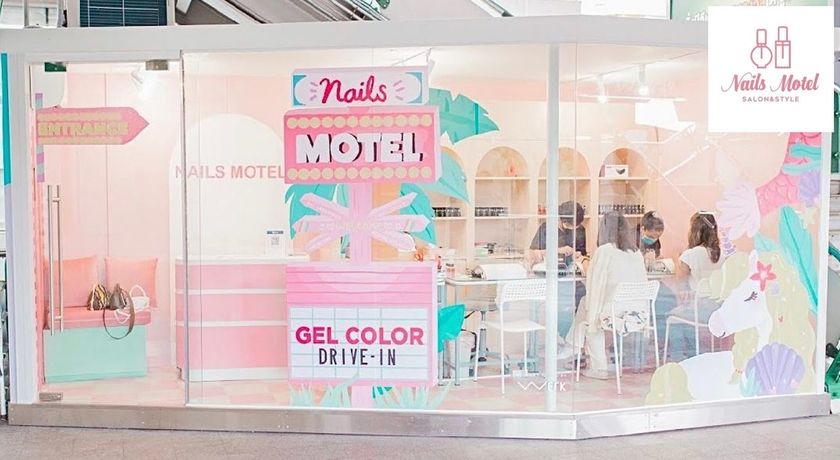 Nails Motel
44 reviews