Book Online at GoWabi - MASTERPIECE HAIR COLOR
MASTERPIECE HAIR COLOR
Cash, credit card
$$ (Based on Special Rates from our Partners)
THB
For You Park 341 A106 masterpiece hair color Debaratana Road, Bangna ,Bangkok 10260
ร้านสวยสะอาด ตัดกับช่างปูตัดละเอียดมากๆ ประทับ

- Panisa

บริการดี ใส่ใจรายละเอียดมากค่า

- Warun

พี่ๆน่ารักดีค่ะ แต่น้ำร้อนไปนิดนึงเวลาสระผม โด

- Supaporn
Masterpiece hair color is salon by having services for customers to cut, digital perm, hair colors, straighten and treatment with organic products.We have professional for service and take care customers.Our shop located on Bangna in For you park project.
Hair Straight
straigthen of hair for damaged hair  and treatment by using ATS products from Korea to make your hair healthy and free hair cut.
Shampoo
Hair design and haircut with organic product from Natulique brand to suit for every hair conditions and have blow dry services for all hair length.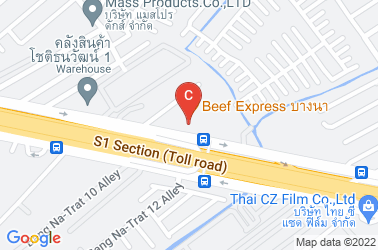 MASTERPIECE HAIR COLOR
For You Park 341 A106 masterpiece hair color Debaratana Road, Bangna ,Bangkok 10260
Mon 10:00 AM - 08:00 PM
Tue 10:00 AM - 08:00 PM
Wed 10:00 AM - 08:00 PM
Thu 10:00 AM - 08:00 PM
Fri 10:00 AM - 08:00 PM
Sat 10:00 AM - 08:00 PM
Sun 10:00 AM - 08:00 PM
REVIEWS (written by customers after their visit)

---
5.0
ร้านสวยสะอาด ตัดกับช่างปูตัดละเอียดมากๆ ประทับใจมากค่ะ
Panisa
Panisa
ร้านสวยสะอาด ตัดกับช่างปูตัดละเอียดมากๆ ประทับใจมากค่ะ

Verified Reviews
Visited 15 Apr 2021
5.0
บริการดี ใส่ใจรายละเอียดมากค่า
Warun

Warun
บริการดี ใส่ใจรายละเอียดมากค่า

Verified Reviews
Visited 15 Apr 2021
5.0
พี่ๆน่ารักดีค่ะ แต่น้ำร้อนไปนิดนึงเวลาสระผม โดยรวมแล้วถือว่า โอเคค่ะ
Supaporn
Supaporn
พี่ๆน่ารักดีค่ะ แต่น้ำร้อนไปนิดนึงเวลาสระผม โดยรวมแล้วถือว่า โอเคค่ะ

Verified Reviews
Visited 15 Apr 2021
4.0
พนักงานบริการดี สะอาด เดินทางสะดวกมีที่จอดรถ
ภัทรพร

ภัทรพร
พนักงานบริการดี สะอาด เดินทางสะดวกมีที่จอดรถ

Verified Reviews
Visited 12 Apr 2021
5.0
ร้านสะอาด ชอบน้ำยาออแกนิคค่ะ
นุศรา

นุศรา
ร้านสะอาด ชอบน้ำยาออแกนิคค่ะ

Verified Reviews
Visited 10 Apr 2021
4.0
พนักงานสุภาพ บริการดีค่ะ ตัวทรีทเมนยังไม่ค่อยรู้สึกแตกต่างจากสระธรรมดาเท่าไหร่
Pacharaporn

Pacharaporn
พนักงานสุภาพ บริการดีค่ะ ตัวทรีทเมนยังไม่ค่อยรู้สึกแตกต่างจากสระธรรมดาเท่าไหร่

Verified Reviews
Visited 09 Apr 2021
5.0
ดีมากค่ะ บริการดีตั้งแต่เข้าร้าน ช่างละเอียด ทำออกมาทรงสวยมากค่ะ ร้านหอมสะอาด จองคิวง่ายสะดวก ส่งไลน์ไปสอบถาม ตอบตลอดเวลาเลยค่ะ แนะนำดีมากจรกระทั่งตอนออกจากร้านฝนตกร้านก็ไปเรียกแท็กซี่ให้เข้ามารับ ดางร่มไปส่งที่รถบริการดีมากๆร่ะประทับ ครั้งหน้าจะไปใช้บริการอีกแน่นอนค่ะ
ธันยธร

ธันยธร
ดีมากค่ะ บริการดีตั้งแต่เข้าร้าน ช่างละเอียด ทำออกมาทรงสวยมากค่ะ ร้านหอมสะอาด จองคิวง่ายสะดวก ส่งไลน์ไปสอบถาม ตอบตลอดเวลาเลยค่ะ แนะนำดีมากจรกระทั่งตอนออกจากร้านฝนตกร้านก็ไปเรียกแท็กซี่ให้เข้ามารับ ดางร่มไปส่งที่รถบริการดีมากๆร่ะประทับ ครั้งหน้าจะไปใช้บริการอีกแน่นอนค่ะ

Verified Reviews
Visited 04 Apr 2021
5.0
พนักงานแนะนำดีมาก ตัดผมละเอียด และดัดผมออกมาได้เข้ากับหน้าเลยค่ะ แนะนำเลย
ภัทรภร

ภัทรภร
พนักงานแนะนำดีมาก ตัดผมละเอียด และดัดผมออกมาได้เข้ากับหน้าเลยค่ะ แนะนำเลย

Verified Reviews
Visited 04 Apr 2021
5.0
ี้ครั้งนี้เป็นครั้งที่2แล้วค่ะสำหรับการตัดผมปีนี้กับร้านนี้ ถูกใจเหมือนเดิม เป็นร้านประจำไปเลย
Bari

Bari
ี้ครั้งนี้เป็นครั้งที่2แล้วค่ะสำหรับการตัดผมปีนี้กับร้านนี้ ถูกใจเหมือนเดิม เป็นร้านประจำไปเลย

Verified Reviews
Visited 05 Apr 2021
5.0
ร้านสะอาด บริการดี ใส่ใจในการตัดผมดีมากค่ะ
Anyapach

Anyapach
ร้านสะอาด บริการดี ใส่ใจในการตัดผมดีมากค่ะ

Verified Reviews
Visited 03 Apr 2021
People Also Like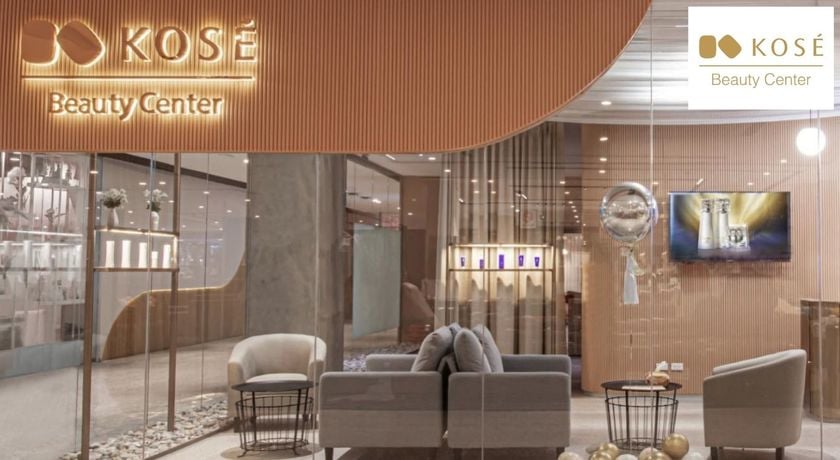 KOSE Beauty Center
163 reviews
Alinda Clinic
1598 reviews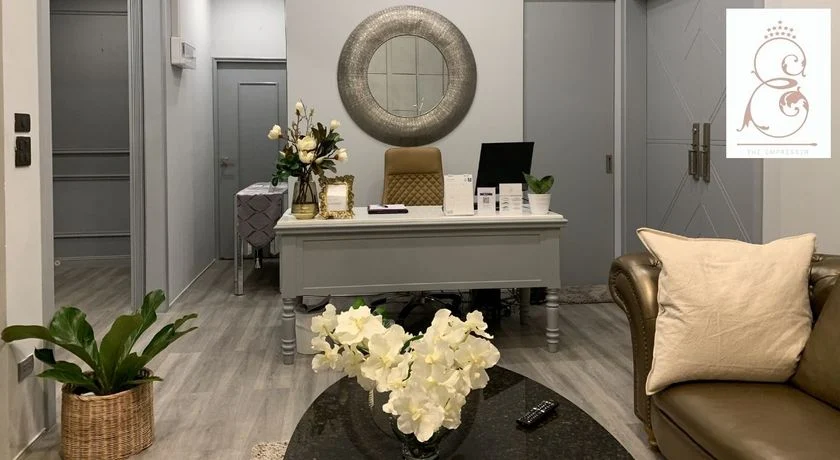 The Empresser (Lash & Brow)
297 reviews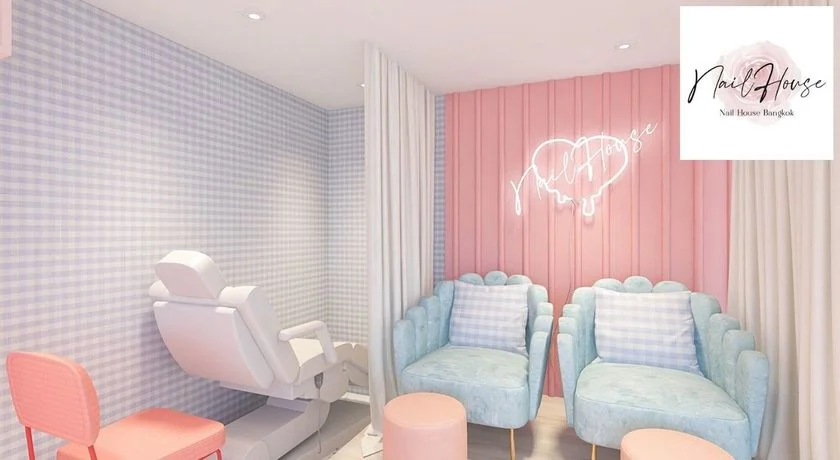 NAIL HOUSE BANGKOK (Asoke Sukhumvit 21)
973 reviews