Book Online at GoWabi - Medical Line Lab
Medical Line Lab
Cash, credit card
$$ (Based on Special Rates from our Partners)
THB
2778 Drive-in Shopping Center, Soi 3, Ladprao 130, Lat Phrao Road, Khlong Chan, Bang Kapi, Bangkok 10240
Quality policy
"Is committed to providing health check-up services And analyze With accuracy, timely reporting results To meet the needs of customers With development Continuous quality improvement. "ISO 9001: 2015
Medical Laboratory Analysis Center, Medical Lab Company Limited, founded in 1996, providing over 24 years of analysis services, adhering to accurate work, providing full service to hospitals, clinics, limited companies, factories. Industry, school, hotel, pre-attendance inspection, And the general public
Throughout the years, Medical Lab Company Limited has developed operational systems in both management and And quality control of the laboratory for the analysis of medical technicians Precision Accuracy of analysis tools By participating in the Internal Control & External Control (EQAC from Mahidol University) project.
Terms & Conditions:
• This voucher can be used within 2 month after purchase.
• All purchases and treatments cannot be amended.
• These vouchers cannot be used with other promotions.
• Show your voucher from email or GoWabi app for verification
• Appointment has to be booked in advance. The shop contact details will be available in your "GoWabi's Booking Confirmation email or My Booking page"
Medical Line Lab
2778 Drive-in Shopping Center, Soi 3, Ladprao 130, Lat Phrao Road, Khlong Chan, Bang Kapi, Bangkok 10240
Mon 08:00 AM - 05:00 PM
Tue 08:00 AM - 05:00 PM
Wed 08:00 AM - 05:00 PM
Thu 08:00 AM - 05:00 PM
Fri 08:00 AM - 05:00 PM
Sat 08:00 AM - 12:00 PM
REVIEWS (written by customers after their visit)

---
People Also Like
Lashury Eyelash Salon
360 reviews
Let's Relax Onsen Thong Lor
2472 reviews
La Zensa Spa
452 reviews
The Cocktail Clinic
1875 reviews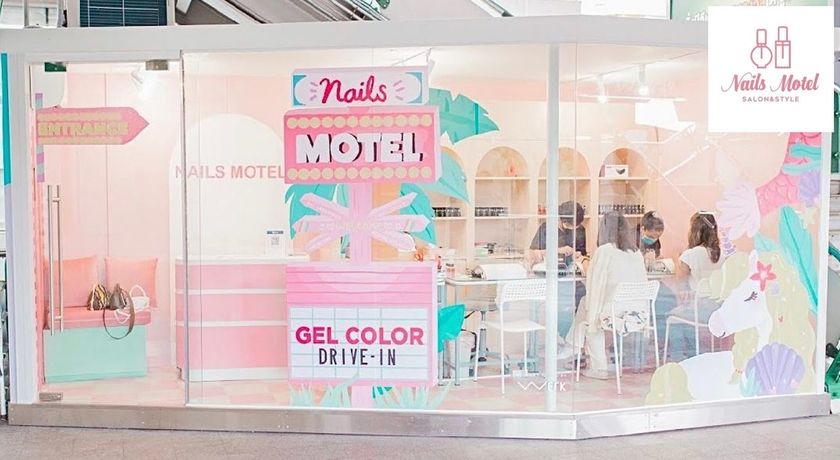 Nails Motel
60 reviews
Medical Line Lab
2778 Drive-in Shopping Center, Soi 3, Ladprao 130, Lat Phrao Road, Khlong Chan, Bang Kapi, Bangkok 10240
MON 08:00 AM - 05:00 PM
TUE 08:00 AM - 05:00 PM
WED 08:00 AM - 05:00 PM
THU 08:00 AM - 05:00 PM
FRI 08:00 AM - 05:00 PM
SAT 08:00 AM - 12:00 PM
Available Payment Methods
People Also Like
Lashury Eyelash Salon
360 reviews
Let's Relax Onsen Thong Lor
2472 reviews
La Zensa Spa
452 reviews
The Cocktail Clinic
1875 reviews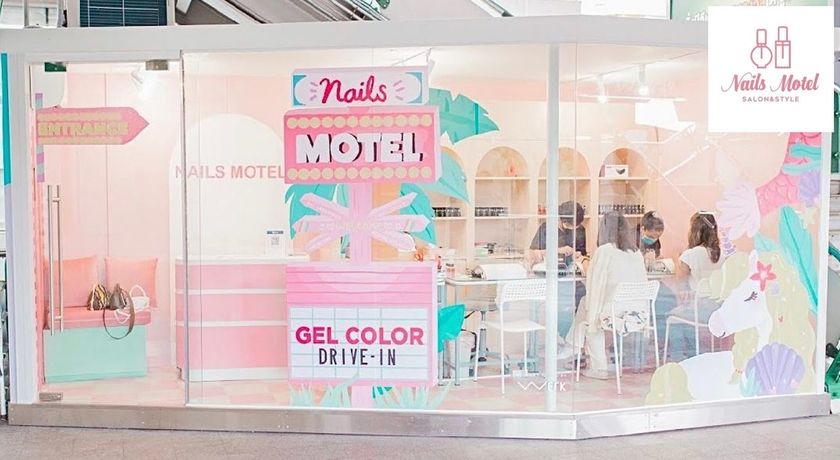 Nails Motel
60 reviews