Book Online at GoWabi - Millennium Anti Aging Clinic
Millennium Anti Aging Clinic
Cash, credit card
$$$
THB
90 Sathon Rd, Silom, Bang Rak, Bangkok 10500
Millennium Anti Aging Clinic offers healthcare and beauty consultation with our medical team and professionals for ideal results. Our clinic has high-technology standard equipment covering both health and beauty issues including treatments, laser, lifting, acne solution, etc. Millennium Anti Aging Clinic "Beyond Health Beyond Beauty" delivers true beauty from inside. We are easily accessed by BTS Chong Nonsi exit 2.
Terms & Conditions:
• This voucher can be used within 2 month after purchase.
• All purchases and treatments cannot be amended.
• These vouchers cannot be used with other promotions.
• Show your voucher from email or GoWabi app for verification
• Appointment has to be booked in advance. The shop contact details will be available in your "GoWabi's Booking Confirmation email or My Booking page"
บท็อกซ์
Advantage after getting this service is for facial lifting and wrinkle reduction because the clinic use the premium บท็อกซ์ from Korea that is the same standard with USA, ensure quality, result and safety. The typical technique is usually used in Korea for create a face of natural look.
Facial Treatments
This face treatment is suitable for dry skin person, which negatively affect when you daily make up. Infusion is the transmission of substances and vitamins into the skin by stimulating the protein into the skin with appropriate frequency and duration. Therefore, micro channel will be created, which helps the liquid directly absorb to the skin. Vitamins are collagen, elastin, vitamin c, vegetable tensor and mimosa tenuiflora. This treatment is safe and hurtless.
Increasing Firming, Collagen building, Anti Aging that is pushing vitamins into the skin layer by use of electricity (IONWAVE), which is the frequency and duration of appropriate discharge current causes the new arrangement is a small space (Micro channel) up the wall to get the vitamins you want, then the cell walls will return to normal with treatment. A powerful Infusion of much higher than general treatment because you can push the substance in a quantity greater than and down into the skin to a depth more than without pain to help reduce wrinkles (Minimizing fine lines and wrinkles), stimulating the skin (Skin Rejuvenation) and tighten facial and body skin (Skin tightening for face and body)
Laser Treatments
The Fotona Skin Resurface (3000 shots/each) for reduce acne problem with no pain
* Reduce inflammation acne and keep it dry (Since first time)
* Stimulate the collagen to decrease Atrophic scar
* Decrease the dark acne scar
* Improve the hair pores to be smaller also increase lightening skin
The Fotona Skin Resurface 5 (3000 shots/each) for reduce acne problem with no pain
* Reduce inflammation acne and keep it dry (Since first time)
* Stimulate the collagen to decrease Atrophic scar
* Decrease the dark acne scar
* Improve the hair pores to be smaller also increase lightening skin
The Laser service for coverage 4 problems,The lifting face, stimulate collagen and toning the skin also smooth skin. **Free for Chubby Neck Fotona 60-min including
1. SmoothLift Inner-Oral
2. Frac 3 Rejuvenation
3. PIANO Skin Tightening
4. Superficial Laser Peel
5. Eye Wrinkle
6. Lip Lase
Millennium Anti Aging Clinic
90 Sathon Rd, Silom, Bang Rak, Bangkok 10500
Mon 09:00 AM - 06:00 PM
Tue 09:00 AM - 06:00 PM
Wed 09:00 AM - 06:00 PM
Thu 09:00 AM - 06:00 PM
Fri 09:00 AM - 06:00 PM
Sat 09:00 AM - 12:00 PM
REVIEWS (written by customers after their visit)

---

Kumi
สะอาด และเป็นกันเองค่ะให้คำแนะนำดีมากค่ะ
Snow White Vitamin Drip (1 time)

Verified Reviews
Visited 13 Nov 2019

Kumi
การบริการดีมาก สะอาดมาก ราคาเหมาะสมค่ะ
Snow White Vitamin Drip (1 time)

Verified Reviews
Visited 13 Nov 2019

Kumi
เดินทางสบาย ดีมากค่ะ
Fat Burn Infusion Vitamin Drip (1 time)

Verified Reviews
Visited 13 Nov 2019

Kumi
พนักงานใจดี และสะอาดมากค่ะ มีความเป็นส่วนตัว
Snow White Vitamin Drip (1 time)

Verified Reviews
Visited 13 Nov 2019
People Also Like
Raku Spa Bangkok
No reviews yet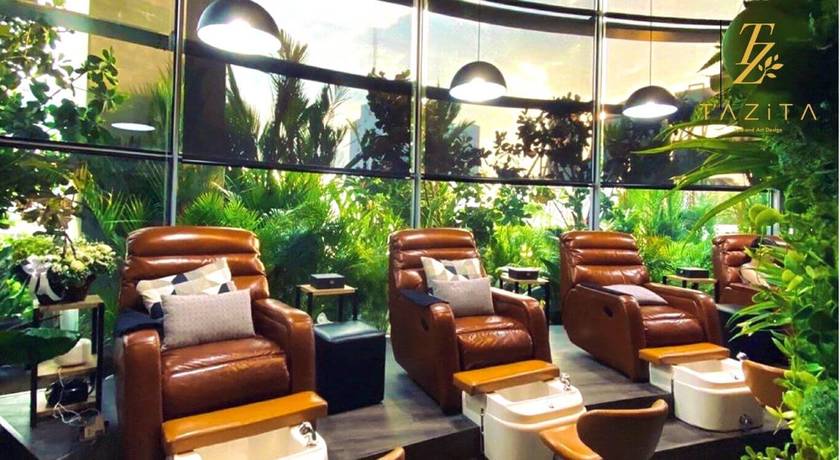 TAZiTA Spa and Art Design
12 reviews
Dzen Onsen and Spa
No reviews yet
DK Clinic
41 reviews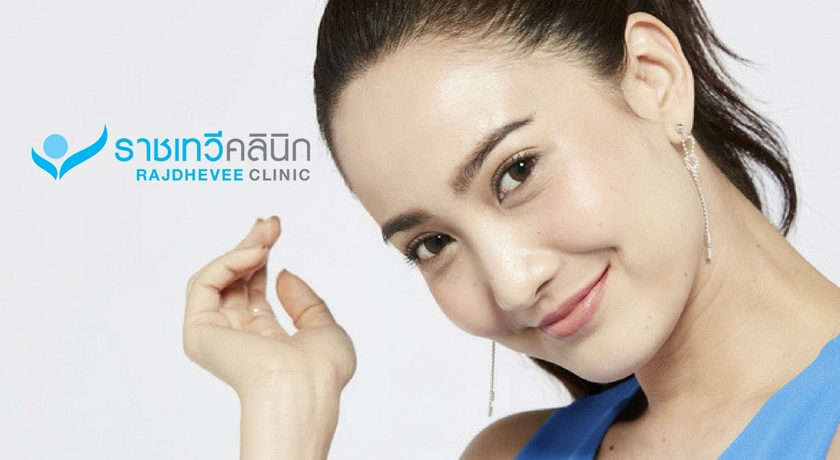 Rajdhevee Clinic
12 reviews
Millennium Anti Aging Clinic
90 Sathon Rd, Silom, Bang Rak, Bangkok 10500
MON 09:00 AM - 06:00 PM
TUE 09:00 AM - 06:00 PM
WED 09:00 AM - 06:00 PM
THU 09:00 AM - 06:00 PM
FRI 09:00 AM - 06:00 PM
SAT 09:00 AM - 12:00 PM
Available Payment Methods
People Also Like
Raku Spa Bangkok
No reviews yet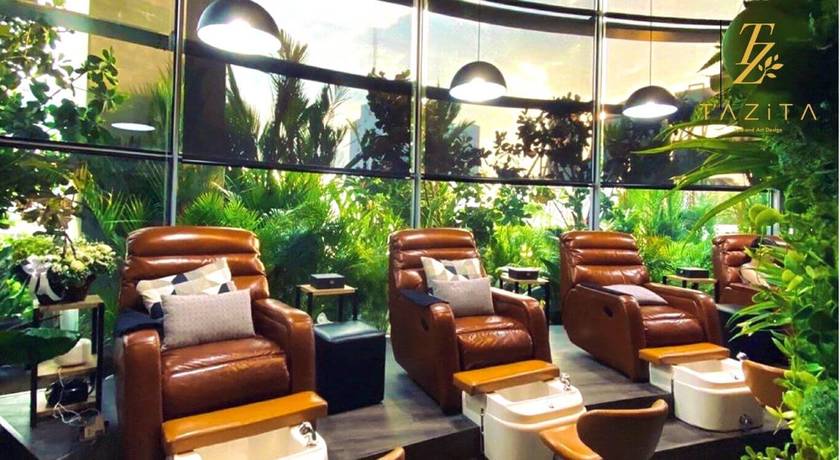 TAZiTA Spa and Art Design
12 reviews
Dzen Onsen and Spa
No reviews yet
DK Clinic
41 reviews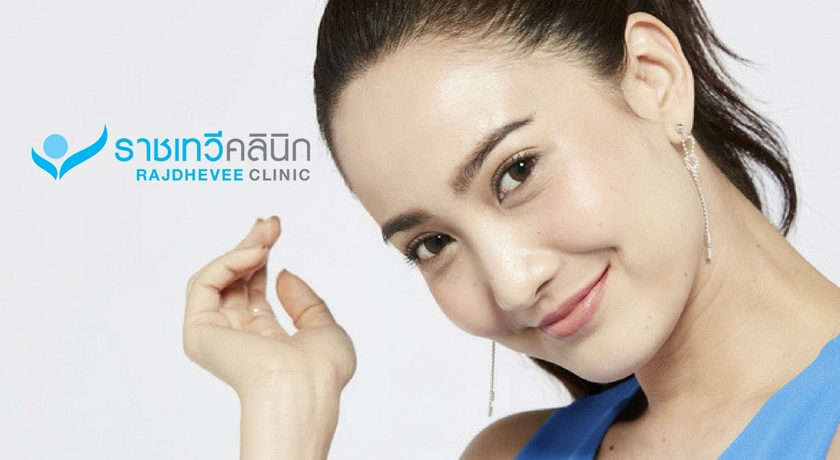 Rajdhevee Clinic
12 reviews