Book Online at GoWabi - Nadlada Clinic
Nadlada Clinic
Cash, credit card
$$$
THB
486/105 Phetchaburi Rd, Khwaeng Thanon Phetchaburi, Khet Ratchathewi, Krung Thep Maha Nakhon 10400
Nadlada Clinic (นาถลดา คลินิก) ผู้ให้บริการด้านความงาม ที่ให้คุณพึงพอใจกับการบริการที่เต็มเปี่ยมไปด้วยคุณภาพ ด้วยประสบการณ์ทางการแพทย์และการเป็นผู้เชี่ยวชาญด้านความงามโดยตรง ให้คุณเลือกสวยได้ ตามแบบฉบับของสโลแกนที่ว่า "เลือกที่ใช่ ยังไงก็สวย" ให้บริการทั้ง 2 สาขา ได้แก่สาขาราชเทวี และสาขาสะพานควาย ที่เดินทางสะดวกด้วยรถไฟฟ้า BTS
ให้คุณมั่นใจกับบริการดูแลผิวพรรณและความงาม ด้วยใช้เวชภัณฑ์ที่ได้มาตรฐาน และยังมีห้องปฏิบัติการ และเครื่องมือที่สะอาด ทันสมัย ทำให้คุณมั่นใจในคุณภาพและผลลัพธ์อย่างถึงที่สุด ด้วยราคาที่สมเหตุสมผล
Nadlada Clinic provides the excellent medical beauty service with professionals and experts in aesthetics. With the slogan "Choose Right, Absolute Elegant" programmes can be selected suitably to your needs. Our 2 branches located near BTS stations, Saphankwai and Ratchathewi, which are convenient to visit.
Moreover, our the standard medical instruments, operating room, sterile techniques, and FDA approved medical supplies can definitely assure the quality and safety and achieve best results with reasonable price.

Terms & Conditions:
• Customers must use the vouchers within 6 months after the first use.
• 1 voucher can be used per person per package. The same voucher cannot be reused.
• These services depend on each person individually and may not work the same on everyone.
• These vouchers are not transferable and cannot be used for more than one person.
• These prices have not included the anesthetic and other medications, please contact the clinic directly for more information.
• These vouchers are reserved for those who have advanced booking.
• To book an appointment or for more detailed information please contact the clinic at 02 023 7131 Ratchathewi / 02 279 4489 Saphan Kwai
• Open daily from 10:00 – 21:00, for public holidays please contact the clinic directly.
• For cancellation and amendments to your booking please inform the clinic 24 hours in advance.
• These vouchers can be given as a gift voucher to family and friends.
• These vouchers can be cancelled within 7 days of purchase.
รายละเอียด:
• ลูกค้าสามารถเข้ารับบริการให้ครบจำนวนครั้งภายในระยะเวลา 6 เดือน หลังจากที่เข้ารับบริการครั้งแรกแล้ว
• ใช้คูปองได้ 1 ใบ/ ท่าน/ แพ็กเกจ ไม่สามารถใช้คูปองซ้ำในแพ็กเกจเดิมได้
• ผลลัพธ์ของการรักษาขึ้นอยู่กับลักษณะทางกายภาพและสภาพผมของแต่ละบุคคล
• ไม่สามารถโอนหรือเปลี่ยนให้ผู้อื่นใช้สิทธิ์แทน หลังจากลงทะเบียนแล้ว
• คูปองไม่รวมค่ายาชาและยารับประทาน กรุณาสอบถามกับทางคลินิกโดยตรง
• สงวนสิทธิ์การให้บริการเฉพาะผู้ที่โทรจองล่วงหน้าเท่านั้น
• ต้องโทรนัดหมายล่วงหน้าก่อนเข้ารับการบริการ หรือสอบถามข้อมูลเพิ่มเติมได้ที่ 02 023 7131 ราชเทวี / 02 279 4489 สะพานควาย
• เปิดบริการทุกวัน: 10.00 - 21.00 น. สำหรับวันหยุดอื่นๆ กรุณาสอบถามกับทางคลินิกโดยตรง
• หากต้องการยกเลิกหรือเลื่อนการนัดหมาย ต้องแจ้งล่วงหน้าอย่างน้อย 1 วัน มิฉะนั้น จะไม่สามารถเปลี่ยนแปลงได้
• คูปองนี้สามารถให้ผู้อื่นใช้แทนหรือมอบเป็นของขวัญได้
• ดีลนี้สามารถยกเลิกได้ภายใน 7 วันนับจากวันที่ซื้อ
Featured Services
เลเซอร์กำจัดขนถาวรด้วย Gentle Yag (Korea) บริเวณ รักแร้ 6 ครั้ง
เลเซอร์กำจัดขนถาวรด้วย Gentle Yag (Korea) บริเวณ หนวด 3 ครั้ง
เลเซอร์กำจัดขนถาวรด้วย Gentle Yag (Korea) บริเวณ Whole Bikini 3 ครั้ง
Nadlada Clinic
486/105 Phetchaburi Rd, Khwaeng Thanon Phetchaburi, Khet Ratchathewi, Krung Thep Maha Nakhon 10400
Mon 10:00 AM - 09:00 PM
Tue 10:00 AM - 09:00 PM
Wed 10:00 AM - 09:00 PM
Thu 10:00 AM - 09:00 PM
Fri 10:00 AM - 09:00 PM
Sat 10:00 AM - 09:00 PM
Sun 10:00 AM - 09:00 PM
REVIEWS (written by customers after their visit)

---
Arunrat Walitsarangkul
Posted 9 Hours ago
4/5 ค่ะ บริการดี พนักงานสุภาพ แต่ไม่มีแจ้งในเว็บ/ตอนโทรนัดว่าต้อง print ใบจอง เลยต้องเดินออกไปหาร้าน print แถวนั้น
Underarm Gentle Yag (6 Times)

Verified Reviews
Visited 05/22/2018
Yupaporn Zuyu
Posted 45 Days ago
5
Whole Bikini Gentle Yag (3 Times)

Verified Reviews
Visited 03/30/2018
พิณทิพย์ สูญสิ้นภัย
Posted 48 Days ago
ระดับคะแนน 5 รู้สึกสะดวก ง่ายมาก
Underarm Gentle Yag (6 Times)

Verified Reviews
Visited 04/03/2018
Pabhada Jaroonchaikanakit
Posted 116 Days ago
ซื้อเลเซอร์กำจัดขน ใต้วงแขน รู้สึกว่า ขนแทบจะไม่ขึ้นใหม่เลย บริเวณบางส่วนของเก่ายาวขึ้นนิดหน่อย บริการดีมาก เลย ซื้อเพิ่มเลเซอร์กำจัดขนบริเวณหนวด คุณหมอใจดีแถมบริเวณคางให้ด้วย ร้านสะอาดมาก แต่ที่จอดรถลำบาก
Underarm Gentle Yag (6 Times)

Verified Reviews
Visited 01/25/2018
People Also Like
Genesis Klinik
4 reviews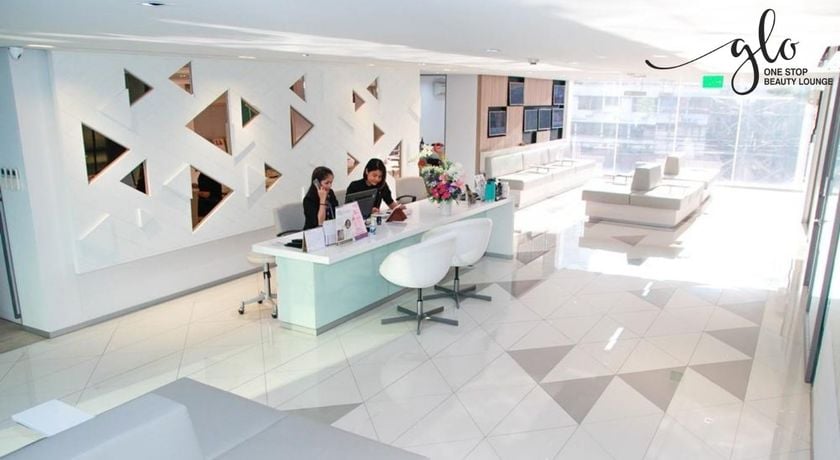 GLO One Stop Beauty Lounge by APEX
0 reviews
Borisud Pure Spa by Mode Sathorn Hotel
48 reviews
Let's Relax Onsen Thong Lor
123 reviews
Nadlada Clinic
486/105 Phetchaburi Rd, Khwaeng Thanon Phetchaburi, Khet Ratchathewi, Krung Thep Maha Nakhon 10400
MON 10:00 AM - 09:00 PM
TUE 10:00 AM - 09:00 PM
WED 10:00 AM - 09:00 PM
THU 10:00 AM - 09:00 PM
FRI 10:00 AM - 09:00 PM
SAT 10:00 AM - 09:00 PM
SUN 10:00 AM - 09:00 PM
Available Payment Methods
People Also Like
Genesis Klinik
4 reviews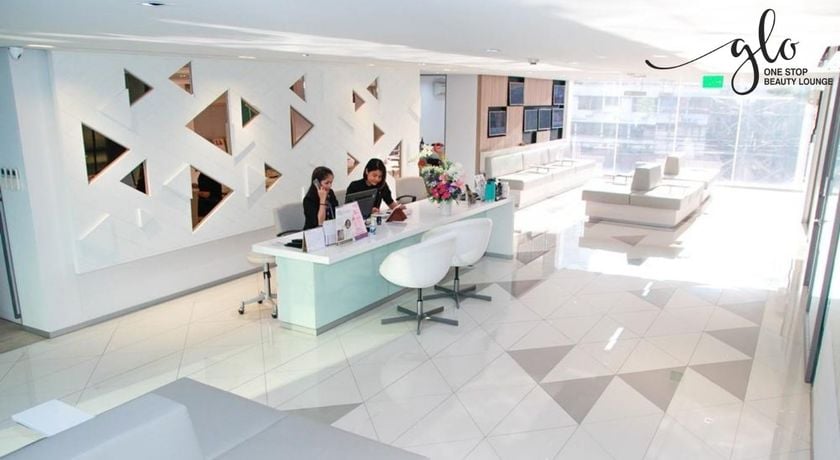 GLO One Stop Beauty Lounge by APEX
0 reviews
Borisud Pure Spa by Mode Sathorn Hotel
48 reviews
Let's Relax Onsen Thong Lor
123 reviews