Book Online at GoWabi - Nails in The Yard
Nails in The Yard
Cash, credit card
$$ (Based on Special Rates from our Partners)
THB
51 Phahon Yothin 5,samsen nai, Phayathai Bangkok, Thailand 10400
ร้านสะอาด พยักงานบริการดีมากค่ะ มีลายให้เลือกเ

-

พนักงานและการบริการดีมากๆค่ะ

- Rattanasuda

บริการดีมากๆๆ มีเมนูเครื่องดื่มให้เลือก ร้านสไ

- Pung
Nails in The Yard, a new cute nail salon in Ari. Hiding in The Yard Hostel, Phaholyothin 5 .Feel like sitting in the garden at a friend's house. The room was very clean and the staff were very friendly and helpful. The atmosphere in the middle of the garden. The staff here pay a lot of attention to detail, like gel paint and paint, help me think, help me choose, try it first (and have a lot of colors, lots of designs) and make it out in fine detail. The foot spa is the customer's favorite, the most important is the use of Aēsop and OPI products.
Terms & Conditions:
• This voucher can be used within 2 months after purchase.
• All purchases and treatments cannot be amended.
• These vouchers cannot be used with other promotions.
• Show your voucher from email or GoWabi app for verification
• Appointment has to be booked in advance. The shop contact details will be available in your "GoWabi's Booking Confirmation email or My Booking page"
Nail Packages
 spa to exfoliate dead skin help to deep-cleansing, brightening the skin,moisturizing and reviving the skin by using good quality products Aesop or O.P.I 
Steps:
1.Nails & Cuticle Trimming
2.Scrub gently exfoliates and moisturises the skin, leaving it soft and silky
3.Heels scrub 
4.Massage 
5.Gel polish color
6. Hot Cloth Massage
7. Relaxing massage
8. Gel Paint
*This promotion is excluding color removal, nails paint, nails extension, nails accessories.
Mon 11:00 AM - 09:00 PM
Tue 11:00 AM - 09:00 PM
Wed 11:00 AM - 09:00 PM
Thu 11:00 AM - 09:00 PM
Fri 11:00 AM - 09:00 PM
Sat 09:30 AM - 09:00 PM
Sun 09:30 AM - 09:00 PM
REVIEWS (written by customers after their visit)

---
5.0
ร้านสะอาด พยักงานบริการดีมากค่ะ มีลายให้เลือกเยอะแยะเลย

ร้านสะอาด พยักงานบริการดีมากค่ะ มีลายให้เลือกเยอะแยะเลย

Verified Reviews
Visited 08 Apr 2021
5.0
พนักงานและการบริการดีมากๆค่ะ
Rattanasuda
Rattanasuda
พนักงานและการบริการดีมากๆค่ะ

Verified Reviews
Visited 31 Mar 2021
5.0
บริการดีมากๆๆ มีเมนูเครื่องดื่มให้เลือก ร้านสไตล์มินิมอล บรรยากาศน่ารัก พนักงานมือเบาและสุภาพมากค่ะ ต้องกลับไปอีกแน่นอนค่ะ
Pung
Pung
บริการดีมากๆๆ มีเมนูเครื่องดื่มให้เลือก ร้านสไตล์มินิมอล บรรยากาศน่ารัก พนักงานมือเบาและสุภาพมากค่ะ ต้องกลับไปอีกแน่นอนค่ะ

Verified Reviews
Visited 26 Mar 2021
4.75
บริการดีมากค่ะ ใส่ใจตลอดเวลา คอยถามว่าทำแรงไปมั้ย เจ็บรึเปล่า งานละเอียดมากค่ะ ใส่ใจทุกจุด แต่ขอหักนิดนึงเพราะรู้สึกว่าตอนมาส์กใช้ผลิตภัณฑ์น้อยไปหน่อย กับมีสียาทาเล็บให้เลือกไม่ค่อยเยอะ
Yasumin
Yasumin
บริการดีมากค่ะ ใส่ใจตลอดเวลา คอยถามว่าทำแรงไปมั้ย เจ็บรึเปล่า งานละเอียดมากค่ะ ใส่ใจทุกจุด แต่ขอหักนิดนึงเพราะรู้สึกว่าตอนมาส์กใช้ผลิตภัณฑ์น้อยไปหน่อย กับมีสียาทาเล็บให้เลือกไม่ค่อยเยอะ

Verified Reviews
Visited 10 Mar 2021
People Also Like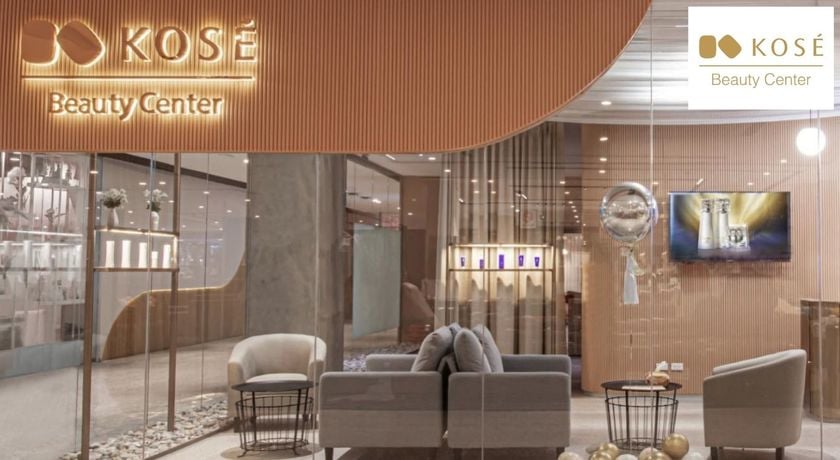 KOSE Beauty Center
171 reviews
Alinda Clinic
1634 reviews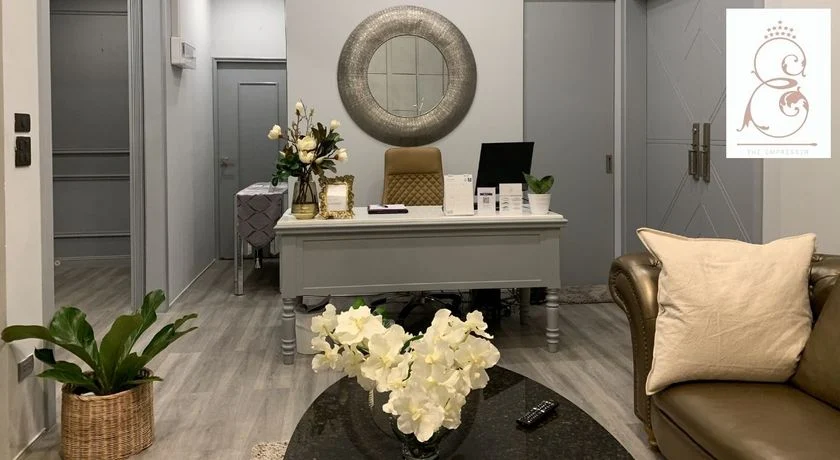 The Empresser (Lash & Brow)
385 reviews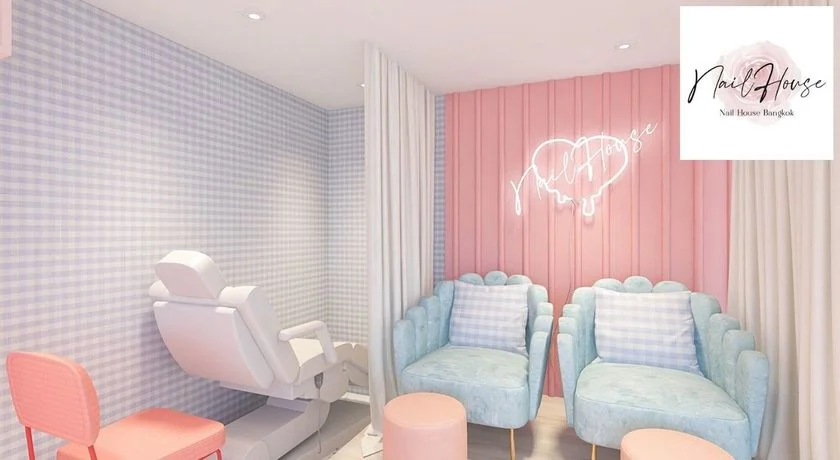 NAIL HOUSE BANGKOK (Asoke Sukhumvit 21)
1019 reviews