Book Online at GoWabi - Namm Spa
Namm Spa
Cash, credit card
$$ (Based on Special Rates from our Partners)
THB
Samyan Mitrtown, 2nd Floor, Rama 4 Road, Wangmai, Pathumwan, Bangkok 10330
บริการดีมากๆค่ะ ใช้บริการนวดไทยกดตรงจุดมากๆเลย
- Looktan
"Namm" is the Thai word for water. It also serves as an acronym for our four-pronged spa concept – Natural, Aroma, Massage, and Marine – which has been designed to promote overall well-being through a choice of invigorating and calming wellness therapies.
DETOX MASSAGE
Employing consistent medium pressure to increase the flow of fluid through the lymphatic system, this massage promotes detoxification and improves circulation.
Facial
Combat signs of ageing and maintain a youthful complexion with our therapeutic blend of seaweed and carefully selected minerals.
Essential oils and almond oils are combined to gently eliminate impurities and dead cells, soothe away redness, and restore hydration. Perfect for dry and sensitive skin.
Sport Massage
Therapeutic and energizing, our sports massage treatment reaches the deepest layers of muscle tissue to ease away tension and soothe aching muscles.
Swedish massage
Utilizing long soothing strokes, this classic massage relieves muscle tension and improves circulation.
Pressure can vary from soft to medium.
Thai Traditional Massage
Created to celebrate the launch of our flagship spa at Samyan Mitrtown in Bangkok,
this special therapy combines three massage techniques
– Thai, Lomi Lomi, and Abhyanga
– to soothe the mind, body and spirit.
Pressure can vary from medium to firm.

Renowned for its colourful array of food products, relaxed atmosphere and old-world vibe,
Samyan Market is one of the most charming fresh markets in Bangkok.
Our specialty treatment takes its inspiration from the market's delicious traditional desserts,
and turns ingredients such as palm sugar, dried coconut,
and fragrant pandan into a skin-nourishing body scrub for all-over refreshment.
This is followed by our signature massage, which combines three techniques
– Thai, Lomi Lomi, and Abhyanga
– to soothe the mind, body and spirit.
This ancient technique is performed on a comfortable floor mat.
Your therapist will stretch your body into yoga-like positions and apply deep pressure to relax muscles and relieve soreness.
Mon 10:00 AM - 10:00 PM
Tue 10:00 AM - 10:00 PM
Wed 10:00 AM - 10:00 PM
Thu 10:00 AM - 10:00 PM
Fri 10:00 AM - 10:00 PM
Sat 10:00 AM - 10:00 PM
Sun 10:00 AM - 10:00 PM
REVIEWS (written by customers after their visit)

---
5.0
บริการดีมากๆค่ะ ใช้บริการนวดไทยกดตรงจุดมากๆเลยค่ะ นวดเสร็จแล้วรู้สึกเส้นคลายขึ้นเยอะมากๆ
Looktan
Looktan
บริการดีมากๆค่ะ ใช้บริการนวดไทยกดตรงจุดมากๆเลยค่ะ นวดเสร็จแล้วรู้สึกเส้นคลายขึ้นเยอะมากๆ

Verified Reviews
Visited 11 Mar 2021
People Also Like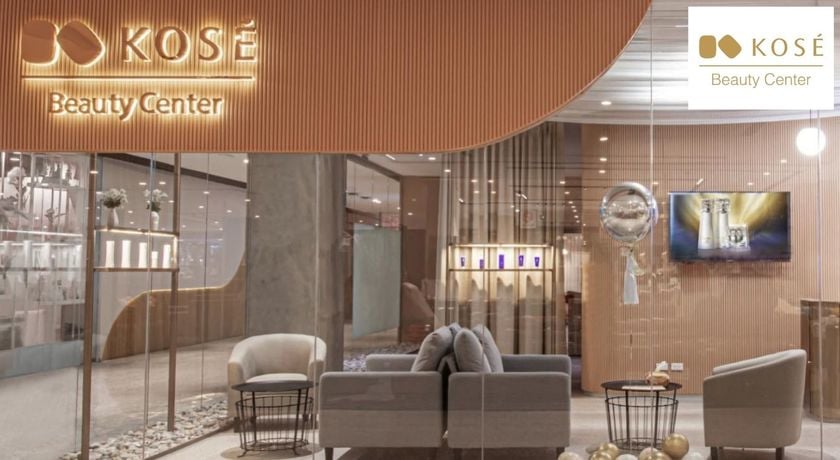 KOSE Beauty Center
168 reviews
Alinda Clinic
1619 reviews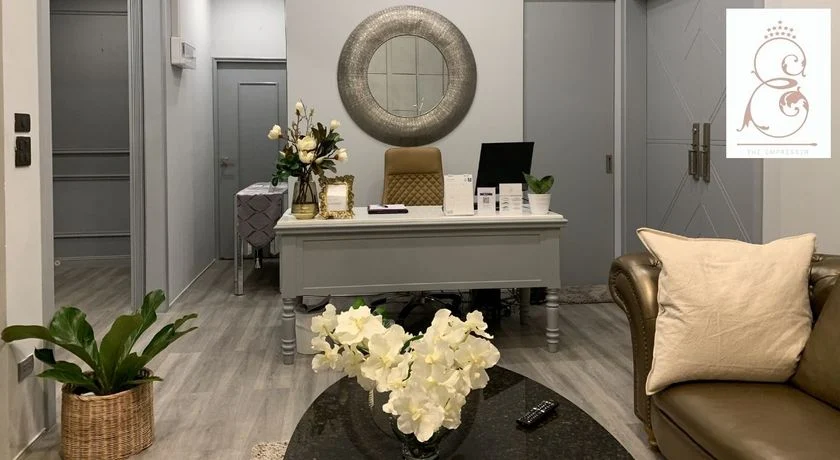 The Empresser (Lash & Brow)
319 reviews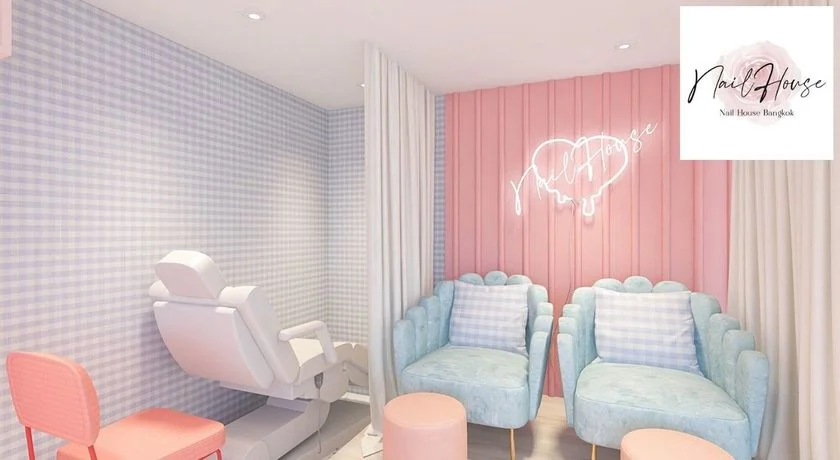 NAIL HOUSE BANGKOK (Asoke Sukhumvit 21)
1003 reviews