Book Online at GoWabi - Pause Facial Spa (Ladprao 71 Branch)
Pause Facial Spa (Ladprao 71 Branch)
Cash, credit card
$$ (Based on Special Rates from our Partners)
THB
148 Nakniwat Road, Ladprao 71, Bangkok, 10230
บริการดี พนักงานดีมาก ดูแลดีมาก มีขนมกับชาให้ท

- Nitta

+1

บริการดีมากๆค่ะ ใส่ใจทุกขั้นตอน ผ่อนคลายและสบา

- Tarada

+1

ทรีทเมนท์ดี หลับไปเลยค่ะ

- Kingkarn
Pause Facial Spa Pause is a place to relax, to go a little slower. Pause a minute, slow down and enjoy life. Our wish is that you enjoy time spent here. Pause spa is organic spa, which uses organic products that imports from overseas. The product that we use does not contain any chemicals and perfume. Therefore, this is suitable for a person who has sensitive skin.
As moisturization is the foundation of happy and healthy skin. We provide facial spa services, which we use Jurlique (Bio-dynamic products). Jurlique is planted on the hills of Adelaide Australia with fresh air, and clear skies, so the plants that are cultivated for maintaining the benefits after harvesting.
In terms of the scalp and hair spa services, we use Ovary (Bio-dynamic products), which is grown on an Ortofficina farm in Bologna, Italy. As growing plants in the perfect environment positively affects the property and values of result products.
Our shop is located: in Nakniwat Road, Leopard 71, which is next to Organic Supply. Our shop also provides parking areas for our customers.
Basic Facial Treatment
Facial spa with the power of roses with organic products from Australia.
Begin by washing your face and deeply cleaning your skin.Soft skin scrub to remove dead cells.
Massage stimulates the circulation system on the face. Masking the face with roses, Helps restore moisture.
Neck, shoulder and arm massage with rose oil.End with nourishment with toner and moisturizer. That deeply moisturizes the skin rich in extracts of rose and rosehip oil that nourish and strengthen the skin
Free refreshing drink / foot bath / fish spa
Facial Detox Treatment
Look fresh and young.
A lymphatic drainage facial is a soothing and relaxing massage using gentle but effective brushing motions to reduce swelling in the eye and neck area, as well as the rest of the face.
Free Complementary Refreshment / Foot Bath / Fish Spa
Hair Spa
The warm organic virgin coconut oil balances the skin of your scalp and provides nutrition for your hair roots to grow strong and healthy. Including neck, shoulder and hands massage, scalp massage, double shampooing, conditioner, and brow dry to your styling needed
Free Complementary Refreshment / Foot Bath / Fish Spa
ดีทอกซ์ พีลลิ่ง ออแกนิก ทรีทเมนท์ จากโอเวย์ อิตาลี เป็นทรีทเมนท์ที่มีส่วนผสมจากธรรมชาติ 100% เพื่อดีท๊อกซ์สารเคมีและสิ่งตกค้างบนหนังศีรษะ ให้เซลล์ผิวหนังที่ตายแล้วหลุดออกอย่างอ่อนโยน ปรับสมดุลต่อมที่หนังศีรษะและกระตุ้นการเกิดใหม่ของเส้นผมที่แข็งแรง ผ่อนคลายร่างกายและจิตใจด้วยน้ำมันหอมระเหยให้เลือกสามชนิด
• RELAXING BLEND เพื่อความผ่อนคลาย
• ANTIOXIDANT BLEND เพื่อความอ่อนเยาว์ของเส้นผม
• STRENGTHENING BLEND เพื่อแข็งแรงของเส้นผม
**ปราศจากกลิ่นและสีสังเคราะห์ พาราเบนและสารเคมีอันตราย เช่น SLS/SE
ฟรีบริการเครื่องดื่มสดชื่น /แช่เท้า /สปาปลา
Hair Treatment
Combination of Aromatic Scalp Ritual and Hair Mask. If your hair always seem dry and frizz, you might be missing an essential step in your beauty routine: Hair masks. The hair mask brings back the spark into your hair. Damaged or dry hair will become smooth and shiny.
Free Complementary Refreshment / Foot Bath / Fish Spa
Have you ever considered detoxifying your scalp?
If your hair is less strong than before, less bright and dull, try to regenerate it starting with your scalp. Let's not neglect it then, and find out how to properly take care of your scalp - there's an organic cure for that!
Free Complementary Refreshment / Foot Bath / Fish Spa
Pause Facial Spa (Ladprao 71 Branch)
148 Nakniwat Road, Ladprao 71, Bangkok, 10230
Mon 10:30 AM - 08:00 PM
Tue 10:30 AM - 08:00 PM
Wed 10:30 AM - 08:00 PM
Thu 10:30 AM - 08:00 PM
Fri 10:30 AM - 08:00 PM
Sat 10:30 AM - 08:00 PM
Sun 10:30 AM - 08:00 PM
REVIEWS (written by customers after their visit)

---
5.0
บริการดี พนักงานดีมาก ดูแลดีมาก มีขนมกับชาให้ทานด้วย
Nitta
Nitta
บริการดี พนักงานดีมาก ดูแลดีมาก มีขนมกับชาให้ทานด้วย
+1

Verified Reviews
Visited 21 Dec 2020
5.0
บริการดีมากๆค่ะ ใส่ใจทุกขั้นตอน ผ่อนคลายและสบายมากๆ
Tarada

Tarada
บริการดีมากๆค่ะ ใส่ใจทุกขั้นตอน ผ่อนคลายและสบายมากๆ
+1

Verified Reviews
Visited 10 Feb 2020
4.5
ทรีทเมนท์ดี หลับไปเลยค่ะ
Kingkarn
Kingkarn
ทรีทเมนท์ดี หลับไปเลยค่ะ

Verified Reviews
Visited 23 Dec 2020
4.5
ไปครั้งที่สามแล้วค่ะ คุณเมย์น่ารักมาก แนะนำดี ตั้งแต่โควิด ทางร้านเปลี่ยนจากสปาปลาเป็นสปาเกลือ เสียดายมากค่ะ ชอบสปาปลาที่นี่มาก ไม่เคยทำที่อื่นเลย ที่นี่ดูสะอาดดี มีข้อมูลปลาด้วย รู้สึกมั่นใจในคุณภาพ แต่พอเปลี่ยนเป็นสปาเกลือ เฉยๆมาก แช่เท้าไม่ถึงห้านาทีพนักงานก็มาเรียกให้ไปทำทรีทเมนท์ซึ่งแต่ก่อนตอนสปาปลา แช่ได้เรื่อยๆตามสบายเลยค่ะ คราวนี้เลยรู้สึกว่าโดนเร่ง ตอนทำทรีทเมนท์ นอนติดกำแพง ได้ยินเสียงร้านข้างๆคุยกัน เปิด/ปิดประตูเสียงดังมาก เคลิ้มๆอยู่ตื่นเลยค่ะ อีกอย่างที่หายไปจากช่วงก่อนโควิดคือการบำบัดด้วยกลิ่นหอม เนื่องจากต้องเปิดหม้อดม แต่จริงๆทางร้านน่าจะมีอย่างอื่นทดแทนให้นะคะเพราะลูกค้าก็ชำระไปแล้วแต่หลายรายการมีการจำกัดค่ะ ทรีทเมนท์ดี ใช้ผลิตภัณฑ์ jurlique นวดหน้าเคลิ้มเลยค่ะ ก่อนและหลังมีน้ำและของว่างด้วย
Kingkarn
Kingkarn
ไปครั้งที่สามแล้วค่ะ คุณเมย์น่ารักมาก แนะนำดี ตั้งแต่โควิด ทางร้านเปลี่ยนจากสปาปลาเป็นสปาเกลือ เสียดายมากค่ะ ชอบสปาปลาที่นี่มาก ไม่เคยทำที่อื่นเลย ที่นี่ดูสะอาดดี มีข้อมูลปลาด้วย รู้สึกมั่นใจในคุณภาพ แต่พอเปลี่ยนเป็นสปาเกลือ เฉยๆมาก แช่เท้าไม่ถึงห้านาทีพนักงานก็มาเรียกให้ไปทำทรีทเมนท์ซึ่งแต่ก่อนตอนสปาปลา แช่ได้เรื่อยๆตามสบายเลยค่ะ คราวนี้เลยรู้สึกว่าโดนเร่ง ตอนทำทรีทเมนท์ นอนติดกำแพง ได้ยินเสียงร้านข้างๆคุยกัน เปิด/ปิดประตูเสียงดังมาก เคลิ้มๆอยู่ตื่นเลยค่ะ อีกอย่างที่หายไปจากช่วงก่อนโควิดคือการบำบัดด้วยกลิ่นหอม เนื่องจากต้องเปิดหม้อดม แต่จริงๆทางร้านน่าจะมีอย่างอื่นทดแทนให้นะคะเพราะลูกค้าก็ชำระไปแล้วแต่หลายรายการมีการจำกัดค่ะ ทรีทเมนท์ดี ใช้ผลิตภัณฑ์ jurlique นวดหน้าเคลิ้มเลยค่ะ ก่อนและหลังมีน้ำและของว่างด้วย

Verified Reviews
Visited 23 Dec 2020
4.0
บริการดีมากค่ะ สถานที่สะอาด
ชามาศ

ชามาศ
บริการดีมากค่ะ สถานที่สะอาด

Verified Reviews
Visited 15 Nov 2020
5.0
พนักงานบริการดี สุภาพ สปาก็ดีค่ะ
พิมวดี

พิมวดี
พนักงานบริการดี สุภาพ สปาก็ดีค่ะ

Verified Reviews
Visited 11 Sep 2020
5.0
บรรยากาศดีมากๆเลยค่ะ เงียบสงบ มีขนมมาเสิร์ฟด้วย พนักงานน่ารัก บริการดี นวดหัวสบายจนหลับเลยค่ะ แล้วไดร์ผมออกมาสวยมากๆเลยค่ะ (ตอนแรกกลัวว่าจะมีแต่ไดร์ตรง เพราะเราไปดัดดิจิตอลมา แต่มีไดร์วอลลุ่มให้ด้วย ไดร์ออกมาสวยเลยค่ะ) ทางร้านมีโปรโมชั่นส่วนลดอยู่ด้วยค่ะ
Nam
Nam
บรรยากาศดีมากๆเลยค่ะ เงียบสงบ มีขนมมาเสิร์ฟด้วย พนักงานน่ารัก บริการดี นวดหัวสบายจนหลับเลยค่ะ แล้วไดร์ผมออกมาสวยมากๆเลยค่ะ (ตอนแรกกลัวว่าจะมีแต่ไดร์ตรง เพราะเราไปดัดดิจิตอลมา แต่มีไดร์วอลลุ่มให้ด้วย ไดร์ออกมาสวยเลยค่ะ) ทางร้านมีโปรโมชั่นส่วนลดอยู่ด้วยค่ะ

Verified Reviews
Visited 10 Sep 2020
5.0
ร้านบริการดีมาก ชอบมากค่ะ พนักงานน่ารัก
Nawaporn
Nawaporn
ร้านบริการดีมาก ชอบมากค่ะ พนักงานน่ารัก

Verified Reviews
Visited 29 Aug 2020
5.0
บริการดีมาก ประทับใจค่ะ
Natmada
Natmada
บริการดีมาก ประทับใจค่ะ

Verified Reviews
Visited 26 Aug 2020
5.0
สบายมากค่ะ พนักงานบริการดีและสุภาพมาก👍🏻👍🏻
Natmada
Natmada
สบายมากค่ะ พนักงานบริการดีและสุภาพมาก👍🏻👍🏻

Verified Reviews
Visited 26 Aug 2020
People Also Like
THE EMPRESSER
197 reviews
Mendel Clinic
1240 reviews
Viva Jiva Spa @ Lancaster Bangkok Hotel
347 reviews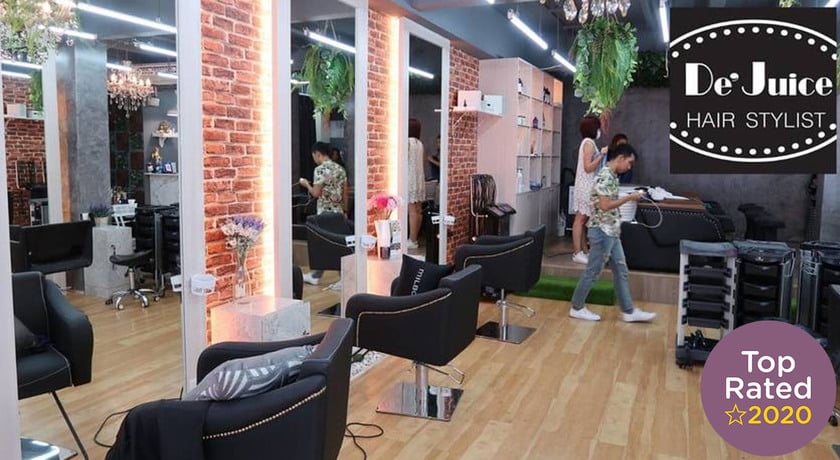 De Juice Hair Stylist
194 reviews
Clarins Skin Spa
54 reviews
Pause Facial Spa (Ladprao 71 Branch)
148 Nakniwat Road, Ladprao 71, Bangkok, 10230
MON 10:30 AM - 08:00 PM
TUE 10:30 AM - 08:00 PM
WED 10:30 AM - 08:00 PM
THU 10:30 AM - 08:00 PM
FRI 10:30 AM - 08:00 PM
SAT 10:30 AM - 08:00 PM
SUN 10:30 AM - 08:00 PM
Available Payment Methods
People Also Like
THE EMPRESSER
197 reviews
Mendel Clinic
1240 reviews
Viva Jiva Spa @ Lancaster Bangkok Hotel
347 reviews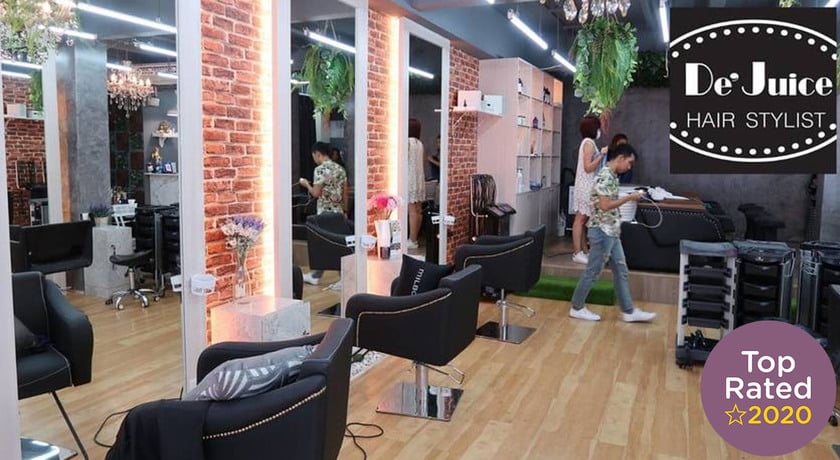 De Juice Hair Stylist
194 reviews
Clarins Skin Spa
54 reviews