Book Online at GoWabi - Perfect Day Thai Massage
Perfect Day Thai Massage
Cash, credit card
$$ (Based on Special Rates from our Partners)
THB
12/3 Soi Srinakarin 5, Srinakarin Road, Huamark, Bangkapi, Bangkok 10240
ดีมาหเลยค่ะสะอาดมาก หมอนวดมือน้ำหนักดีมาก

- Nan

บริการดีมากๆ สถานที่สะอาด

- Onalin

ร้านบรรยากาศดี พี่หนิงนวดดีมากค่ะ ลงน้ำหนักถูก

- Kewalee
Perfect Day Thai Massage is here to make your day perfect!
Take time out of your busy schedule for some self-therapy by dropping into Perfect Day Thai massage. Come relax your mind and rest your soul. We offer you best Thai Massage from our expertise here.
Book today with us.
Located
1. Perfect Day Massage (Srinakarin Branch) - 12/3 Soi Srinakarin 5
2. Perfect Day Massage (Krung Thep Kritha Branch) - B2 shop, Kurve 7 Soi Krungthep Kreetha 7
Terms & Conditions:
• This voucher can be used within 2 month after purchase.
• All purchases and treatments cannot be amended.
• These vouchers cannot be used with other promotions.
• Show your voucher from email or GoWabi app for verification
• Appointment has to be booked in advance. The shop contact details will be available in your "GoWabi's Booking Confirmation email or My Booking page"
Foot Massage
One hour dedicated to your soles and another hour of full body traditional Thai massage.
A relaxing 1 hour foot massage for those sore and tired feet.
Thai Traditional Massage
A deep tissue Thai Massage, the herbal heat pack is heated and applied to the shoulders and back. The heat helps penetrate the skin to loosen the tight muscles and helps with relaxation.
A traditional Thai massage but with the additional balm ointment that helps with blood circulation and pain management. The balm is applied to areas where a nerve is trapped or muscles are stiff. It really helps make the session less painful.
Mon 10:00 AM - 09:00 PM
Tue 10:00 AM - 09:00 PM
Wed 10:00 AM - 09:00 PM
Thu 10:00 AM - 09:00 PM
Fri 10:00 AM - 09:00 PM
Sat 10:00 AM - 09:00 PM
Sun 10:00 AM - 09:00 PM
REVIEWS (written by customers after their visit)

---
5.0
ดีมาหเลยค่ะสะอาดมาก หมอนวดมือน้ำหนักดีมาก
Nan
Nan
ดีมาหเลยค่ะสะอาดมาก หมอนวดมือน้ำหนักดีมาก

Verified Reviews
Visited 11 Apr 2021
5.0
บริการดีมากๆ สถานที่สะอาด
Onalin
Onalin
บริการดีมากๆ สถานที่สะอาด

Verified Reviews
Visited 08 Apr 2021
5.0
ร้านบรรยากาศดี พี่หนิงนวดดีมากค่ะ ลงน้ำหนักถูกที่ จะมานวดดีฟ กับเท้าคราวหน้านะคะ
Kewalee

Kewalee
ร้านบรรยากาศดี พี่หนิงนวดดีมากค่ะ ลงน้ำหนักถูกที่ จะมานวดดีฟ กับเท้าคราวหน้านะคะ

Verified Reviews
Visited 04 Apr 2021
4.0
บรรยากาศดีค่ะ ร้านสะอาด แต่งสวย แต่ห้องแอร์หนาวไป ตัวยาหม่องโดนแอร์แล้วยะเยือกเลยค่ะ ทางร้านได้เตรียมผ้านวม(นุ่มมาก) ไว้แล้วแต่เราก็ยังหนาวอยู่
Kewalee

Kewalee
บรรยากาศดีค่ะ ร้านสะอาด แต่งสวย แต่ห้องแอร์หนาวไป ตัวยาหม่องโดนแอร์แล้วยะเยือกเลยค่ะ ทางร้านได้เตรียมผ้านวม(นุ่มมาก) ไว้แล้วแต่เราก็ยังหนาวอยู่

Verified Reviews
Visited 04 Apr 2021
5.0
นวดที่สาขากรุงเทพกรีฑาค่ะ หมอนวดดีมาก ชอบการประคบร้อน บรรยากาศร้านดี สวย สะอาด
Apistha
Apistha
นวดที่สาขากรุงเทพกรีฑาค่ะ หมอนวดดีมาก ชอบการประคบร้อน บรรยากาศร้านดี สวย สะอาด

Verified Reviews
Visited 02 Apr 2021
4.0
บริการดีประทับใจ สถานที่สะอาดค่ะ
Aim
Aim
บริการดีประทับใจ สถานที่สะอาดค่ะ

Verified Reviews
Visited 09 Feb 2021
4.0
สถานที่ดีผ่อนคลาย มีโปรจากแอพด้วยคุ้มค่าและบริการดีมากค่ะ
Aim
Aim
สถานที่ดีผ่อนคลาย มีโปรจากแอพด้วยคุ้มค่าและบริการดีมากค่ะ

Verified Reviews
Visited 09 Feb 2021
5.0
นวดดี ร้านมีที่จอดรถ นวดเสร็จมีชามะตูมให้ด้วย
Kade
Kade
นวดดี ร้านมีที่จอดรถ นวดเสร็จมีชามะตูมให้ด้วย

Verified Reviews
Visited 16 Dec 2020
5.0
บรรยากาศดี สบายๆ มีที่จอดรถด้วย นวดก็ดี อาจจะหนักไปนิด แต่โดยรวมดี
Kade
Kade
บรรยากาศดี สบายๆ มีที่จอดรถด้วย นวดก็ดี อาจจะหนักไปนิด แต่โดยรวมดี

Verified Reviews
Visited 16 Dec 2020
5.0
นวดดีมากครับ ผ่อนคลาย คราวหน้าต้องไปอีกแน่นอนเลยครับ
Tatum

Tatum
นวดดีมากครับ ผ่อนคลาย คราวหน้าต้องไปอีกแน่นอนเลยครับ

Verified Reviews
Visited 02 Dec 2020
People Also Like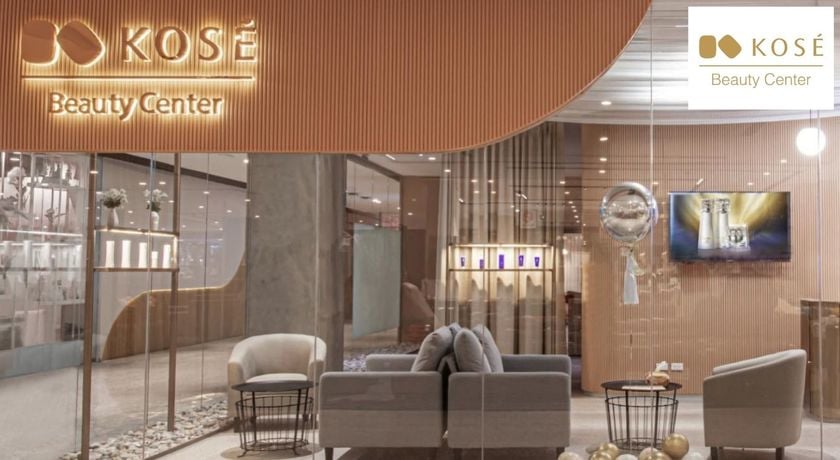 KOSE Beauty Center
165 reviews
Alinda Clinic
1608 reviews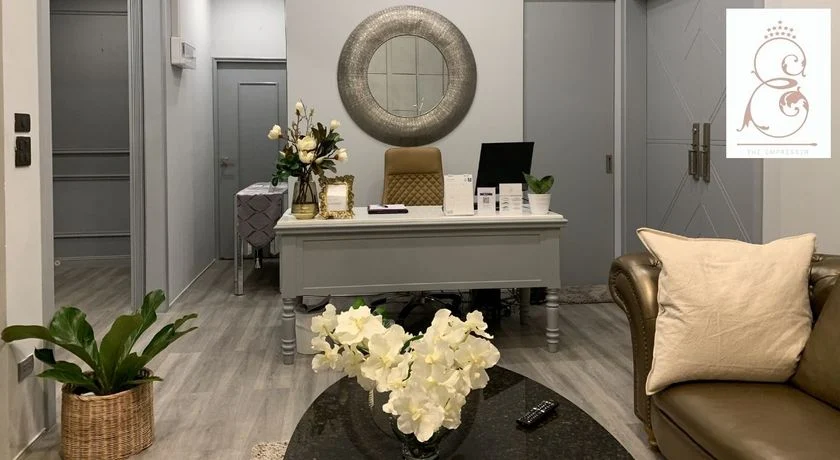 The Empresser (Lash & Brow)
312 reviews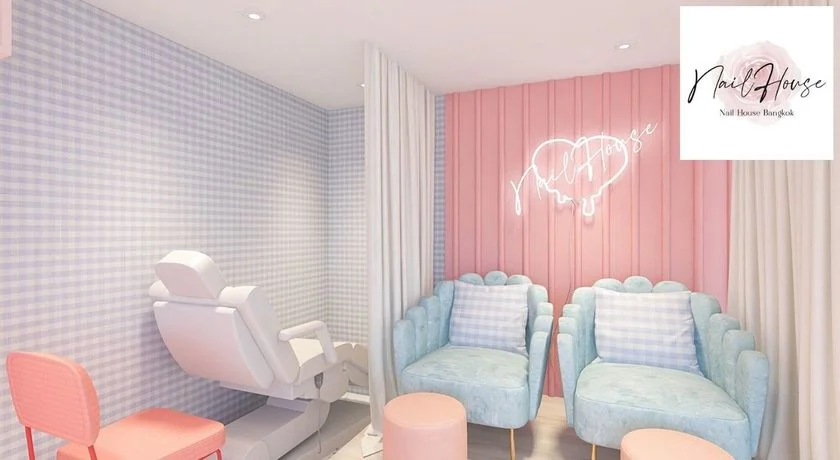 NAIL HOUSE BANGKOK (Asoke Sukhumvit 21)
997 reviews