Book Online at GoWabi - Perfect Figure Slimming & Spa
Perfect Figure Slimming & Spa
Cash, credit card
$$ (Based on Special Rates from our Partners)
THB
P K Mansion (1 floor), Lat Phrao 35/2 Alley, Khwaeng Samsen Nok, Huai Khwang, Bangkok 10310
ทำตัวที่ไม่ได้ซื้อคอร์สมาให้ ทั้งที่แจ้งให้ดูก

- Nittarada

ทำตัวที่ไม่ได้ซื้อคอร์สมาให้ ทั้งที่แจ้งให้ดูก

- Nittarada

ทำตัวที่ไม่ได้ซื้อคอร์สมาให้ ทั้งที่แจ้งให้ดูก

- Nittarada
At Perfect Figure Slimming & Spa, you will have perfect shape in an instant with modern technology of cellulite removal, muscle firming, hip firming. We take care of your beauty from head to toes with Infrared Dome technology that stimulates metabolism and burns for 300-600 calories, bringing you closer to the perfect figure, getting rid of cellulite, inducing blood circulation, and adding oxygen into the skin.
Spa Package
3-step spa for 70 minutes
- Herbal body steam for 30 minutes
- Herbal body scrub for 30 minutes
- Mineral water bath for 10 minutes
Herbal body steam: Help firm up muscles, nourish skin, remove clogged pores, improve blood flow, and solve irregular period problems.
Herbal body scrub: Scrub your body with herb powder comprising thanaka, Phlai, mangosteen powder, and so on, to exfoliate skin, reduce dark spots, remove acne scars on the back, even out skin tone for smooth and bright skin.
Mineral water bath: Mineral water is rich with skin nourishing vitamins, making skin healthier and softer.
Perfect Figure Slimming & Spa
P K Mansion (1 floor), Lat Phrao 35/2 Alley, Khwaeng Samsen Nok, Huai Khwang, Bangkok 10310
Tue 11:30 AM - 08:30 PM
Wed 11:30 AM - 08:30 PM
Thu 11:30 AM - 08:30 PM
Fri 11:30 AM - 08:30 PM
Sat 08:00 AM - 05:00 PM
Sun 08:00 AM - 05:00 PM
REVIEWS (written by customers after their visit)

---
1.0
ทำตัวที่ไม่ได้ซื้อคอร์สมาให้ ทั้งที่แจ้งให้ดูก่อนแล้วว่าซื้ออะไรมา สุดท้ายเอาทุกรหัสไปกดใช้คูปองและมีการเรียกเก็บเงินเพิ่ม
Nittarada
Nittarada
ทำตัวที่ไม่ได้ซื้อคอร์สมาให้ ทั้งที่แจ้งให้ดูก่อนแล้วว่าซื้ออะไรมา สุดท้ายเอาทุกรหัสไปกดใช้คูปองและมีการเรียกเก็บเงินเพิ่ม

Verified Reviews
Visited 30 Dec 2020
1.0
ทำตัวที่ไม่ได้ซื้อคอร์สมาให้ ทั้งที่แจ้งให้ดูก่อนแล้วว่าซื้ออะไรมา สุดท้ายเอาทุกรหัสไปกดใช้คูปองและมีการเรียกเก็บเงินเพิ่ม
Nittarada
Nittarada
ทำตัวที่ไม่ได้ซื้อคอร์สมาให้ ทั้งที่แจ้งให้ดูก่อนแล้วว่าซื้ออะไรมา สุดท้ายเอาทุกรหัสไปกดใช้คูปองและมีการเรียกเก็บเงินเพิ่ม

Verified Reviews
Visited 30 Dec 2020
1.0
ทำตัวที่ไม่ได้ซื้อคอร์สมาให้ ทั้งที่แจ้งให้ดูก่อนแล้วว่าซื้ออะไรมา สุดท้ายเอาทุกรหัสไปกดใช้คูปองและมีการเรียก้ก็บเงินเพิ่ม
Nittarada
Nittarada
ทำตัวที่ไม่ได้ซื้อคอร์สมาให้ ทั้งที่แจ้งให้ดูก่อนแล้วว่าซื้ออะไรมา สุดท้ายเอาทุกรหัสไปกดใช้คูปองและมีการเรียก้ก็บเงินเพิ่ม

Verified Reviews
Visited 30 Dec 2020
5.0
very effective! i liked it
Lana
Lana
very effective! i liked it

Verified Reviews
Visited 28 Jan 2021
1.0
การบริการไม่ตรงกับสิ่งที่ซิ้อ และมีการเรียกเก็บเงินเพิ่มระหว่างทำ ทั้งที่มีการสอบถามก่อนหน้าที่จะเข้ารับบริการ
Nittarada
Nittarada
การบริการไม่ตรงกับสิ่งที่ซิ้อ และมีการเรียกเก็บเงินเพิ่มระหว่างทำ ทั้งที่มีการสอบถามก่อนหน้าที่จะเข้ารับบริการ

Verified Reviews
Visited 30 Dec 2020
5.0
Good salon. it's effective
Miwa

Miwa
Good salon. it's effective

Verified Reviews
Visited 10 Dec 2020
4.75
พนักงานสุภาพ ไม่จายคอร์ส เจ้าของร้านคุนเข้าใจง่าย ดูแลลูกค้าดี แนะนำค่ะ
Nuntanujch

Nuntanujch
พนักงานสุภาพ ไม่จายคอร์ส เจ้าของร้านคุนเข้าใจง่าย ดูแลลูกค้าดี แนะนำค่ะ

Verified Reviews
Visited 10 Dec 2020
5.0
บริการดี ครบเซ็ท ราคาสมเหตุสมผล
Jj
Jj
บริการดี ครบเซ็ท ราคาสมเหตุสมผล

Verified Reviews
Visited 28 Nov 2020
5.0
ดีค่ะ สบายตัวมากพอทำเสร็จ มีที่จอด ซื้อคอร์สเพิ่มยาวๆ
Pichayapa
Pichayapa
ดีค่ะ สบายตัวมากพอทำเสร็จ มีที่จอด ซื้อคอร์สเพิ่มยาวๆ

Verified Reviews
Visited 29 Nov 2020
4.0
พนักงานดี โปรแกรมยาวคุ้มค่า 90 นาทีกับโปรของgowabi
Som Sachaya
Som Sachaya
พนักงานดี โปรแกรมยาวคุ้มค่า 90 นาทีกับโปรของgowabi
+1

Verified Reviews
Visited 29 Nov 2020
People Also Like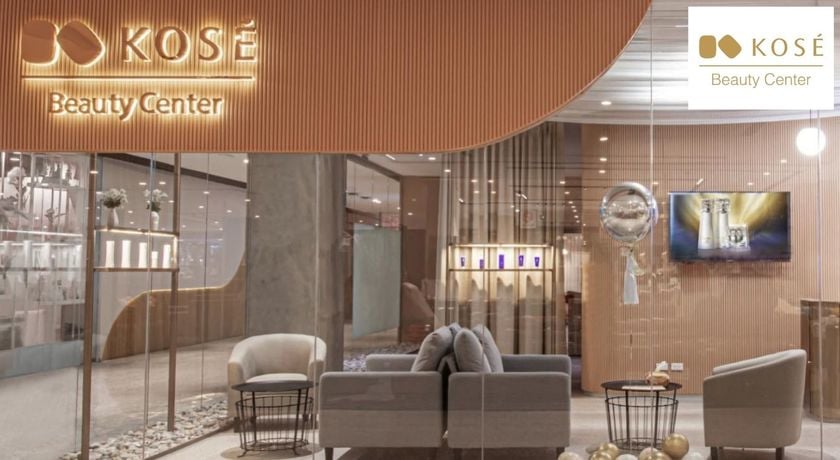 KOSE Beauty Center
165 reviews
Alinda Clinic
1608 reviews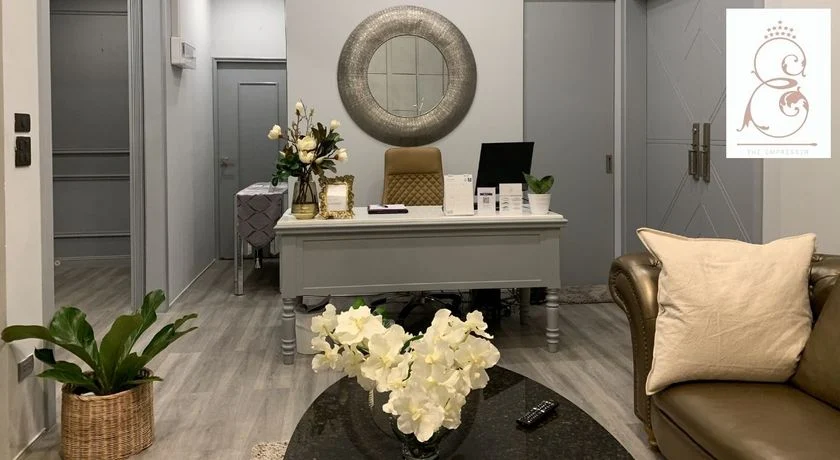 The Empresser (Lash & Brow)
312 reviews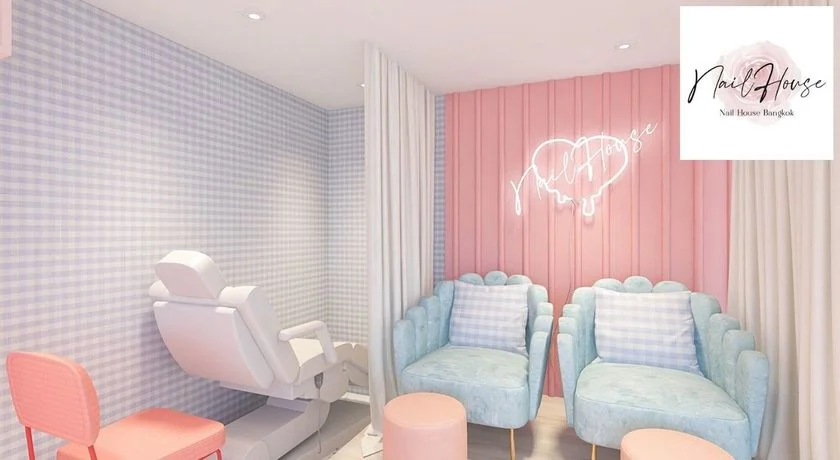 NAIL HOUSE BANGKOK (Asoke Sukhumvit 21)
997 reviews