Book Online at GoWabi - Pine Tree Gallery Spa
Pine Tree Gallery Spa
Cash, credit card
$$ (Based on Special Rates from our Partners)
THB
208/2 Thong Lo 8 Alley, Khlong Tan Nuea, Watthana, Bangkok 10110
Lovely experience, friendly staff.

- หนึ่ง

Relaxing ambience friendly staff

- หนึ่ง

สถานที่และบรรยากาศดีมากๆค่ะ พี่พนักงานน่ารักแล

- Sirikarn
Our spa is a space that captures the serene environment of an art gallery. A place where people are pulled away from their smartphones and into a world that requires only your six senses , where you can appreciate the present moment and indulge in this little positive moment.
Pine Tree Gallery Spa brings together the healing effects of nature and visual arts to elevate the experience of a massage and restore your 6 senses.
Therapeutic massages, herbal drinks, art and jazz music. We hope to pass our passion to those who share the same joy
No Show: Non-arrivals will be subject to Full Charges. 10 mins after the starting time of reservation is considered "No Show".
Restorative massage that heals soreness in the muscles caused by working on the computer for long periods of time or mobilephone-tight shoulders.
Relief headaches using acupressure techiniques to ease tension.
Help improve your circulation and lymphatic flow Ease scar tissue formed in muscles during heavy exercise.
Aromatherapy Massage
All of our aromatherapy Oil blend is inspired by Monet's painting 
1. Under the Tuscan sun : Lemongrass + Eucalyptus  
a. Lemongrass : this essential oil works on body and mind to refresh and stimulate. 
b. Eucalyptus : good for relieving aches and pains as well as tones and balances the skin, its sharp aroma helps increase concentration and lift feelings of depression. Its aroma also helps clear sinuses and aid sleep when congested.
2. Tea Ceremony : Green Tea + Verbena
a. Green tea : anti-free radicals, an antioxidant and a skin regenerating (anti-wrinkles, anti-ageing). This essential oil is very well-used in lymphatic drainage massages.
b. Verbena : Uplifting scent of verbena lies many healing properties including toning and stretching effect on the nervous, respiratory and immune systems. Its anti-inflammatory properties restore tired postworkout muscels.
3. Mayfield Mist : Lavender + Rosemary
a. Lavender : A calming fragrance and its renowned ability to relax and promote sleep. Its healing effect can ease acne, eczema, and reduce scarring.
b. Rosemarry : Rosemary oil scent helps clear the mind, and its anti-inflammatory action helps relieve pain. Its stimulating effect on the lymphatic system aids detox and improves blood circulation, brings relief to sprains and strains, and soothes sore muscles after exercising.
Body Massage
Back Massage (Office Syndrome)
Body Scrub
Vitamin C rich raspberry cream reduces signs of wringkles and keeps skin healthy and rejuvernated.
Himalayan Salt scrub exfoliates skin and restores its natural radiance. Detoxifies skin by balancing Ph levels in the body. Combined with YUZU or Rose essence, based from japan's Toyama deep sea mineral water.
Body Wrap
Head Massage
Oil Massage
A pleasing fusion of calming aromatherapy and ancient thai-massage. An energizing Thai-Oil massage that improves mobility and flexibility with a full body massage combining pressure point techniques with gentle stretching.
Packages
Body scrub 30 mins + Warm Aromatherapy Massage 60 mins
A pampering set with your choice of Pine Tree's selection of scrubs & house blends aroma oil. with the right temperature, warm aroma oil
offers vata-balancing qualities
(Body Scrub 30 + Body Mask 30 + Aromatherapy Massage 60+ Herbal Compress 30)
Spa Package
(Foot 30 + Thai 90 + Hebal Compress 30)

Sense of Healing is an ancient Thai Style remedy combining foot massage and thai massage together. Starting with apply accupressure to foot pressurepoint stimulating blood circulation. Then relieve stiffness and fatique of your whole body with a combination of ancient rhythmic thai massage and assisted stretching helps to deeply relax and revitalise body and mind.Ending the course with herbal compress using warm hebal ball made with more than five herbs including fresh lemongrass, tumeric, plai, etc. A perfect way to end this healing process.
Body scrub 30 mins + Candle Massage 90 mins 
Thai Herbal Ball
Thai Traditional Massage
Thai Massage is a total body therapy that is both relaxing and tension relieving on many levels. This massage helps relieve tension and lubricates joints. It also increases vitality and awareness and allows you to achieve a deep state of tranquility.
Tue 11:00 AM - 08:00 PM
Wed 11:00 AM - 08:00 PM
Thu 11:00 AM - 08:00 PM
Fri 11:00 AM - 08:00 PM
Sat 11:00 AM - 08:00 PM
Sun 11:00 AM - 08:00 PM
REVIEWS (written by customers after their visit)

---
5.0
Lovely experience, friendly staff
หนึ่ง

หนึ่ง
Lovely experience, friendly staff.

Verified Reviews
Visited 11 Apr 2021
5.0
Relaxing ambience friendly staff
หนึ่ง

หนึ่ง
Relaxing ambience friendly staff

Verified Reviews
Visited 11 Apr 2021
5.0
สถานที่และบรรยากาศดีมากๆค่ะ พี่พนักงานน่ารักและบริการดีมากๆเลยค่ะ 💘
Sirikarn

Sirikarn
สถานที่และบรรยากาศดีมากๆค่ะ พี่พนักงานน่ารักและบริการดีมากๆเลยค่ะ 💘

Verified Reviews
Visited 18 Mar 2021
5.0
ดีมากทุกๆอย่าง Therapist นวดเก่งค่ะ ไว้ไปอีกนะคะ
Onrumpha
Onrumpha
ดีมากทุกๆอย่าง Therapist นวดเก่งค่ะ ไว้ไปอีกนะคะ

Verified Reviews
Visited 18 Nov 2020
5.0
บริการดีมาก เดินทางสะดวก
Tarathon
Tarathon
บริการดีมาก เดินทางสะดวก

Verified Reviews
Visited 19 Nov 2020
5.0
พี่พนักงานน่ารักมากค่ะ สถานที่สะอาด ออยล์คือหอมมากกกกกกกกก แนะนำมากๆค่ะ
Licxo

Licxo
พี่พนักงานน่ารักมากค่ะ สถานที่สะอาด ออยล์คือหอมมากกกกกกกกก แนะนำมากๆค่ะ

Verified Reviews
Visited 15 Nov 2020
5.0
everything is perfect
Nittaya

Nittaya
everything is perfect. i would go there again.

Verified Reviews
Visited 31 Oct 2020
5.0
พนักงานน่ารักมาก ให้การต้อนรับดีมาก บรรยากาศสะอาดตา นวดสบาย
Bamm
Bamm
พนักงานน่ารักมาก ให้การต้อนรับดีมาก บรรยากาศสะอาดตา นวดสบาย

Verified Reviews
Visited 27 Oct 2020
5.0
บริการดีมากๆ สะอาด ตกแต่งสวยมากค่ะ
Kanthicha

Kanthicha
บริการดีมากๆ สะอาด ตกแต่งสวยมากค่ะ

Verified Reviews
Visited 10 Oct 2020
5.0
Good and friendly staff
Natthaphon

Natthaphon
Good and friendly staff

Verified Reviews
Visited 09 Oct 2020
People Also Like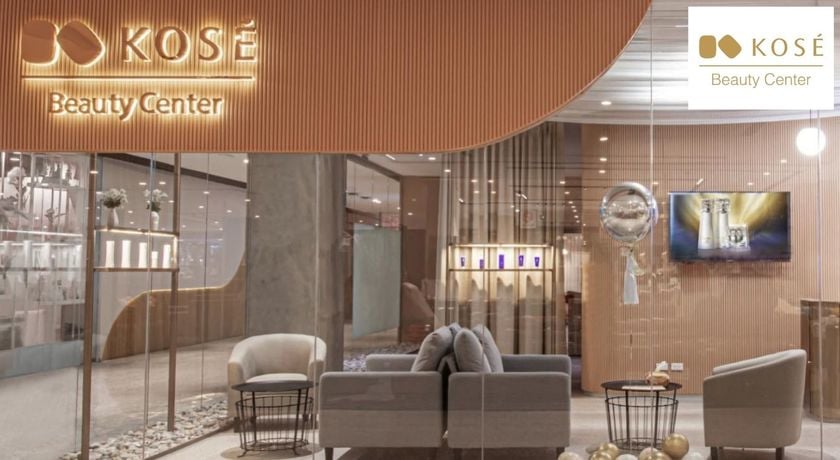 KOSE Beauty Center
164 reviews
Alinda Clinic
1599 reviews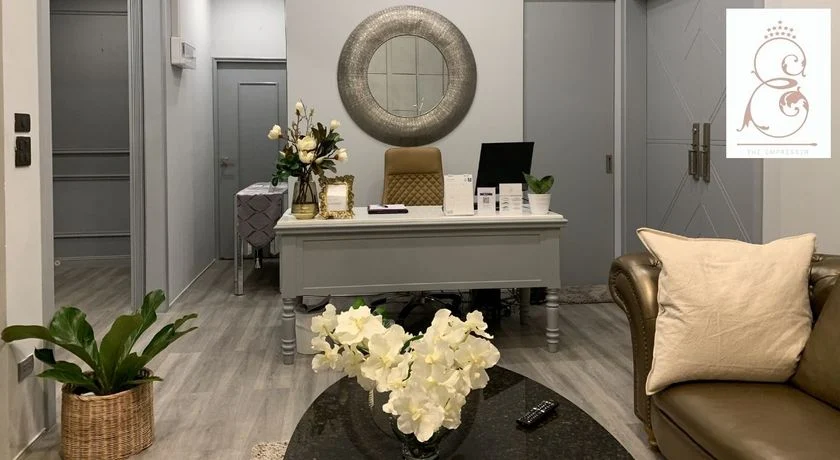 The Empresser (Lash & Brow)
302 reviews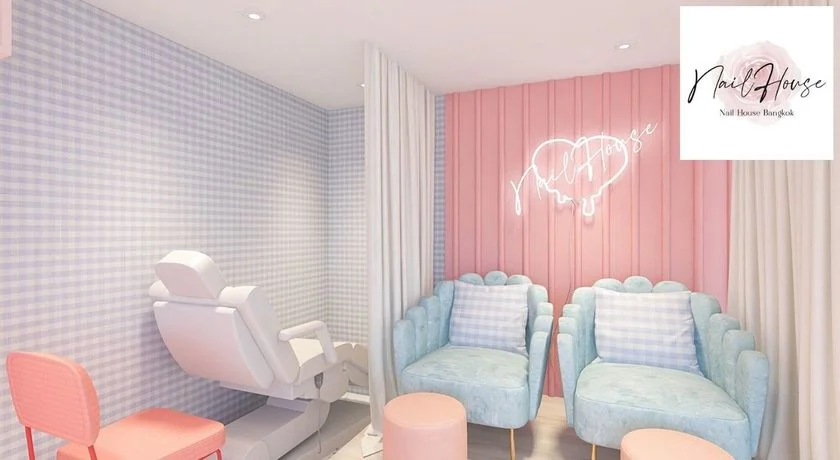 NAIL HOUSE BANGKOK (Asoke Sukhumvit 21)
978 reviews