Book Online at GoWabi - Pinn Wellnessology
Pinn Wellnessology
Cash, credit card
$$$
THB
9/5 Soi Phetchaburi Tut mai 47, Lane 3, Khwaeng Bang Kapi, Khet Huai Khwang, Bangkok 10310
"Pinn Clinic" is an Anti-aging clinic which specializes in advanced biomedical technologies for the early detection, prevention, treatment, and reversal of age-related dysfunction, disorders, and diseases. Our mission is promoting the healthy lifespan in humans, based on principles of sound and responsible medical care that are consistent with those applied in other preventive health specialties. The phrase "anti-aging," is not just for skin rejuvenation but comes from inside. With our passion, integrity, excellency, accountability, respectfully and commitment we provide exclusively personal care and treatment that customized to improve patient's health and well-being.
Terms & Conditions:
• This voucher can be used within 2 months after purchasing.
• All purchases and treatments cannot be amended.
• These vouchers cannot be used with other promotions.
• Show your voucher from email or GoWabi app for verification
• Appointment has to be booked in advance. The shop contact details will be available in your "GoWabi's Booking Confirmation email or My Booking page"
Arrival Condition:
• Please note that the customer who has received a confirmation time, should arrive at the shop at least 15 minutes before the booking time. If the customer arrives 30 minutes late, the booking will be canceled directly.
• For those customers who drive their own cars, please identify your license plate, brand and color of your car in order to book car parking via 092-7028866.
Body Treatments
"ONDAMED" Technology is a new innovation that uses an electromagnetic wave. This treatment helps to restore and repair body cells by using soft electromagnetic waves to scan all the body. Owning to finding abnormal cells, wave energy will be used to repair them.
VELA II treatment for leg both sides will help to reduce cellulite around abdomen. Moreover, this can decrease muscle aches, and also help increase blood circulation. Your skin will be smoother.
VELA II treatment for abdomen will help to reduce cellulite around abdomen. Moreover, this can decrease muscle aches, and also help increase blood circulation. Your skin will be smoother.
Facial
The ultimate beauty innovation helps to reduce dark circles under the eyes, reduce freckles and wrinkles by extracting growth factor from our own blood.
Facial Treatments
This facial treatment will prepare your face to be radiant. "Baby Collagen", is a secret formula from PiNN Clinic that contains beneficial collagen and nutrients. Owing to deeply nourishing, it helps to moisturize and rejuvenate the skin.
This treatment will prepare your face to be ready for every pollution. "H20 infusion" is a secret facial treatment from PiNN Clinic as it contains beneficial vitamins and nutrients. Deep nourishment helps to moisturize the skin, and prevents redness and cracked skin.
This premium treatment will nourish your face and neck, as a huge number of vitamins will be provided to help your face look radiant, smooth, and younger. Infusion machine effectively helps to push vitamins and collagen into the skin.
HIFU
PiNN Clinic would like to introduce "HIFU" technology from Korea to lift and adjust your face frame by using ultrasound wave energy into the skin. This stimulates the creation of collagen in the skin. The treatment will be provided by professional and reliable staff.
IV Therapy
PiNN Clinic would like to introduce "Detoxify" IV Drip, which is the injection of vitamins and minerals, IV Drip.
• Helps to flush toxic residues in the liver
• Reduce allergy symptoms
• Add freshness
• Nourish the body from the inside to the outside efficiently
This IV Drip nourishes vitamins and minerals for hair and nails. Healthy hair and nails will be resulted for this treatment as it helps to decrease hair loss by deeply nourishing the hair roots.
"Total Rejuvenation" IV Drip provides essential and significant vitamins and nutrients, which helps to fresh your body and repair inside out. This treatment is suitable for a person who does not have much time for taking her/himself.
Mesotherapy
BABI NEO ONE is the treatment that eliminates excess cellulite by using natural extracts.
• reduce the fat on the cheeks, wattle,and adjust the shape of the face to be slim and beautiful
• reduce cellulite around the arms, thighs, and calves hips or abdomen
Pinn Wellnessology
9/5 Soi Phetchaburi Tut mai 47, Lane 3, Khwaeng Bang Kapi, Khet Huai Khwang, Bangkok 10310
Mon 10:00 AM - 06:00 PM
Tue 10:00 AM - 06:00 PM
Wed 10:00 AM - 06:00 PM
Thu 10:00 AM - 06:00 PM
Fri 10:00 AM - 06:00 PM
Sat 10:00 AM - 06:00 PM
Sun 10:00 AM - 06:00 PM
REVIEWS (written by customers after their visit)

---
Kit
พนักงานน่ารักมาก บริการดี ชอบที่มีการให้ข้อมูลของ treatment ก่อนใช้บริการจริง รวมถึงมีการโทร & sms มายืนยันการนัดล่วงหน้า
Emax Rejuvenation Facial Treatment

Verified Reviews
Visited 28 Dec 2019
People Also Like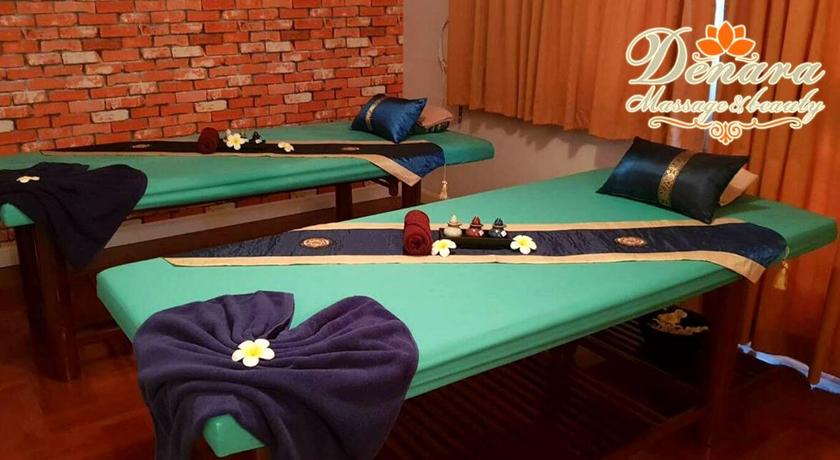 Denara Massage & Beauty
8 reviews
Papalashzie
8 reviews
The Zapp Clinic
24 reviews
Mandarin Ginger Spa
31 reviews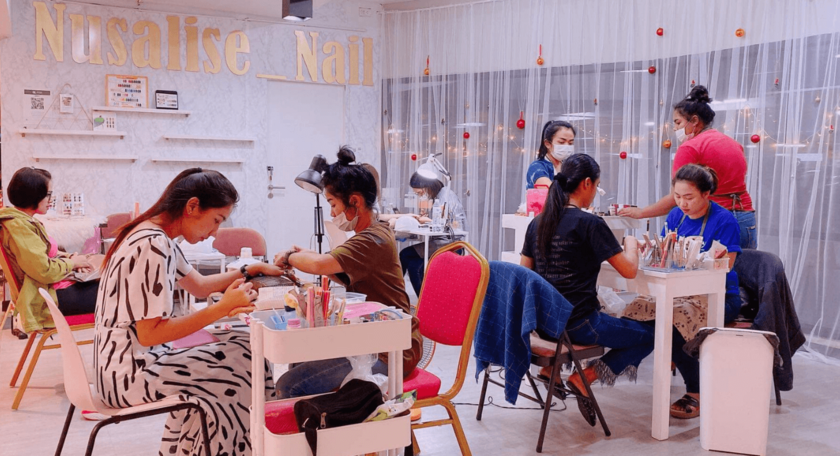 Nusalise Nail
No reviews yet
Pinn Wellnessology
9/5 Soi Phetchaburi Tut mai 47, Lane 3, Khwaeng Bang Kapi, Khet Huai Khwang, Bangkok 10310
MON 10:00 AM - 06:00 PM
TUE 10:00 AM - 06:00 PM
WED 10:00 AM - 06:00 PM
THU 10:00 AM - 06:00 PM
FRI 10:00 AM - 06:00 PM
SAT 10:00 AM - 06:00 PM
SUN 10:00 AM - 06:00 PM
Available Payment Methods
People Also Like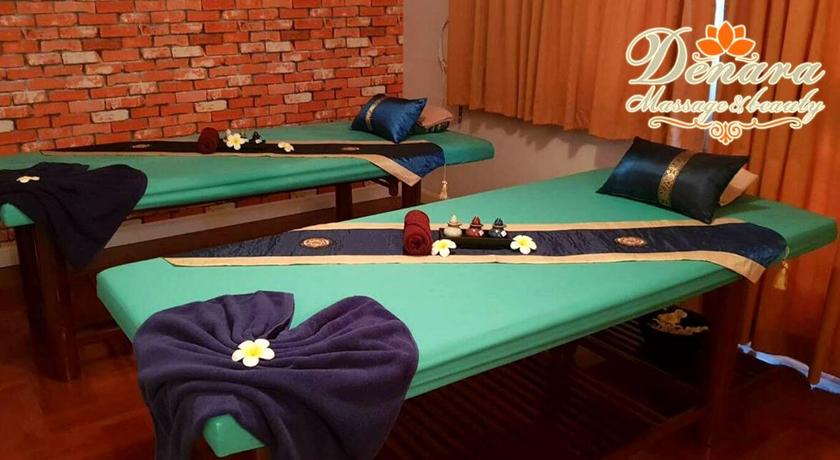 Denara Massage & Beauty
8 reviews
Papalashzie
8 reviews
The Zapp Clinic
24 reviews
Mandarin Ginger Spa
31 reviews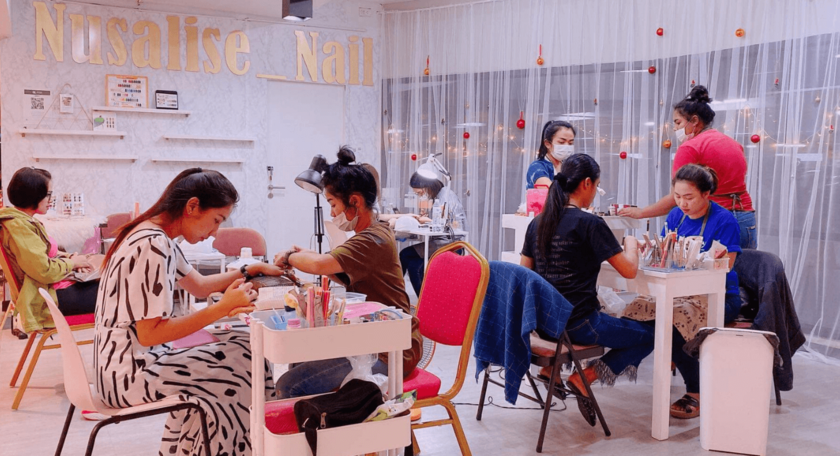 Nusalise Nail
No reviews yet