Book Online at GoWabi - Posh Salon Sukhumvit 31
Posh Salon Sukhumvit 31
Cash, credit card
$$$
THB
3/2 Soi sukhumvit31 Bangkok 10110
Posh the Salon เป็นร้านทำผมสไตล์ญี่ปุ่น ช่างทุกคนมีประสบการณ์จากร้านทำผมญี่ปุ่นมายาวนาน จึงมั่นใจในฝีมือได้แน่นอน นอกเหนือจากบริการตัดผม ทางร้านยังมีบริการออกแบบทรงผมให้ทั้งคุณผู้หญิงและคุณผู้ชายให้มีทรงผมที่โดดเด่น มีสไตล์ เข้ากับรูปหน้าและบุคลิก ทางร้านเลือกใช้สินค้า Organic เกรดพรีเมียมนำเข้าจากญี่ปุ่นซึ่งเป็นที่นิยมอย่างมากใน Salon ชั้นนำในประเทศญี่ปุ่นและในไทย ทางร้านเลือกใช้สี Adeiro และน้ำยาดัด/ยืด Lashse เป็นผลิตภัณฑ์ที่ผลิตจากพืช12ชนิด ผสมผสานนวัตกรรมของประเทศญี่ปุ่น ทำให้เส้นผมเงางาม ประกายสีผมชัดเจน ผมนุ่มลื่นและชุ่มชื่นหลังทำทันที อ่อนโยนและไม่ระคายเคืองหนังศีรษะ
จองบริการที่ร้าน Posh The Salon BTS พร้อมพงษ์ได้แล้ว
Located in Phrom Phong, Posh the Salon is a popular Japanese hair salon in town!
With experienced stylists, Posh is also well-known for hair styling services for male and female. Stylists always design the best hair styles which fit your face shape and personality. Posh the Salon uses Japanese premium organic products, Adeiro and Lashse, to be your assistance to help treating your beautiful hair. These organic products bring you shiny and healthy hair.
Book the best hair salon near BTS Phrom Phong today.
Hair Treatment
Posh Salon Sukhumvit 31
3/2 Soi sukhumvit31 Bangkok 10110
Tue 10:00 AM - 08:00 PM
Wed 10:00 AM - 08:00 PM
Thu 10:00 AM - 08:00 PM
Fri 10:00 AM - 08:00 PM
Sat 10:00 AM - 08:00 PM
Sun 10:00 AM - 08:00 PM
REVIEWS (written by customers after their visit)

---
BelLa Isaree
Posted 43 Days ago
ให้คะแนน 5 คะแนนค่ะ
Moltobene Deep Layer 5 Steps Treatment

Verified Reviews
Visited 03/02/2018
Pornchanok Suksan
Posted 85 Days ago
พนักงานมากค่ะ บริการดี สุภาพ อธิบายขั้นตอนในการทำด้วย
Davines Detoxifying & Energizing Treatment

Verified Reviews
Visited 01/27/2018
Chana Jen
Posted 176 Days ago
พนักงานน่ารักมาก ร้านเล็กๆแบบเป็นกันเอง ตอนไปเราแอบงงๆ โทรไปถามทางด้วย ตอนเราไปร้านโล่งๆ สบายดีค่ะ เราไปถึงเร็วพนักงานก็ทำให้เลย ใช้เวลาเร็วกว่าที่คิดนะคะ แค่บีบๆน้ำยาใส่ สระผม ล้างๆ แต่ตอนสระนวดดีอยู่นะคะ พนักงานช่วยกันไดร์สองคน ตอนแรกกลัวสองข้างไม่เหมือนกันเพราะเราอยากได้ลอนปลาย แต่โดยรวมก็โอเคค่ะ ผลิตภัณฑ์ที่ใช้หอมดี แต่อาจจะไม่ถูกกับเรา หรือมันเป็นแบบนี้อยู่แล้วก็ไม่มั่นใจ คือหลังจากทำวันถัดๆมาผมร่วงเยอะมากๆๆๆ แล้วตอนตัดผมจริงๆอยากสไลด์ข้างหน้านิดนึง ละก็เล็มปลายค่ะ แต่พนักงานสไลด์ให้ทั้งหัวเลย เลยเสียใจนิดหน่อย แต่โดยรวมโอเคนะคะ
Style & Cut + Davines Detoxifying & Energizing Treatment

Verified Reviews
Visited 10/29/2017
Kiin Cassy
Posted 176 Days ago
พนักงานบริการดีมากค่ะ สุภาพ ใส่ใจแม้จะใช้ส่วนลดก็ให้บริการเท่าเทียมกับลูกค้า
davines oi family or replumping treatment

Verified Reviews
Visited 09/10/2017
Kiin Cassy
Posted 176 Days ago
Very good services
Manicure & Pedicure

Verified Reviews
Visited 09/10/2017
People Also Like
Arom:D Artisan Spa (Naiipa Art Complex)
8 reviews
TAZiTA Spa & Art Design
0 reviews
Hanol Eyelash Salon (Thonglor)
18 reviews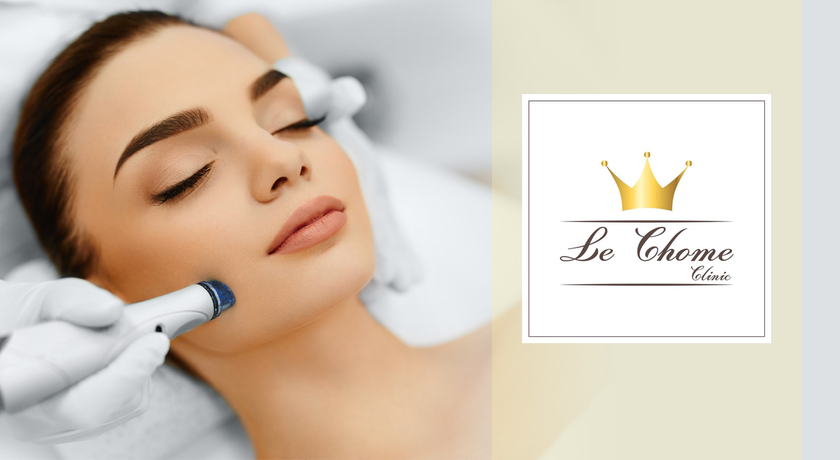 Le Chome Clinic
0 reviews
Let's Relax Onsen Thong Lor
111 reviews
Posh Salon Sukhumvit 31
3/2 Soi sukhumvit31 Bangkok 10110
TUE 10:00 AM - 08:00 PM
WED 10:00 AM - 08:00 PM
THU 10:00 AM - 08:00 PM
FRI 10:00 AM - 08:00 PM
SAT 10:00 AM - 08:00 PM
SUN 10:00 AM - 08:00 PM
Available Payment Methods
People Also Like
Arom:D Artisan Spa (Naiipa Art Complex)
8 reviews
TAZiTA Spa & Art Design
0 reviews
Hanol Eyelash Salon (Thonglor)
18 reviews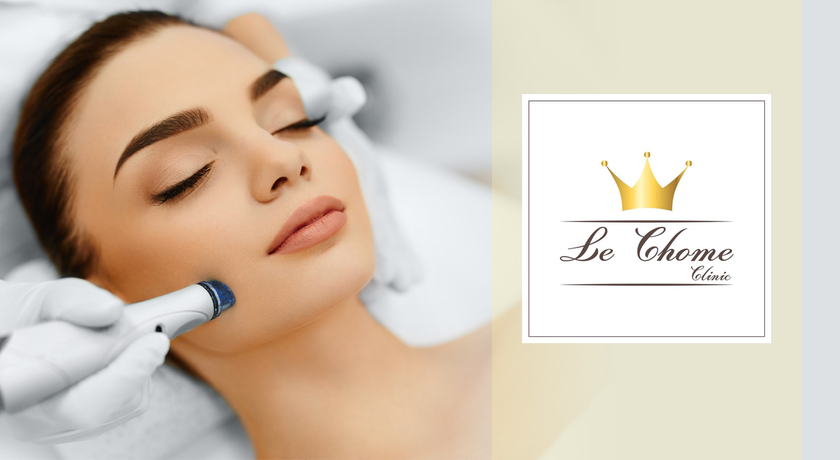 Le Chome Clinic
0 reviews
Let's Relax Onsen Thong Lor
111 reviews