Book Online at GoWabi - Pretty Cozy Nail Cottage
Pretty Cozy Nail Cottage
Cash, credit card
$$$
THB
522/3 2nd fl. Penny's Balcony, Soi Thonglor16, Sukhumvit 55 Road, Klongton Nua, Bangkok 10110
A nail spa with an English country home ambience which will make you feel relax like home, with living room decoration style in blue and white color tone. We offer variety of services, which includes Spa Manicure/Pedicure, Normal nail color, Gel color, OPI Spa Treatment, Paraffin Treatment, Acrylic Extension, and Nail Arts. We use high-end nail products from OPI, CND Shellac, Dior, Chanel, and some more leading brands. All of our experienced staff will ensure high service quality.
ร้านทำเล็บบรรยากาศห้องนั่งเล่นแบบอังกฤษ ให้คุณรู้สึกผ่อนคลายเหมือนบ้าน ด้วนการตกแต่งโทนสบายตาในสีฟ้าขาว พร้อมให้บริการที่หลากหลายเช่น สปามือ สปาเท้า สีเล็บแบบธรรมดา สีเจล ทรีทเม้นท์ OPI พาราฟิน ต่อเล็บด้วยอะคริลิค และตกแต่งเล็บด้วยลวดลายและของตกแต่งต่างๆ โดยทางร้านจะใช้สีคุณภาพแบรนด์ดังเท่านั้น เช่น OPI, CND Shellac, Dior, Chanel และแบรนด์ชั้นนำอื่นๆ ช่างที่ร้านทุกคนล้วนมีประสบการณ์พร้อมให้บริการลูกค้าทุกท่านอย่างดีที่สุด
Featured Services
ตัดตกแต่งเล็บมือและเท้า พร้อมทาสีเจลด้วยผลิตภัณฑ์ชั้นนำอย่าง OPI/CND Shellac
This service includes Filing and Cutting with Gel Polish from famous brands like OPI/CND Shellac.
(This price includes Gel removal)
แพ็คเกจสปามือเท้าด้วยผลิตภัณฑ์ OPI Pro Spa พร้อมทาสีธรรมดาด้วยผลิตภัณฑ์ชั้นนำอย่าง OPI
*บริการนี้รวมค่าบริการถอดล้างสีเจลแล้ว
*กรณีทำ Nail Art ไล่สี สลับสี หรืออื่น ๆ นอกเหนือจากทาสีเจลอาจมีค่าใช้จ่ายเพิ่มเติมที่หน้าร้าน
(This price includes Gel removal)
Nails Package
เหนือกว่าด้วยแพ็คเกจสปามือเท้า พร้อมทาสีเจลด้วยผลิตภัณฑ์ชั้นนำอย่าง OPI/ CND Shellac มั่นใจในคุณภาพของผลิตภัณฑ์ที่ใช้และผลลัพธ์ที่ได้หลังการบริการ
*บริการนี้รวมค่าบริการถอดล้างสีเจลแล้ว
*กรณีทำ Nail Art ไล่สี สลับสี หรืออื่น ๆ นอกเหนือจากทาสีเจลอาจมีค่าใช้จ่ายเพิ่มเติมที่หน้าร้าน
(This price includes Gel removal)
เหนือกว่าด้วยแพ็คเกจสปามือเท้าด้วยผลิตภัณฑ์ OPI Pro Spa พร้อมทาสีเจลด้วยผลิตภัณฑ์ชั้นนำอย่าง OPI/CND Shellac มั่นใจในคุณภาพของผลิตภัณฑ์ที่ใช้และผลลัพธ์ที่ได้หลังการบริการ
*บริการนี้รวมค่าบริการถอดล้างสีเจลแล้ว
*กรณีทำ Nail Art ไล่สี สลับสี หรืออื่น ๆ นอกเหนือจากทาสีเจล อาจมีค่าใช้จ่ายเพิ่มเติมที่หน้าร้าน
(This price includes Gel removal)
Pretty Cozy Nail Cottage
522/3 2nd fl. Penny's Balcony, Soi Thonglor16, Sukhumvit 55 Road, Klongton Nua, Bangkok 10110
Mon 10:00 AM - 08:00 PM
Tue 10:00 AM - 08:00 PM
Wed 10:00 AM - 08:00 PM
Thu 10:00 AM - 08:00 PM
Fri 10:00 AM - 08:00 PM
Sat 10:00 AM - 08:00 PM
Sun 10:00 AM - 08:00 PM
REVIEWS (written by customers after their visit)

---
Ariadna Felipe
Posted 8 Days ago
5
Hand & Foot Spa Package with OPI Pro Spa + Normal Polish Hands & Feet

Verified Reviews
Visited 05/11/2018
People Also Like
Genesis Klinik
4 reviews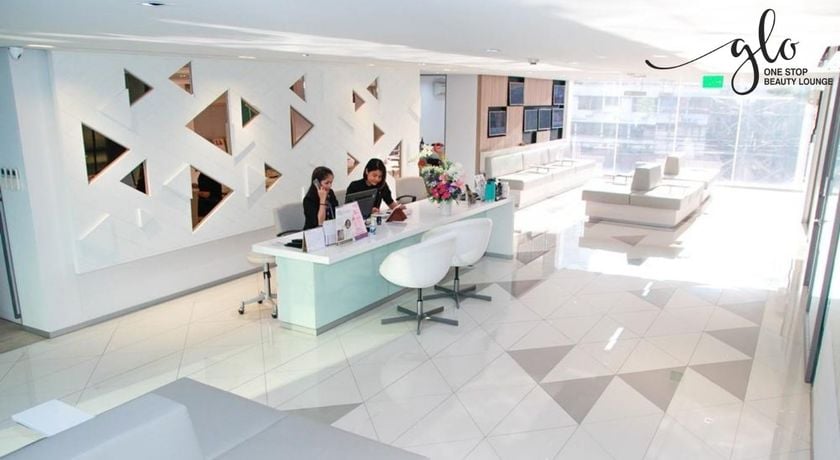 GLO One Stop Beauty Lounge by APEX
0 reviews
Borisud Pure Spa by Mode Sathorn Hotel
48 reviews
Let's Relax Onsen Thong Lor
123 reviews
Pretty Cozy Nail Cottage
522/3 2nd fl. Penny's Balcony, Soi Thonglor16, Sukhumvit 55 Road, Klongton Nua, Bangkok 10110
MON 10:00 AM - 08:00 PM
TUE 10:00 AM - 08:00 PM
WED 10:00 AM - 08:00 PM
THU 10:00 AM - 08:00 PM
FRI 10:00 AM - 08:00 PM
SAT 10:00 AM - 08:00 PM
SUN 10:00 AM - 08:00 PM
Available Payment Methods
People Also Like
Genesis Klinik
4 reviews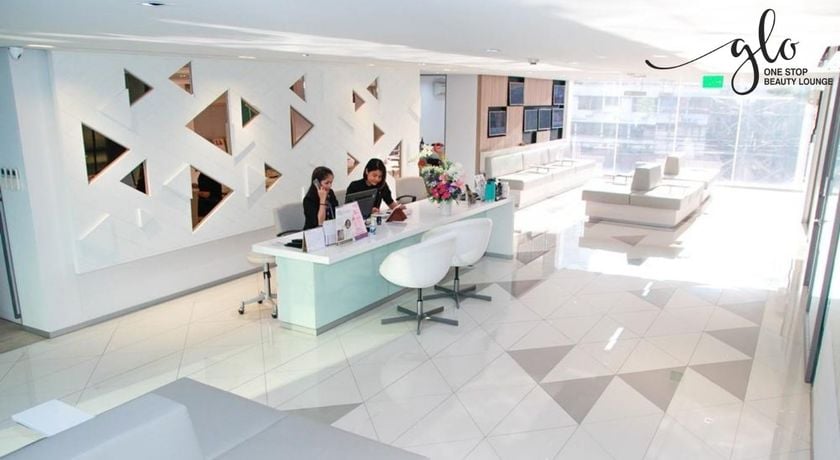 GLO One Stop Beauty Lounge by APEX
0 reviews
Borisud Pure Spa by Mode Sathorn Hotel
48 reviews
Let's Relax Onsen Thong Lor
123 reviews