Book Online at GoWabi - Raku Spa Bangkok
Raku Spa Bangkok
Cash, credit card
$$$
THB
59/1 To Sak Alley, Khlong Tan Nuea, Watthana, Bangkok 10110
Raku Spa : Modern Spa in Thonglor Modern spa for people who give priority to their wellbeing and peaceful happiness. It is not only just a basic massage, but it is also the answer of urbanese lifestyle that completely relieve both your bodies and minds. Through the experiences we offer, we promise to demonstrate the philosophy of omotenashi for every service we give to our guests. Our signature treatments and processes are specifically designed to be the finest service to take care of our guests and to guarantee that the satisfaction of you will be the most concern. The list of our treatment menu presents our meticulously intention to serve individually to each requirement with our fullest hospitality.
Combining Japanese aesthetic with modern style, along with such delicacy in Japanese culture, you will experience such attentive interior in every step, in every detail so you will be relaxed and comfortable at it best since your first step walk into our Raku Spa.
Terms & Conditions:
• This voucher can be used within 2 month after purchase.
• All purchases and treatments cannot be amended.
• These vouchers cannot be used with other promotions.
• Show your voucher from email or GoWabi app for verification
• Appointment has to be booked in advance. The shop contact details will be available in your "GoWabi's Booking Confirmation email or My Booking page"
Body Massage
This treatment will take you on a journey of 90 minutes of relaxation by caring every part of your body from head to toes on our cozy soft armchair. With our signature non-sticky balm, you will be able to go on with your schedule without worrying about rinsing!
If you want to rest your thoughts from stressful issues, this treatment can soothe you to sleep deeply as fast as possible along with encouraging the blood flow around the head and neck by massage to relax the muscles together with acupressure.
For travelers or someone who regularly walk and stand for a long time, this treatment will emphasize releasing muscle fatigue and the tendon at the sole of the foot and especially calves along with a foot bath and a foot scrub.
Oil Massage
Full body relaxing treatment with special techniques through warm natural aroma oil that has been carefully chosen from the science of scent and the firm pressure of massage. You will experience the finest service from our therapist that lead you to fully relax and refresh your body and mind.
Raku Spa Bangkok
59/1 To Sak Alley, Khlong Tan Nuea, Watthana, Bangkok 10110
Mon 11:00 AM - 11:00 PM
Tue 11:00 AM - 11:00 PM
Wed 11:00 AM - 11:00 PM
Thu 11:00 AM - 11:00 PM
Fri 11:00 AM - 11:00 PM
Sat 11:00 AM - 11:00 PM
Sun 11:00 AM - 11:00 PM
REVIEWS (written by customers after their visit)

---
Pheeradech
บรรยากาศร้านดี พนักงานต้อนรับดูแลดีมาก หมอนวดสุภาพ นวดตรงจุด
The Cabin Crew Body Massage

Verified Reviews
Visited 15 Jan 2020
นภัสพร
บริการดีมากๆ ประทับใจสุดๆ สถานที่สวยงาม ชอบการตกแต่งร้าน จะกลับไปใช้บริการอีกแน่นอนค่ะ
Take a Break Body Massage (Buy 1 Get 1 FREE)

Verified Reviews
Visited 02 Dec 2019
Punjaporn
บรรยากาศดี พนักงานดูแลดีมากๆ แล้วก็นวดสบายมากๆค่ะ
Take a Break Body Massage (Buy 1 Get 1 FREE)

Verified Reviews
Visited 20 Dec 2019
Miko
นวดดีมากๆค่ะ บริการดี ร้านก็น่ารัก บรรยากาศดี บรรยากาศญี่ปุ่นมาก เตียงนวดเป็นแบบอุ่น ส้วมก็เป็นแบบญี่ปุ่น ซื้อแบบ1แถม1 คุ้มค่ามากๆ จัดโปรบ่อยๆนะคะ ไว้จะมาใหม่ค่ะ
The Cabin Crew Body Massage (Buy 1 Get 1 FREE)

Verified Reviews
Visited 15 Dec 2019

Pimploy
Nice spa in town ! Love the vibes and the service from this shop. I will be back again for sure
The Cabin Crew Body Massage (Buy 1 Get 1 FREE)

Verified Reviews
Visited 28 Nov 2019
People Also Like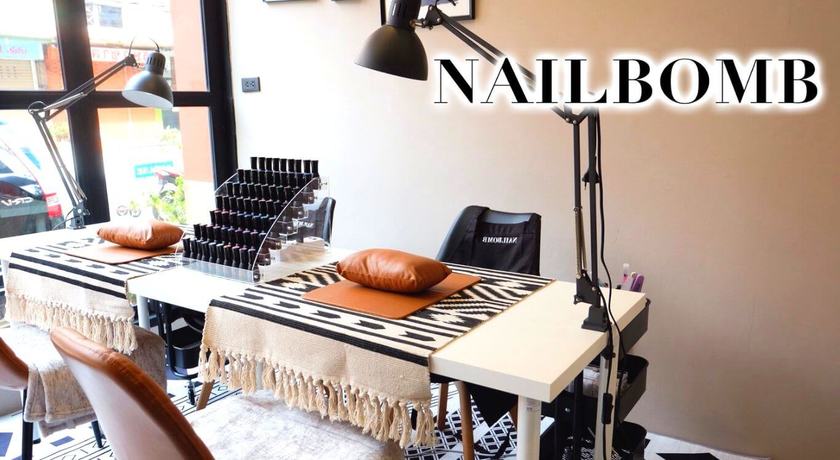 Nailbomb
13 reviews
The Hairist (Siam Square Branch)
40 reviews
Divana Virtue Spa (Silom Branch)
No reviews yet
ABHAI Wellness
77 reviews
DK Clinic
76 reviews
Raku Spa Bangkok
59/1 To Sak Alley, Khlong Tan Nuea, Watthana, Bangkok 10110
MON 11:00 AM - 11:00 PM
TUE 11:00 AM - 11:00 PM
WED 11:00 AM - 11:00 PM
THU 11:00 AM - 11:00 PM
FRI 11:00 AM - 11:00 PM
SAT 11:00 AM - 11:00 PM
SUN 11:00 AM - 11:00 PM
Available Payment Methods
People Also Like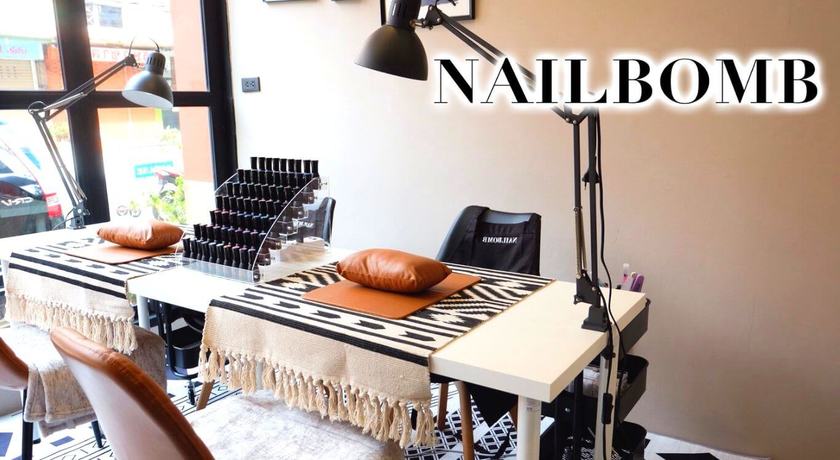 Nailbomb
13 reviews
The Hairist (Siam Square Branch)
40 reviews
Divana Virtue Spa (Silom Branch)
No reviews yet
ABHAI Wellness
77 reviews
DK Clinic
76 reviews