Book Online at GoWabi - Rejuv Salon (Sathorn City Branch)
Rejuv Salon (Sathorn City Branch)
Cash, credit card
$$$
THB
Sathorn City Building 175 South Sathorn Rd., Tungmahamek, Sathorn, Bangkok 10120
Rejuv Salon is premium salon that use all premium products, and every service is performed by professional hair stylists. There are various types of services that are provided by the shop such as blow dry, hair straightened, hair perm and hair color including repair and treatments from premium products.
Rejuv Salon is located in the centre of the city, which the customer can travel to the shop by their own private cars or BTS Skytrain (Chong Nonsi Station). The shop is located in Sathorn City tower.
Hair Straight
All hair lengths
Hair straighten services is using Shiseido products, and is performed by professional staff.
Hair Treatment
All hair lengths
The shop provides detox treatment for hair scalp and hair. The treatment is suitable for a person who always does chemical treatments or put mousse and spray on her/his hair as those activities are unable to clean by ourselves.
Shampoo
All hair lengths 10 times
Dry Fala will help to create beautiful curly hair and look thicker hair as well.
All hair lengths 10 times
Straighten dry will help your hair more straight and increase hair volume.
Rejuv Salon (Sathorn City Branch)
Sathorn City Building 175 South Sathorn Rd., Tungmahamek, Sathorn, Bangkok 10120
Mon 06:00 AM - 07:00 PM
Tue 06:00 AM - 07:00 PM
Wed 06:00 AM - 07:00 PM
Thu 06:00 AM - 07:00 PM
Fri 06:00 AM - 07:00 PM
Sat 09:00 AM - 05:00 PM
Sun 09:00 AM - 05:00 PM
REVIEWS (written by customers after their visit)

---

Waranyaporn
👍👍👍👍👍👍👍👍👍👍👍👍👍👍👍🙏🙏🙏🙏🙏
Shampoo and Blow Dry Fala

Verified Reviews
Visited 12 Nov 2019

Waranyaporn
👍👍👍👍👍👍👍👍👍👍👍👍👍👍👍👍👍👍👍👍
Shampoo and Blow Dry Fala

Verified Reviews
Visited 12 Nov 2019
Lingya
สะอาดและบริการดีค่ะ 👍🏻👍🏻👍🏻
Keratin + Collagen

Verified Reviews
Visited 03 Nov 2019
Nikarn
The place is quite clean and staff is ok
Shampoo & Blow dry

Verified Reviews
Visited 19 Oct 2019
Ratikon
ใช้บริการครั้งที่ 3 แล้วค่ะ ชอบมากๆๆ ชอบสระผมกับนวดหัว และเป่าไดร์ม้วนดีมากๆๆ เป็นลูกค้าประจำไปแล้วค่าาาา ผู้จัดการร้าน ดีมากๆค่ะ
Shampoo and Blow Dry Fala

Verified Reviews
Visited 27 Oct 2019
Ratikon
เลือกทำทรีทเมนท์ แบบ 5 step ราคา 1,500 บาท ดีมากๆเลยค่ะ ผมหอมม และดูสุขภาพดี ขอตินึดนึงตรงที่ครั้งนี้ในร้านเสียงดังค่ะ เพราะมีพนักงานจากคลีนิคมาทำเล็บแล้วเสียงดังมากๆ ยังไงรบกวนปรับปรุงด้วยค่ะ แต่ชื่นชมพี่ผู้จัดการร้านมากเลยค่ะ เพราะมีการเตือนลูกน้องให้เสียงเบาๆค่ะ ส่วนตัวยังประทับใจอยู่ค่ะ เพราะชอบพี่ผู้จัดการร้านค่ะ
Keratin + Collagen

Verified Reviews
Visited 27 Oct 2019

Aee
ทางร้านบริการรวดเร็วดีมาก ร้านอยู่ในตึกชั้นล่างด้านในหน่อย
Shampoo and Blow Dry Fala

Verified Reviews
Visited 08 Sep 2019
Ratikon
ร้านดีมาก สระผมสบาย ใช้ของคุณภาพดีแต่ราคาถูก ชอบมากค่าาา ไปใช้บริการอีกแน่ๆ แต่น่าจะลงเบอร์โทรศัพท์ร้านในเว็บด้วยค่ะ ร้านอยู่ในตึก สาทรซิตี้ ตรงธนาคารออมสิน
Shampoo and Blow Dry Fala

Verified Reviews
Visited 27 Oct 2019
People Also Like
Eforea Spa at Millennium Hilton Bangkok
6 reviews
Mandarin Clinic Rama IV
1 reviews
Dzen Onsen and Spa
1 reviews
Sleep Salon & Nails
45 reviews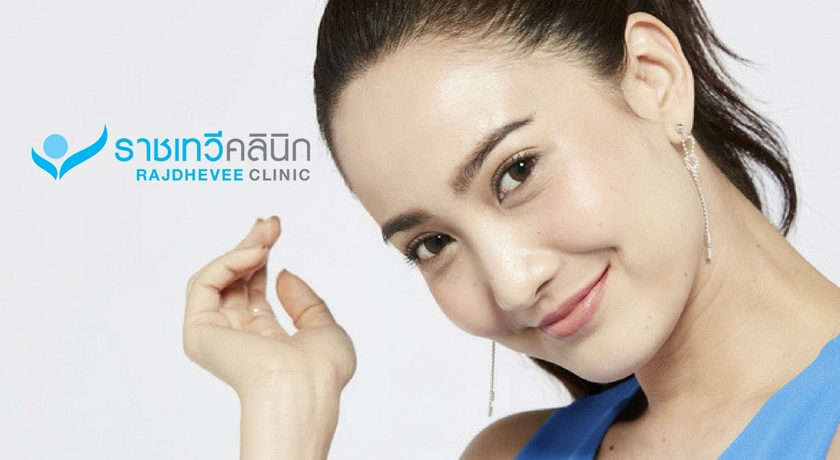 Rajdhevee Clinic
12 reviews
Rejuv Salon (Sathorn City Branch)
Sathorn City Building 175 South Sathorn Rd., Tungmahamek, Sathorn, Bangkok 10120
MON 06:00 AM - 07:00 PM
TUE 06:00 AM - 07:00 PM
WED 06:00 AM - 07:00 PM
THU 06:00 AM - 07:00 PM
FRI 06:00 AM - 07:00 PM
SAT 09:00 AM - 05:00 PM
SUN 09:00 AM - 05:00 PM
Available Payment Methods
People Also Like
Eforea Spa at Millennium Hilton Bangkok
6 reviews
Mandarin Clinic Rama IV
1 reviews
Dzen Onsen and Spa
1 reviews
Sleep Salon & Nails
45 reviews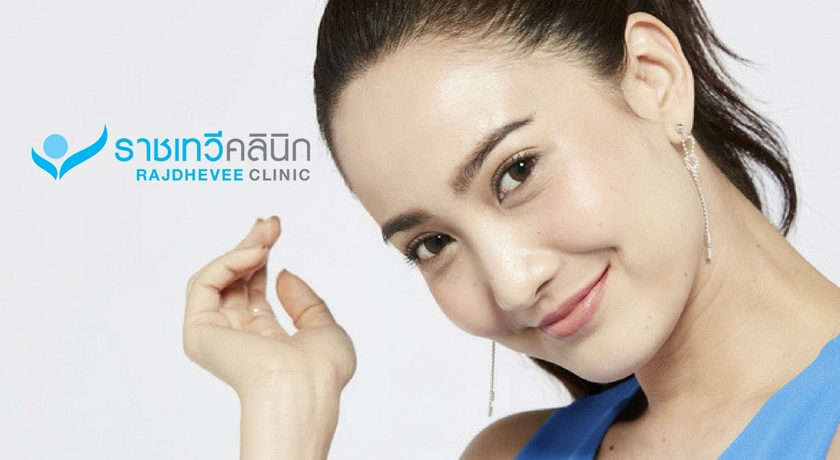 Rajdhevee Clinic
12 reviews