Book Online at GoWabi - Riviera Bangkok Clinic
Riviera Bangkok Clinic
Cash, credit card
$$ (Based on Special Rates from our Partners)
THB
41 Sukoltachart 3 Khwaeng Bang Chak, Khet Phra Khanong, Krung Thep Maha Nakhon 10260
ใต้ตาคือใสขึ้นอย่างเห็นได้ชัดเลยค่ะ

- Aon

ฉีดครั้งแรกไม่เจ็บไม่ปวดเลยค่ะ❤️

- Aon
A beauty clinic for skin and body cares with a combination of techniques between doctors and physiognomy, focusing on the standard of quality and safety. A one-stop beauty clinic offering internationally standardized medication and tools. Riviara Bangkok Clinic can surely boost your confidence while enhancing your fortune as well.
Terms & Conditions:
• This voucher can be used within 2 month after purchase.
• All purchases and treatments cannot be amended.
• These vouchers cannot be used with other promotions.
• Show your voucher from email or GoWabi app for verification
• Appointment has to be booked in advance. The shop contact details will be available in your "GoWabi's Booking Confirmation email or My Booking page"
Intense vitamin is directly injected into the blood vessels. 
1 needle (25cc), free 1 needle (25cc)
To make your eyes soothing and whitening by Cytocare.
It is an innovation that helps to solve problems of deep wrinkles in various areas of the face perfectly with a texture similar to clear gel Able to inject and take care of deep groove problems Wrinkles in the skin or subcutaneous layers as well
Featured Services
IV Drip is a direct injection of vitamins into the blood vessels. This helps you have bright and smooth skin including reducing righteousness.
Riviera Bangkok Clinic
41 Sukoltachart 3 Khwaeng Bang Chak, Khet Phra Khanong, Krung Thep Maha Nakhon 10260
Mon 10:00 AM - 08:00 PM
Tue 10:00 AM - 08:00 PM
Wed 10:00 AM - 08:00 PM
Thu 10:00 AM - 08:00 PM
Fri 10:00 AM - 08:00 PM
Sat 10:00 AM - 08:00 PM
Sun 10:00 AM - 08:00 PM
REVIEWS (written by customers after their visit)

---
5.0
ใต้ตาคือใสขึ้นอย่างเห็นได้ชัดเลยค่ะ
Aon

Aon
ใต้ตาคือใสขึ้นอย่างเห็นได้ชัดเลยค่ะ
Cytocare 1cc

Verified Reviews
Visited 09 Oct 2020
5.0
ฉีดครั้งแรกไม่เจ็บไม่ปวดเลยค่ะ❤️
Aon

Aon
ฉีดครั้งแรกไม่เจ็บไม่ปวดเลยค่ะ❤️
Vitamin Injection (1get 1free)

Verified Reviews
Visited 09 Oct 2020
People Also Like
Lashury Eyelash Salon
353 reviews
Let's Relax Onsen Thong Lor
2423 reviews
La Zensa Spa
442 reviews
The Cocktail Clinic
1835 reviews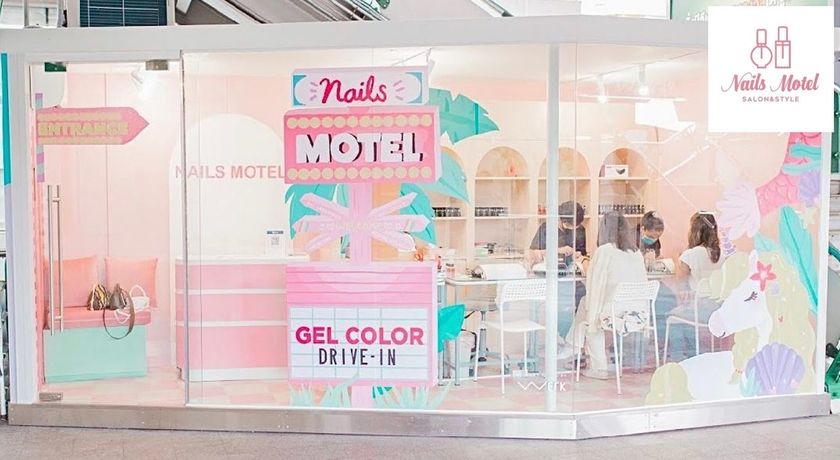 Nails Motel
50 reviews
Riviera Bangkok Clinic
41 Sukoltachart 3 Khwaeng Bang Chak, Khet Phra Khanong, Krung Thep Maha Nakhon 10260
MON 10:00 AM - 08:00 PM
TUE 10:00 AM - 08:00 PM
WED 10:00 AM - 08:00 PM
THU 10:00 AM - 08:00 PM
FRI 10:00 AM - 08:00 PM
SAT 10:00 AM - 08:00 PM
SUN 10:00 AM - 08:00 PM
Available Payment Methods
People Also Like
Lashury Eyelash Salon
353 reviews
Let's Relax Onsen Thong Lor
2423 reviews
La Zensa Spa
442 reviews
The Cocktail Clinic
1835 reviews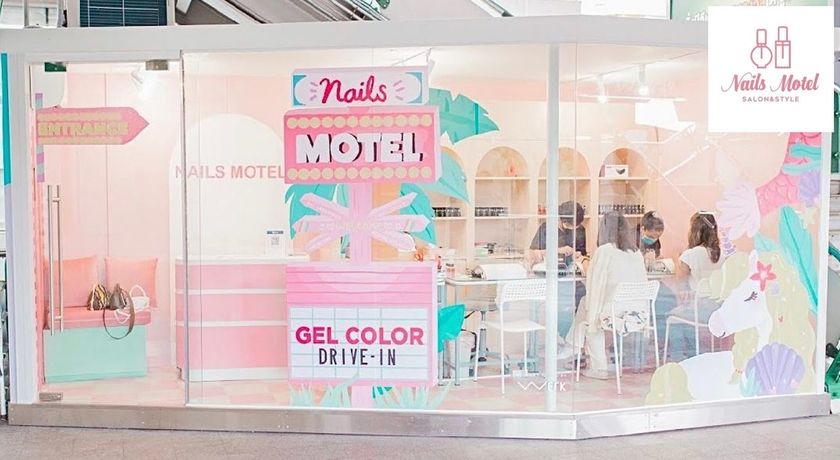 Nails Motel
50 reviews