Book Online at GoWabi - Sense, A Rosewood Spa
Sense, A Rosewood Spa
Cash, credit card
$$ (Based on Special Rates from our Partners)
THB
6th Floor, Rosewood Bangkok 1041/38 Ploenchit Road, Lumpini, Pathumwan Bangkok, 10330, Thailand
Fantastic hotel. Great ambience and massage. T

- Shreyas

+1

Nice staff, great massage bed. Have a great re

- Chutimon

+1

พนักงานสุภาพ บริการดี สระว่ายน้ำสวย สะอาด ห้อง

- อนุสรณ์

+1
Sense, A Rosewood Spa offers a bespoke approach to personal well-being, drawing from the long heritage of Thailand's healing culture, enhanced by luxurious touches. Our exquisite treatments revive ancient Thai beauty rituals and "lost remedies," paired with the latest innovations from skincare lines EviDenS de Beauté and Gentlemen Tonic. Sense spa at Rosewood Bangkok offers a sanctuary of tranquility amidst bustling Bangkok, for rejuvenation, relaxation and the pursuit of well-being.


Terms & Conditions:
• This eVoucher must be activated for the first appointment within 2 months after purchase. The customer has to make all appointment within the informed period.
• All purchases and treatments cannot be amended.
• These vouchers cannot be used with other promotions.
• Show your voucher from email or GoWabi app for verification.
• This voucher can not be canceled or refunded.
Your therapist will listen to your concerns and preferences in order to create the perfect massage to suit your body's needs and encourage circulation, tension release and total relaxation.
A custom-blended cooling foot balm is applied to help to release tension. Pressure point and acupressure
massage on the feet and legs improves circulation and removes energy blockages throughout the body --
a great way to relax the body and comfort the soul.
This deep-cleansing skin treatment inspired by the Japanese skincare rituals and introduces you to a
purifying tradition for a flawless complexion. Intended for combination and oily skin types, this facial is
ideal for helping reduce excess oil production, tighten pores and reduce redness. Recommended for when
the seasons change or twice a month for sustained skin rebalancing.
Sense, A Rosewood Spa
6th Floor, Rosewood Bangkok 1041/38 Ploenchit Road, Lumpini, Pathumwan Bangkok, 10330, Thailand
Mon 11:00 AM - 09:00 PM
Tue 11:00 AM - 09:00 PM
Wed 11:00 AM - 09:00 PM
Thu 11:00 AM - 09:00 PM
Fri 11:00 AM - 09:00 PM
Sat 11:00 AM - 09:00 PM
Sun 11:00 AM - 09:00 PM
REVIEWS (written by customers after their visit)

---
5.0
Fantastic hotel
Shreyas
Shreyas
Fantastic hotel. Great ambience and massage. Tremendous value for money
+1

Verified Reviews
Visited 19 Aug 2020
5.0
Nice staff, great massage bed
Chutimon
Chutimon
Nice staff, great massage bed. Have a great relaxing time here.
+1

Verified Reviews
Visited 11 Aug 2020
5.0
พนักงานสุภาพ บริการดี สระว่ายน้ำสวย สะอาด ห้องเปลี่ยนเสื้อผ้าโอ่โถง shower gel หอมมาก Gym อุปกรณ์ใหม่ หลากหลาย
อนุสรณ์
อนุสรณ์
พนักงานสุภาพ บริการดี สระว่ายน้ำสวย สะอาด ห้องเปลี่ยนเสื้อผ้าโอ่โถง shower gel หอมมาก Gym อุปกรณ์ใหม่ หลากหลาย
+1

Verified Reviews
Visited 27 Jul 2020
4.0
Arrived and no one at reception
Anya

Anya
Arrived and no one at reception. Finish earlier than 60 mins. Average experience
+1

Verified Reviews
Visited 25 Jul 2020
5.0
ได้รับบริการที่ดีมากมากคะ
Nokyoong

Nokyoong
ได้รับบริการที่ดีมากมากคะ

Verified Reviews
Visited 26 Feb 2021
5.0
Good environment with really nice staff there
Nutthanin
Nutthanin
Good environment with really nice staff there

Verified Reviews
Visited 05 Feb 2021
5.0
บริการดี สถานที่ดีงาม สวยสมกับเป็นโรงแรมระดับห้าดาว เทอราพิสมือดี สุภาพน่ารักมาก ฟิน ผ่อนคลายได้ดีสุดๆ ติดใจอยากใช้บริการอีก
ปภาวี
ปภาวี
บริการดี สถานที่ดีงาม สวยสมกับเป็นโรงแรมระดับห้าดาว เทอราพิสมือดี สุภาพน่ารักมาก ฟิน ผ่อนคลายได้ดีสุดๆ ติดใจอยากใช้บริการอีก

Verified Reviews
Visited 29 Jan 2021
5.0
ดีมากสะอาดบริการดีมากๆ นานๆทีจะลด แนะนำมากๆค่ะ💙💙💙💙💙💙💙💙💙💙💙💙💙💙
Aj
Aj
ดีมากสะอาดบริการดีมากๆ นานๆทีจะลด แนะนำมากๆค่ะ💙💙💙💙💙💙💙💙💙💙💙💙💙💙

Verified Reviews
Visited 15 Dec 2020
5.0
ถ่ายรูปสวยมาก วิวตึกสวย มีบริการดี
ทัศน์พล
ทัศน์พล
ถ่ายรูปสวยมาก วิวตึกสวย มีบริการดี

Verified Reviews
Visited 06 Dec 2020
5.0
สะดวกสบาย อุปกรณ์ครบ สระว่ายน้ำสวยมาก วิวดี
ทัศน์พล
ทัศน์พล
สะดวกสบาย อุปกรณ์ครบ สระว่ายน้ำสวยมาก วิวดี

Verified Reviews
Visited 06 Dec 2020
People Also Like
GoWabi Gift Card
6 reviews
ISS Aesthetic & Wellness
254 reviews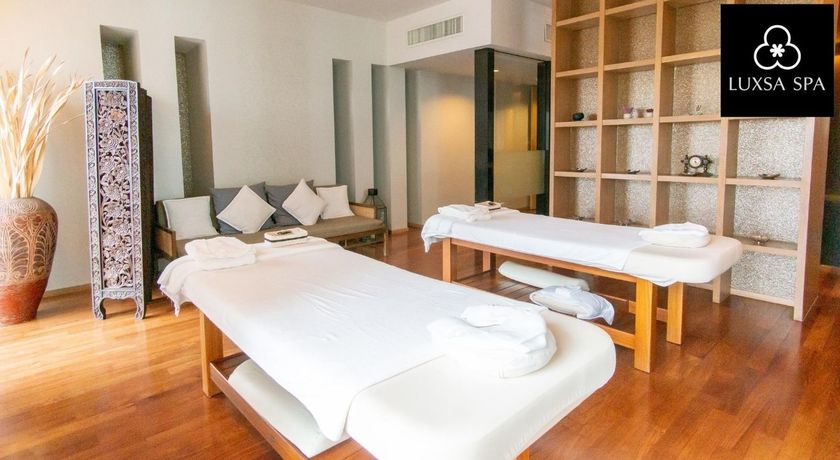 Luxsa Spa at Hansar Bankok Hotel
44 reviews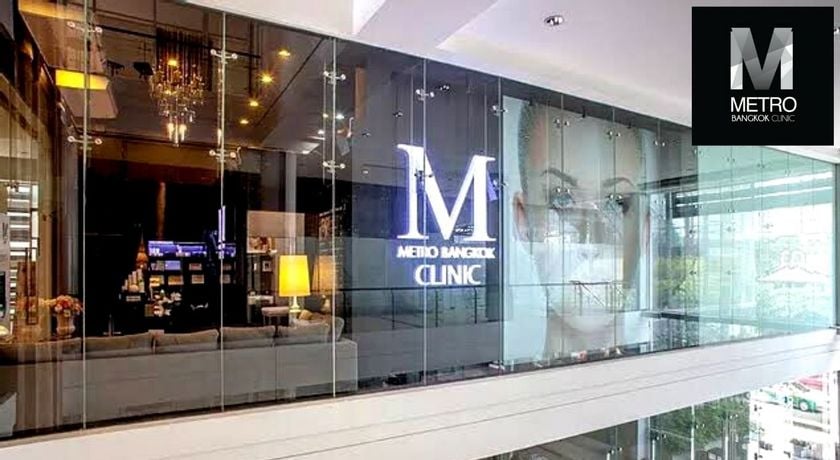 Metro Bangkok Clinic
298 reviews
Treasure Spa (Siam Square Branch)
368 reviews