Book Online at GoWabi - SRC Clinic
SRC Clinic
Cash, credit card
$$ (Based on Special Rates from our Partners)
THB
Esplanade Ratchadapisek Buiding 3rd Floor Room 313 MRT Thailand 10400
พี่ที่ร้านใจดีมากๆเลยค่ะ กดสิวละเอียดมาก และให

- Thanchanok

+2

พนักงานบริการไม่ดีเหมือนเมื่อก่อน รีบๆลวกๆและก

- Petcharat

พี่ที่กดสิว กดดีมาก กดทั่วหมดเลยค่ะ

- Piyapa
Clinic offers acne treatment services. Dull facial skin, spot reduction, filler injection, บท็อกซ์, threading, Laser, IPL and more.
Terms & Conditions:
• This voucher can be used within 2 months after purchase.
• All purchases and treatments cannot be amended.
• These vouchers cannot be used with other promotions.
• Show your voucher from email or GoWabi app for verification
• Appointment has to be booked in advance. The shop contact details will be available in your "GoWabi's Booking Confirmation email or My Booking page"
Mesotherapy
This Meso Youth Cell help improve aging Baby face and repair damaged cells. Make skin to be healthy.
This service is poking mesotherapy with small needle into the skin all over the face.
Mon 12:00 PM - 08:00 PM
Tue 12:00 PM - 08:00 PM
Wed 12:00 PM - 08:00 PM
Thu 12:00 PM - 08:00 PM
Fri 12:00 PM - 08:00 PM
Sat 12:00 PM - 08:00 PM
Sun 12:00 PM - 08:00 PM
REVIEWS (written by customers after their visit)

---
5.0
พี่ที่ร้านใจดีมากๆเลยค่ะ กดสิวละเอียดมาก และให้คำแนะนำดีมากๆค่ะ
Thanchanok
Thanchanok
พี่ที่ร้านใจดีมากๆเลยค่ะ กดสิวละเอียดมาก และให้คำแนะนำดีมากๆค่ะ
+2

Verified Reviews
Visited 20 Dec 2020
2.0
พนักงานบริการไม่ดีเหมือนเมื่อก่อน รีบๆลวกๆและก็พูดจาไม่ค่อยดี ทั้งที่ถามดีๆ เหอะๆ
Petcharat
Petcharat
พนักงานบริการไม่ดีเหมือนเมื่อก่อน รีบๆลวกๆและก็พูดจาไม่ค่อยดี ทั้งที่ถามดีๆ เหอะๆ

Verified Reviews
Visited 28 Feb 2021
5.0
พี่ที่กดสิว กดดีมาก กดทั่วหมดเลยค่ะ
Piyapa

Piyapa
พี่ที่กดสิว กดดีมาก กดทั่วหมดเลยค่ะ

Verified Reviews
Visited 27 Jan 2021
People Also Like
GoWabi Gift Card
6 reviews
ISS Aesthetic & Wellness
324 reviews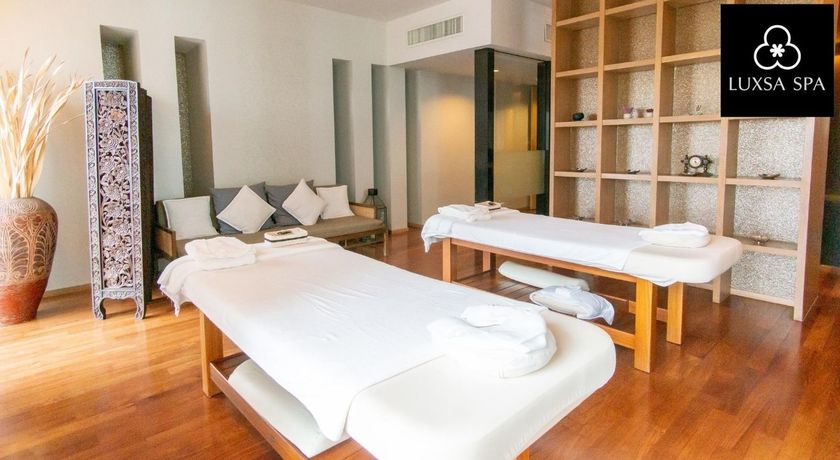 Luxsa Spa at Hansar Bankok Hotel
58 reviews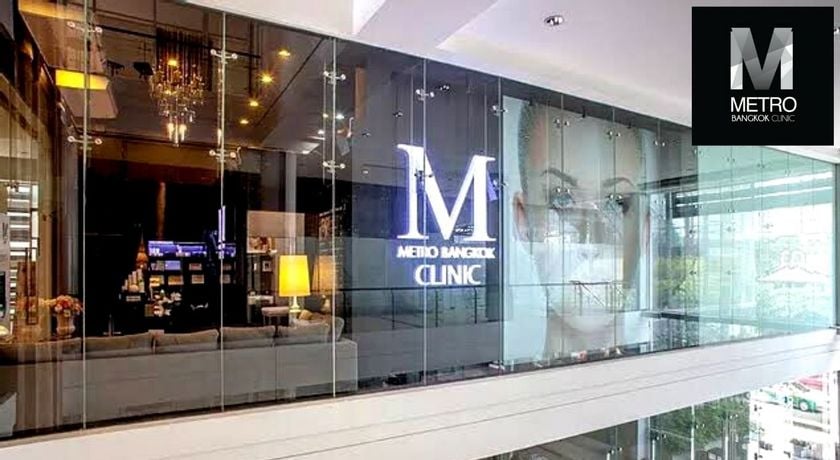 Metro Bangkok Clinic
371 reviews
Treasure Spa (Siam Square Branch)
388 reviews